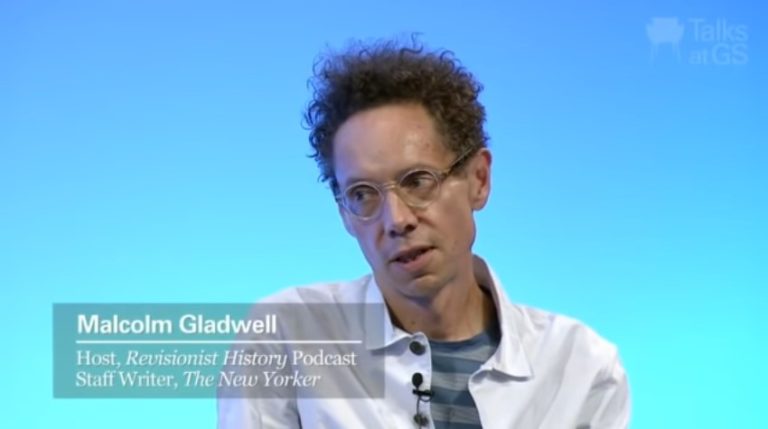 Bestselling author Malcolm Gladwell discusses how he brings some of the most complex topics to life through vivid, accessible writing and compelling characters both on the page and in his hit podcast, "Revisionist History."
Q1 hedge fund letters, conference, scoops etc, Also read Lear Capital: Financial Products You Should Avoid?
Talks At GS: Malcolm Gladwell On The Art Of Storytelling - From Print To Podcasts
Transcript
ADW Capital's 2020 letter: Long CDON, the future Amazon of the Nordics
ADW Capital Partners was up 119.2% for 2020, compared to a 13.77% gain for the S&P 500, an 11.17% increase for the Russell 2000, and an 8.62% return for the Russell 2000 Value Index. The fund reports an annualized return of 24.63% since its inception in 2005. Q4 2020 hedge fund letters, conferences and more Read More
I mean I'd like it better than writing books. It's more interesting because it engages more senses. And there are things you can capture on a podcast you can't capture on the page. So for example I recorded the last one this morning and the last one is a crazy story about Elvis. And at one point I'm in Nashville in Jack White's office and he's playing. He's now was fanatic so he's playing Elvis for me. And as one does as one does. And it's this fantastic moment because here's this guy is insane the great musician is incredibly charismatic. He's as far away from me as you are for me and he's playing for me right. You know we have microphone and he's you know making jokes and talking about it. And like I could write that up and he would say oh that's pretty cool if you could hear it then you're in the room with me and it's just a minute later after I saw Jack when I go down the street and I hang out with his singer songwriter who no one's ever heard of who is extraordinary and a totally different way. So you have. And she appears in the pockets right after Jack White. So you had this experience of me. You with me in Nashville going from Jack White's Third Man Records to the Sony building in the space of an afternoon and I don't know how to explain anything. I just had to play the tape and I cut out the parts that are uninteresting that's just sounds more easy.
No it's not really hard it's just more immediate and it delivers a different and much I think a much richer kind of experience if you're listening like you don't understand. Typically with so Jaquith is a good example if you only what you normally hear about him as you hear his records which are super produced refined you know and you don't hear him you only he just plays isn't talking his plays or you go to see him in a show and he's half mile away. What you can get on to what you can get on a podcast is you can have it. He's playing and he's talking simultaneously and you're seeing a side of him you don't normally see and it's just no other media. I think that can capture that so beautifully. I don't know. I just I'm just in love with the kind of power of it. Do you do. It hasn't changed the way you think about your topics. I mean a lot of the topics you've covered recently on the podcast are ones that actually you could have written about quite easily. Well the football at Penn and the job there and immigration again the topic went back and looked at the history of. There are similar topics but it does seem presented much differently. Has it changed the way you think about what topics we'll cover. It has definitely changed and I would dispute that. I would have written articles about many of those subjects. I wouldn't have. Just because your audience was much more forgiving in a podcast and it's much more than a book reviewers to deal with.
No it's not even that it's that you're when you're on a subway and you're listening to a podcast with your headphones and you're much more tolerant of digression. So if you're reading something and like you're reading along and then the story takes a u turn and all of a sudden you're going to introduce to some character and there's a chance to roll your eyes and you say get the point. But I feel that people don't do that on a podcast. I feel it'll just roll with it and you can do these so I have one other episode where it's all about these two Kwon's one of whom is someone you will know the guy who runs a our closeness with Essence. Yeah. So it's fast is well known to people who used to work here. Yeah. So he wrote a paper on for SSR and the big wonky website.