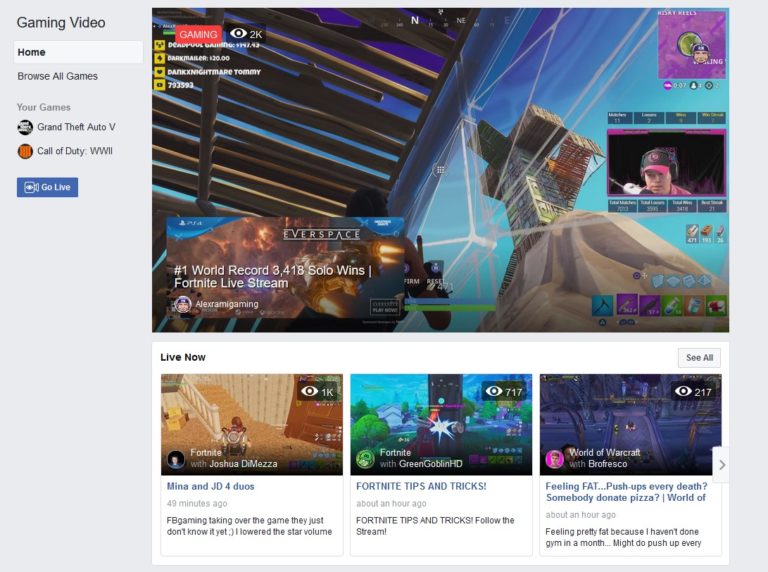 Facebook has now introduced Fb.gg – a game streaming hub in order to give livestreamers a more prominent placement for discovery and searchers.
Fb.gg features streams from players that a user follow by liking a page or group, as well as a selected of featured creators and other types of industry content. The primary goal of the system is to allow users to find new streamers and games without having to sort through their news feed.
While Twitch remains the top name in the game when it comes to streaming games, Facebook launch a pilot program back in January that is similar to the Twitch Partner Program. The idea of the feature was to lure streamers away from Twitch and YouTube with more attractive monetization and the possibility for a wider audience.
Gator Financial Partners 1H2022 Performance Update
Gator Financial Partners letter to investors for the first half of the year ended June 30, 2022. Q2 2022 hedge fund letters, conferences and more Dear Gator Financial Partners:  We are pleased to provide you with Gator Financial Partners, LLC's (the "Fund" or "GFP") 1st Half 2022 investor letter. This letter reviews the Fund's 1st Read More
While many dedicated gamers are familiar with Twitch and YouTube streaming, there are a number of casual players that could very well stumble across Facebook streams – whether that's from a favorite streamer migrating from Twitch or YouTube or a brand new personality entirely. Facebook has an uphill battle if they expect to be able to compete with the likes of Twitch, but they certainly have the resources to spread the word about their platform if they so desire.
Facebook aims to be the go-to platform for both recorded video and for livestreams with fb.gg, but it's clear that their primary concern is to take some of the attention from the massive audience that watches and contributes daily on Twitch. With subscriptions to their favorite streamers, users on Twitch often enjoy a number of cool perks like emojis and their donation message appearing on streams, and Twitch takes 50% of each subscription. With hundreds of thousands of people subscribed across Twitch, it's easy to see this is an extremely lucrative market.
In a move that seems to be pretty smart, Fb.gg seems to be comprised mostly of Fortnite streams. As one of the most popular games in the world and with a massive audience on Twitch, it's clear that Fb.gg has the potential to tap into that enormous market. Surprisingly, there is an audience of around 210,000 people watching Fortnite on Fb.gg, which puts it quite close to the numbers we see on Twitch.
It remains to be seen how the Fb.gg idea will play out, but Facebook isn't exactly new to the idea of livestreams – especially in gaming. With a deal to broadcast Overwatch streaming as well as a recent partnership with ESL One to broadcast Dota 2 and Counter-Strike GO competitions, it's clear that they are willing to put their money where their mouths are in order to turn Fb.gg into a worthy competitor to industry behemoths like Twitch and YouTube.
Updated on