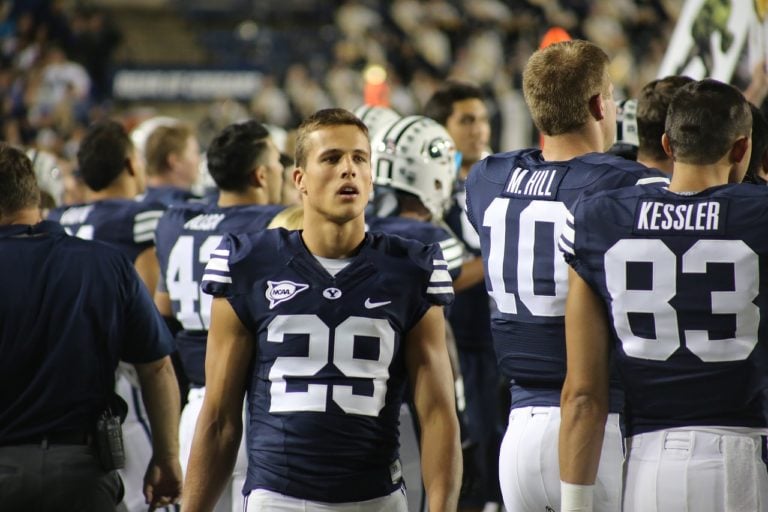 The NFL® is one of the most-watched sports leagues in the world, but despite its popularity, it remains difficult to stream games online. This fact is especially true for those in the United States. While some games are available to stream, they often require a cable subscription. Additionally, the league coordinates with local networks to determine which games are broadcast. This means you're limited to whichever game is featured, and can't always watch your favorite team or preferred live games. Thankfully, this problem has a simple fix. You can access all live NFL games by combining NFL Game Pass™ with a VPN. Here's how.
What is NFL Game Pass?
NFL Game Pass is the NFL's streaming service. If you're a United States-subscriber, you'll have access to full NFL game replays, condensed replays, coaches film, and the radio broadcast of your favorite team. Notably absent from this list? Live game streams. But for NFL viewers outside of the United States, this isn't the case.
Jim Chanos Unveils Lastest Short As Fund Manager Bets On Further Market Declines
Jim Chanos has a new short target in his sights. Earlier this week, the hedge fund manager disclosed that he is betting against "legacy" data centers that face growing competition from the trio of technology giants, which have previously been their biggest customers. The fund manager, who is best known for his winning bet against Read More
International NFL Game Pass subscribers in Canada, Mexico, Europe, Ireland, and the United Kingdom, for example, have access to live streams, as well as other perks, like NFL Network™ and NFL RedZone™. Catching a flight abroad just to stream some live American football isn't a reasonable solution, though. That's where a VPN comes into play. With a VPN, you can digitally travel the globe without leaving your couch.
What is VPN?
VPN stands for Virtual Private Network. It's a technology that encrypts your connection to the internet. This sends all your online activity through a secure tunnel, ensuring that third parties cannot spy on your traffic. To do this, a VPN connects you to a remote server. Once you're connected, the server changes your IP address. Normally, your IP address is tied to your physical location – it tells the internet where you are in the world. So, when you change your IP address to one from a different place, it makes you appear as though you're physically accessing the internet from there.
There are many VPNs to choose from, but best among them is IPVanish®. Typically, because encryption adds another layer of security to your connection, VPN services can impact your speed. But IPVanish regularly tests as the fastest VPN service around. Additionally, IPVanish boasts more than 1,000 servers in over 60 countries around the world. This is crucial for unlocking NFL Game Pass. With IPVanish, you can connect to an international server and sign up for an international version of NFL Game Pass with the live streaming functionality. To do so, follow these steps:
1. Sign up for IPVanish
First, sign up for an IPVanish account. You can purchase an annual subscription (best value) at $77.99, sign up for a monthly account at $10.00/month, or pay for three months at $26.99.
2. Download the IPVanish app
After you've completed signup, download the desktop IPVanish app for either macOS or Windows, depending on your device. IPVanish is also compatible with iOS, Android, and Fire TV, but NFL Game Pass compatibility with those operating systems is inconsistent.
3. Connect to an IPVanish server
Open your IPVanish app and connect to the fastest server available in the country of your choosing. There are many servers to choose from, but, pricing and restrictions may vary from country to country. In the United Kingdom and Ireland, for example, some blackout restrictions apply.
4. Sign up for NFL Game Pass
Open a browser window in private or incognito mode before visiting NFL Game Pass. The NFL has several Game Pass-related URLs, but the one you want is https://www.nflgamepass.com/. Click 'Buy Now' and complete the sign up for the 'Pro' plan. If you're worried about payment, United States credit cards are accepted, even for international Game Pass accounts. Currently, NFL Game Pass Europe is running an offseason special. New subscribers can purchase an annual plan for $25.99 USD, valid until July 31, 2018.
5.   Live Stream NFL Games
Once you create your Game Pass account, you're ready to go! Keep in mind, you must stay connected to an IPVanish server while you stream games. Switching servers from the one you used to sign up shouldn't be an issue. Just make sure the server location you choose to stream with has access to live games.
Additional VPN Uses After the Game
Think of a VPN as a daily tool, rather than something you use situationally. While useful when paired with NFL Game Pass, a VPN is much more than a mere streaming unblocker. Sure, you can use IPVanish to access censored sites and restricted services all across the web; but it also provides the essential benefit of privacy. Once considered a basic inalienable right, privacy has all but disappeared on the internet. Broadband providers spy on your online activity, advertisers' trackers follow you to every URL you visit, and identity thieves run rampant. A VPN alleviates these daily concerns with encryption. Using IPVanish, for example, you can prevent your ISP from monitoring and throttling your connection, access public Wi-Fi hotspots securely, and combat targeted advertising.
Check out IPVanish here and get your savings  right now!
Also SAVE UP TO 60% ON IPVANISH to watch the World Cup 2018
Disclosure: This article contains affiliate links – if you purchase the product we get a small fee – not enough to buy an NFL team like David Tepper but hopefully enough to dream of it one day. Purchasing via the links costs you nothing extra (and sometimes even saves you money) is anonymous, and supports quality journalism!
Updated on