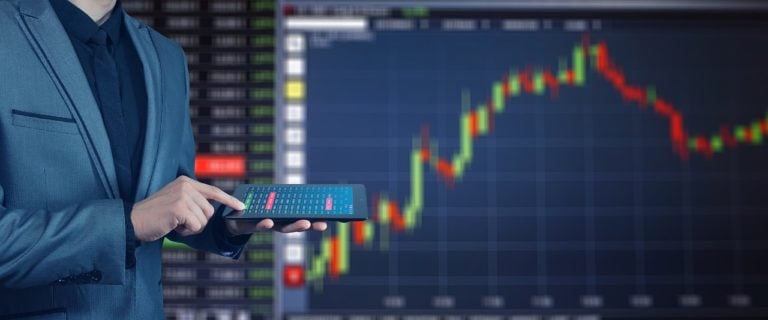 Disclosure: IBD provided ValueWalk a free subscription to IBD Digital for this review.
Investor's Business Daily has made a name for itself as an excellent source for stock information and charts, and there's even more to discover after you sign up for a subscription to IBD Digital. In addition to the all the research and premium articles you gain access to with an IBD Digital subscription, you also gain the ability to create your own stock lists, which I found to be an especially helpful piece of the investing puzzle.
IBD Stock Checkup
Looking Into the Gaming Industry with VanEck's JP Lee
ValueWalk's Raul Panganiban interviews JP Lee, Product Managers at VanEck, and discusses the video gaming industry. Q4 2020 hedge fund letters, conferences and more The following is a computer generated transcript and may contain some errors. Interview With VanEck's JP Lee ValueWalk's ValueTalks ·
The "My Lists" feature plugs directly into the IBD Stock Checkup feature. All you have to do is go into the checkup area and enter in a stock symbol, which brings up the Stock Checkup page for the stock. This page contains loads of information that's only available through IBD Digital, including several proprietary ratings created by the IBD team.
Each stock checkup page includes a Composite Rating, EPS Rating, Relative Strength Rating, SMR Rating (Sales, margin, ROE), and ACC/ DIS Rating (accumulation/ distribution). At first glance, the full meaning of these ratings isn't obvious because you have to scroll down through the Stock Checkup page to get the definitions. However, once you understand what they are, you discover just how helpful they can be.
The Composite Rating takes into account each of the other stock ratings, so if you want to understand how IBD came up with its Composite Rating, you'll need to examine what is said about each of the other ratings. Scrolling through each of the other ratings gives you an excellent picture of what's going on with the company and its stock. IBD Digital rates the stock as "Pass," "Fail" or "Neutral" on each of the areas it looks at.
Few surprises in IBD Digital's Stock Checkups
In general, I didn't feel like there were many surprises in these ratings. Basically, if the Street likes a particular stock, IBD Digital likes it. The ratings do seem heavily based on fundamentals though, so momentum names like Tesla do not get great reviews because they just don't have the fundamentals to back up their stock prices.
I do wish that the Stock Checkup pages provided a little bit more detail on why the IBD Digital staff rates certain stocks in certain ways. For example, Netflix had fairly good ratings, even though many investors and analysts would argue that it is a strong momentum play that may never grow into its stock price.
I'm curious about what the parameters for areas like Annual Pre-Tax Margin are. Netflix fails on this rating, but it's unclear how high that number would have to be in order to pass on it. I also wonder about other ratings under some of the headings, like Accumulation/ Distribution. Tesla earns a B- on this, but it's unclear from the Stock Checkup page what the parameters are or how the IBD Digital staff comes up with this score. Perhaps IBD Digital has all of this information somewhere in the platform, but it would be helpful if they could link to it from each Stock Checkup page so we can better understand why they earn the rating or grade they do.
My Stock Lists
One of the options on the Stock Checkup pages is to add the stock to your list, and I really like the ease of using this feature. Investors who are watching a particular group of stocks can easily put together a list of stocks by category. The default is simply "My Stock List," but if you select "My Stock Lists" under the "Stock Lists" tab in IBD Digital, you will find that you can create multiple lists with different titles. Then all you have to do to add a stock to one of your lists is hover over the button on the Stock Checkup page and then check the box next to the list or lists you want to add it to.
I found the My Stocks lists in IBD Digital to be very helpful in tracking portfolios or keeping a list of stocks you may want to consider adding to your portfolio in the future. I like how easy it is to add stocks to different lists so that you can stay organized. For example, I could see creating a list of growth or value stocks to keep an eye on, alongside of and separate from a list of the stocks that are already in your portfolio.
Looking at the lists you create puts all of the stocks you are watching on a single page, which is really great because you're not clicking through multiple pages and losing your train of thought at various steps along the way. When you pull up any of your stock lists, you can easily click to get the Stock Checkup page or see the stock's listing in Leaderboard or MarketSmith.
Don't miss the stock charts in IBD Digital!
The charts that are included in IBD Digital and accessible via the My Stock Lists feature are also fabulous. When you click on any of the stocks that are on your list, you bring up a page which includes the stock chart, but I always recommend clicking on the chart to bring up the full-scale chart because there is a wealth of information there that is missed if you never look at it.
When you click on the chart, it actually brings up the chart from the MarketSmith listing, and in addition to the basics, such as stock price movement and volume, you also see details like chart patterns that are emerging. There's also a list of similar stocks that are breaking out at the bottom of the screen.
It would be impossible to examine every feature closely enough to explain all of them because there is so much information packed into IBD Digital that some details would inevitably be missed. It seems safe to say that every loyal IBD Digital user probably has their own routine that they follow when using it because there are so many different features that I could see every user having their own favorites.
Check out IBD Digital right here
IBD has some other interesting products