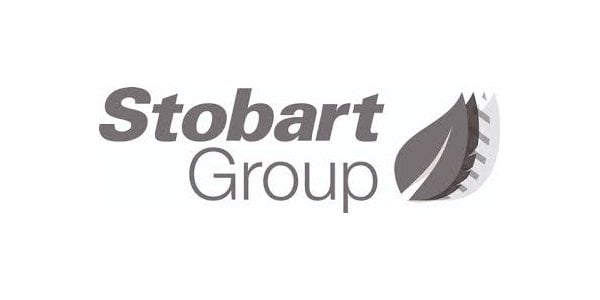 Stobart Group has fired director Andrew Tinkler after he sent a letter to employees, which Stobart claims threatens to destabilize the British trucking company. Stobart also said Thursday that it plans to start litigation against Tinkler to seek damages for, "amongst other matters, breaches of contractual and fiduciary duties."
Q1 hedge fund letters, conference, scoops etc, Also read Lear Capital: Financial Products You Should Avoid?
DG Value Adds 36.4% YTD As Distressed Stocks Surge
Dov Gertzulin's DG Capital is having a strong year. According to a copy of the hedge fund's letter to investors of its DG Value Partners Class C strategy, the fund is up 36.4% of the year to the end of June, after a performance of 12.8% in the second quarter. The Class C strategy is Read More
Tinkler is seeking to replace Stobart's chairman, Iain Ferguson, with British billionaire entrepreneur Philip Day. The dissident teamed up with Woodford Investment Management and Allan Jenkinson, collective owners of 33% of the company's shares, to launch the challenge, and gained the support of more than 20 top Stobart executives. However, the rest of the firm's board and 25% shareholder Invesco Asset Management are supportive of Ferguson.
Tinkler's move to oust Ferguson was surprising considering the former CEO worked with Ferguson for nearly four years and said he was looking forward to collaborating in his executive director role. The main source of contention between the two parties is the implementation of the company's strategy, although Tinkler says strong corporate governance "has been sadly lacking of late." Stobart claims it already has the "highest standards of corporate governance."
What we'll be watching for this week
How will Xerox respond to Fujifilm's lawsuit against the U.S.-based printer manufacturer?
Will Carl Icahn gain control of SandRidge Energy's board with his seven-person slate Tuesday?
Will shareholders of AmTrust Financial Services back the company's go-private deal at its special meeting Thursday now that Carl Icahn has accepted the increased bid?
Will investors back Voce Capital's three-person slate at Natus Medical's annual meeting Friday?
Activist shorts update
Muddy Waters Research claims to have uncovered another Chinese fraud, this time targeting TAL Education. The short seller accused the tutoring services company of overstating its profits since fiscal year 2016, noting that the scheme stemmed from various fraudulent M&A transactions and investments.
TAL was quick to deny the allegations. The firm said Thursday that its board, together with its audit committee, intended to review the claims and consider "appropriate actions" to protect the interests of its shareholders. "The allegations made by this short seller contain numerous errors, unsupported speculation and malicious interpretations of events," it said.
However, Muddy Waters wasn't convinced, calling TAL "a real business with fake financials" in its report and on Twitter.
To arrange an online demonstration of Activist Insight Shorts, email us or view our product brochure to find out more.
Chart of the week
Companies publicly subjected to activist demands pushing for an M&A transaction, globally.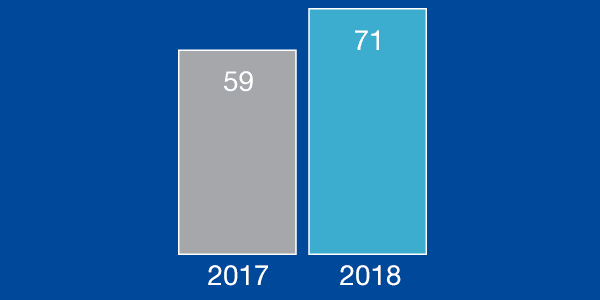 *Data as of June 15, 2018.
Article by Activist Insight