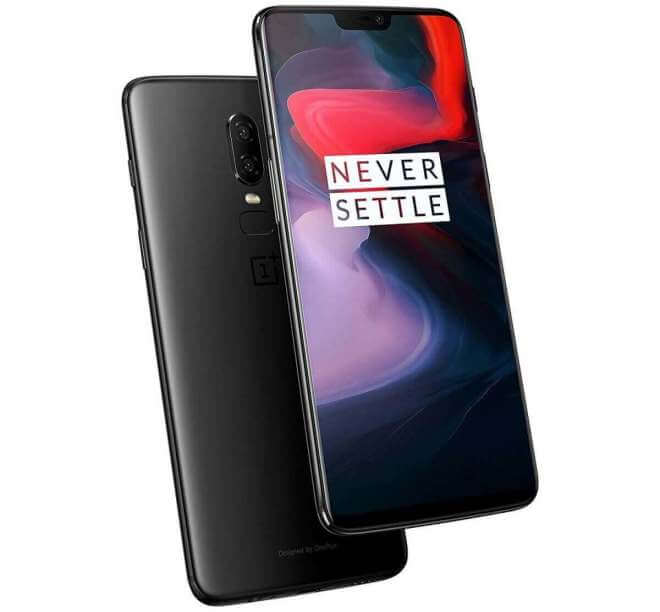 While the new OnePlus flagship has been incredibly successful in terms of sales, there are definitely some issues with the device and more continue to crop up. The latest problem is a OnePlus 6 call dropping issue that is significantly affecting the usability of the device for phone conversations.

As time goes on, we talk on the phone less and less with much of our communication moving to text and email. With that said, a cell phone isn't very useful if it can't actually make calls, so it's definitely a problem that the OnePlus 6 call dropping issue is affecting so many users.
For around a week at this point, a number of OnePlus 6 buyers have reported a OnePlus 6 call dropping issue after just a few minutes of conversation. This appears to happen regardless of carrier, which seems to suggest that the problem is, indeed, on the OnePlus end rather than an issue with a specific mobile service provider.
Morningstar Investment Conference: Gabelli Funds On Where To Invest Amid Inflation
Numerous news headlines have trumpeted major concerns about inflation, which has been at 40-year highs. But how should investors handle inflation as it pertains to their portfolios? At the Morningstar Investment Conference on Monday, Kevin Dreyer, co-CIO of Gabelli Funds, outlined some guidelines for investing in the age of inflation. Historic inflation Dreyer started by Read More
The problem with the OnePlus 6 call dropping issue happens most frequently when making a call through a second SIM – at least according to multiple users in forums around the web.
"Call drop issues here too. Not when going to speakerphone mode, but just simply speaking on the phone. I can (mostly) hear the other side but they can't hear me. Canceling the call then dialing again solves it. But only for some minutes then here we go again."
"Couple of days now I have been getting call drops. when I am on the phone for say 10 mins the call can drop then I ring person back and can drop again after 5 mins. No issues when you are using only one SIM. Call drops occur when you are using data on SIM 1 and calling through SIM 2."
"Same here. Incoming calls inaudible from caller's end. Call drops after 5-6 secs of being inaudible. Happens in 2nd SIM (Airtel). What's wrong OnePlus ??"
Many people were upset about the OnePlus 6 call dropping issues and took the official forums and Twitter in order to voice their displeasure.
At this point, there hasn't been any sort of confirmation from the company themselves that confirms that theyr're aware of the issue, but the company certainly needs to get things figured out sooner rather than later if they'd like to continue to see great sales moving into the rest of the 2018 smartphone generation.
It's important to note that this OnePlus 6 call dropping issue is completely separate from another reported bug which causes sound to disappear in speaker mode – another serious problem that still needs to be addressed.
According to several users complaining about the OnePlus 6 call dropping issue, the problem appears to be with the construction of the phone itself The replacement devices that OnePlus was hoping would address the issue are not appearing to make much of a difference either.
"My replacement is arriving today. There technical team has visited me and den dey hv confirmed that the issue is with the device.
So looks like OnePlus is already aware of these call-related glitches. Anyway, coming back to the replaced unit, nothing changed."
"I got my replacement device and same issue on this one too. I'm using Jio on sim 1 and Vodafone on sim 2. When connected to data on sim 1, network drops on sim 2, but you'll get network on sim 2 when you are connected to WiFi. No trouble shooting works. Seriously hoping this is only a software issue."
Updated on