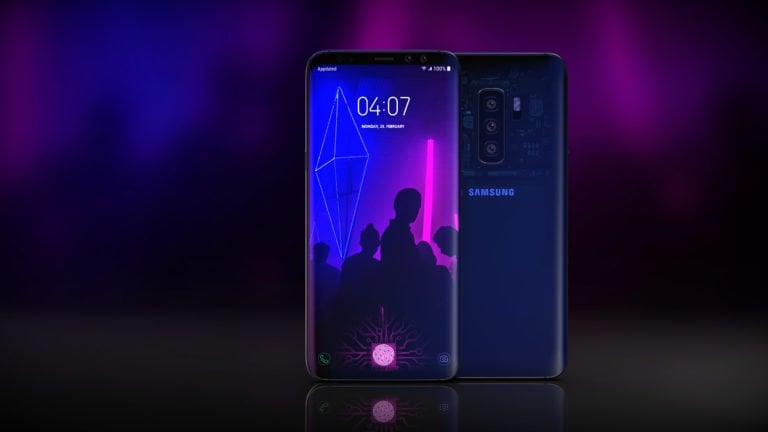 Recently released images of a Galaxy S10 design concept give us a sneak peek into what we might see from next year's hottest Samsung Flagship.
Galaxy S10
With the release of the Galaxy S9, many were hoping for something revolutionary that adds something brand new and novel to the popular S series. However, once the phone released we saw a device that gave significant improvements in the camera and in terms of power but few departures from the norm outside of that.
Here's what Charlie Munger had to say at the Daily Journal meeting
Charlie Munger spoke at the Daily Journal Corporation's Annual Meeting of Shareholders today. Although Warren Buffett is the more well-known Berkshire Hathaway chief, Munger has been at his side through much of his investing career. Q4 2020 hedge fund letters, conferences and more Charlie Munger's speech at the Daily Journal meeting was live-streamed on Yahoo Read More
Perhaps reflecting this lack of innovation, the sales numbers for the S9 were much lower than Samsung expected – even sparking rumors that the Galaxy Note 9 would be pushed up in order to make up for the lower sales of what the company expected would be a smash hit.
The Galaxy S10 represents Samsung's chance to offer something cool that will appeal to the masses that were less than impressed with the S9, and this recently released Galaxy S10 design concept shows us a pretty impressive device.
Galaxy S10 Design Concept
It's important to note that these images aren't confirmed by any means, and it's possible we will see a launch that is completely different from the Galaxy S10 design concept images. These images are an artist's renderings from the team at Mobil-Henden and combine the information we know thus far as well as any reliable rumors to put together an approximation of what the Galaxy S10 might look like once it releases.
With that said, this concept is as good as we're going to get thus far and may very well be an accurate representation.
The Galaxy S10 design concept shows us a phone that stays true to its roots but adds some notable improvements in design and function that may set it apart from the competition.
The biggest thing you'll notice when looking at the Galaxy S10 design concept is the inclusion of a transparent back that lets you look at the internal components of the device. This would be a massive departure from what we've seen from the company previously and this refreshed aesthetic might be enough to convince buyers to take another look.
This particular Galaxy S10 design concept also shows a phone with a purple hue, although it's likely that there will be a number of options available at launch. While we likely won't have access to a huge amount of colors, we should see a decent lineup and more will likely be released over the product's lifetime that give those looking for a particular aesthetic an ample supply of options.
As far as the new features go, Samsung seems to be focusing once again on the excellent camera technology that they have become known for with a triple lens setup that takes inspiration from the Huawei P20 Pro that was released earlier this year. The Huawei camera is arguably the best on the market, and Samsung taking that same technology in this Galaxy S10 design concept makes us think that it may be one of the most impressive lenses we've ever seen.
The Galaxy S10 Design concept may show a triple lens camera, but the device will need more than that and a transparent back if it is to stand toe-to-toe with Apple's upcoming smartphone which is rumored to include similar technology.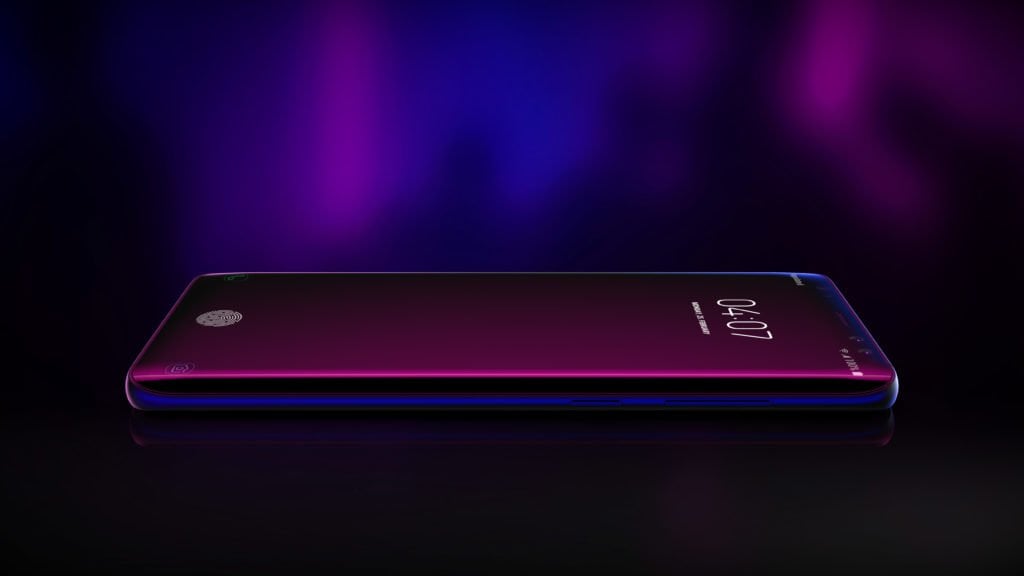 Galaxy S10 Release Date
While the Galaxy S10 design concept gives us a sneak peek at what the phone might look like, we received less information about the release date.
However, given Samsung's track record over the past few years, it's likely that we will see the Galaxy S10 launch in spring with the Note 10 launching in the fall. Samsung releases a number of phones at varying price points each year, but their flagships launch at least a few months apart in order to avoid cannibalizing each others' sales.
When we get closer to the release date, it's likely that we'll see whether this Samsung Galaxy S10 design concept is actually legitimate, but we have a little under a year to wait until we receive true confirmation when the phone is announced – likely at next year's Mobile World Congress.
[Image source: mobil-helden.de]