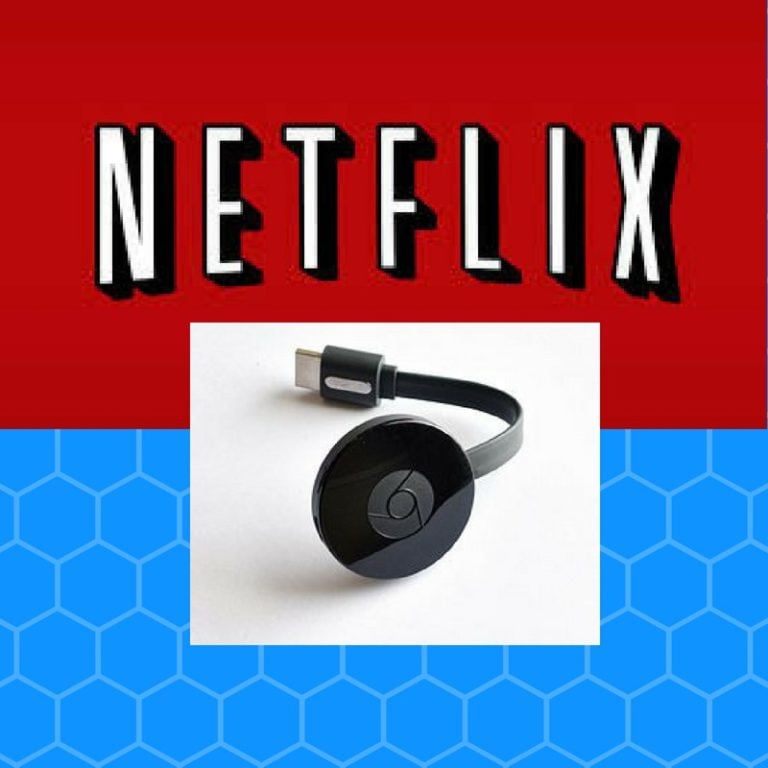 What makes Google different from other tech organizations is the development of its tech related products on a continual basis. You can assume Chromecast as one of the most popular inventions of Google that allows you to accomplish your streaming needs cheaply.
Q1 hedge fund letters, conference, scoops etc, Also read Lear Capital:
Seth Klarman Describes His Approach In Rare Harvard Interview
In a rare interview with Harvard Business School that was published online earlier this month, (it has since been taken down) value investor Seth Klarman spoke at length about his investment process, philosophy and the changes value investors have had to overcome during the past decade. Klarman's hedge fund, the Boston-based Baupost has one of Read More
You just have to pay $35 on a monthly basis to transform your traditional TV into a Netflix theater through your Google Chromecast device. However, you need to be a little tech savvy in order to achieve your Netflix setup mission on Chromecast hassle-free.
Through our guide on how to watch Netflix on Chromecast with Windows and other devices, you can fulfill your media streaming desires to another level. Moreover, you can solve your various Netflix on Chromecast streaming issues with our guide right away.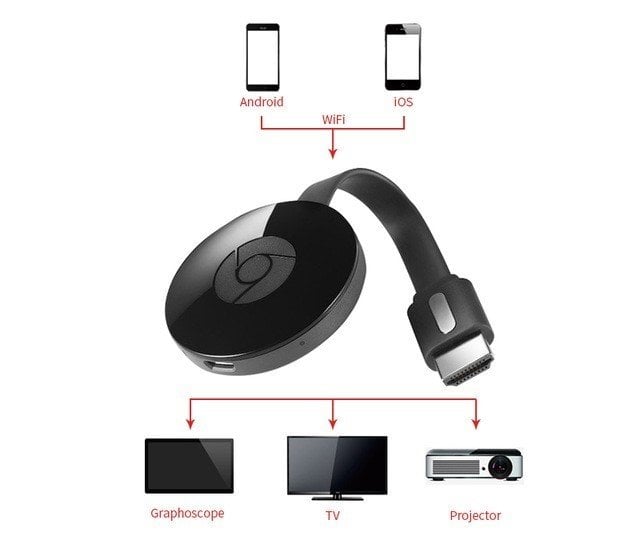 How to set up Netflix on Chromecast
The task of setting up Netflix on Chromecast is a tricky one but not too difficult. Here is what you need to do:
Turn on your TV> select the HDMI screen in which you wish to plug in your Chromecast device
You must connect your preferred devices that you wish to use like iPhone or Android to the same Wi-Fi connection as your Chromecast
Go to the Google App from the desired device you are using to check cast icon appears on your screen or not
If it is visible on your screen, you can go to the Netflix app to watch your favorite TV show or movie
Netflix on Chromecast Setup Hassles
Here is the list of the most obvious issues you could anticipate while setting up Netflix on your Chromecast devices:
Update your Chromecast devices before watching Netflix on Chromecast
Fortunately, you can stream Netflix on both your Android and iOS devices. However, the older iOS devices do not support Netflix with Chromecast. Hence, you need to use the latest iOS and Android device before streaming Netflix on Chromecast.
Opt Power Adapter while watching content on Netflix through Chromecast
Different Smart TV devices do not offer the required amount of power supply to Chromecast devices. Therefore, you might face connectivity issues during streaming Netflix content on Chromecast. With the help of the power adapter, you can watch and enjoy a seamless video streaming experience.
Check Netflix App Update Frequently
Furthermore, you should always keep checking for a Netflix update on a regular basis. By doing so, you can continue enjoying streaming your favorite media without facing connectivity and troubleshooting issues.
Avoid Adding Any Special Characters in the Chromecast Name
When you try to synchronize two applications at the same time, you can face connectivity issues because of the rigid code mechanism. In this case, you should avoid including special characters in the Chromecast name.
As a result, you can synchronize two apps simultaneously. Moreover, you can bypass anticipating issues in the form of Chromecast removal from the Google home app. Still, if you are facing issues while streaming Netflix on Chromecast then you should follow the below described solutions.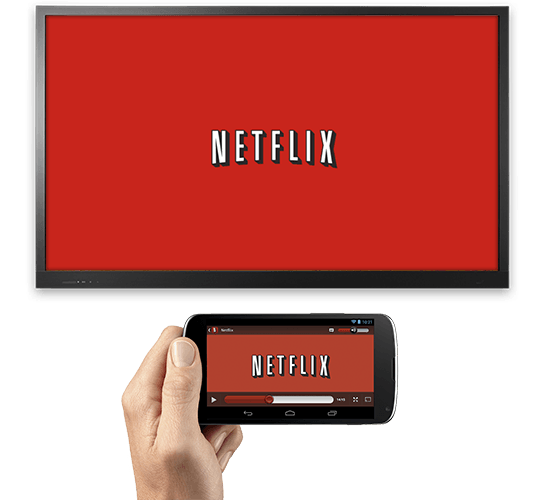 Netflix Not Working on Chromecast Solutions
When you try to use three different devices at a time, there is a possibility that two devices may work properly but the third one may not. The same concept typically applies on Netflix Chromecast installation too. Luckily, you have arrived at the right place because we have got you covered in this regard too.
How to Stream Netflix on Chromecast Android
Connect Android and Chromecast both to the same Wi-Fi Connection
Here is the list of steps you can follow:
Unlock your Android device, then open your Google home app
You should tap the device option provided in the top right corner of your screen
Explore the Chromecast icon and check if it is showing on the screen to see if it is connected to the same Wi-Fi network
You must connect your Chromecast device to the same network as your Android and check to see if Netflix is working or not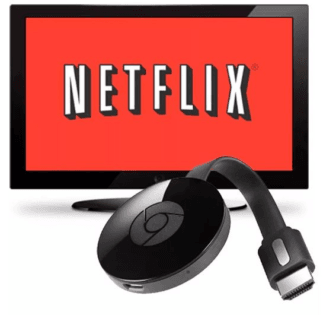 Sign Out from Your Netflix Account
Here is the list of steps you should follow to sign out of your Netflix account:
After opening the Netflix app from your Android device, you should go to the menu option available in the top left corner
Find the sign out option and tap on it
You should sign out of Netflix, then sign in again and check Netflix
Restart your Android Device
Here is the list of steps you should follow to restart your Android device:
You should turn off your Android device, then wait for a few moments
Turn on your Android device again
You must connect your Android device to the same Wi-Fi connection where your Chromecast is connected
You should open the Netflix app and check if it is working or not
How to Watch Netflix on Chromecast/iPhone/iPad/iPod Touch
You can follow the below mentioned steps to achieve your mission. Before following these steps, you must connect to the same wireless connection.
Unlock your iOS device and go to the Google home app
You must connect your Chromecast and iOS device on the same Wi-Fi internet connection
You should go to the Devices option available in the top right corner then search for the Chromecast icon
If the Chromecast icon becomes visible on your iOS device, you should open Netflix and check if it is working or not
How to Stream on Chromecast – Windows and Mac
Turn off unnecessary Chrome extensions
If you are using the Chrome browser, you should click on the link bar and write "Chrome://extensions"
You will observe a list of extensions on your screen, therefore you should uncheck all boxes – those are useless for you
You should try Netflix now and check if it is working or not
FAQ's - Netflix not working on Chromecast
Chromecast not showing up on Netflix
You must use the power adapter to avoid using a unique character in giving the name of the Chromecast device.
Error Message "Updating Netflix App " during login
If you want to fix this issue accordingly, you must keep your devices and Netflix app up to date. If the said problem persists, check to see if your iOS, Android, and Chromecast devices are connected to the same Wi-Fi network or not.
If it appears these devices are connected on different Wi-Fi connections, you should connect them to the same Wi-Fi connection then check Netflix again.
Wrapping Things Up
We hope you appreciated our guide on how to watch Netflix on Chromecast through Windows, Mac, Android and iOS. After following the above guide accordingly, you should be able to watch your preferred Netflix content on your desired devices hassle-free.
---
About The Author
Usman Hayat Biography
A business school grad specializing in marketing, Usman found his love for writing during studies. Usman now pursues a career as a digital privacy & security advocate for VPNRanks working as a blogger. Usman loves reading about sci-fi & technology while cricket is his game of choice. When the world cries 'online freedom' Usman stands resolute raising his voice for the rights of netizens everywhere.
Updated on