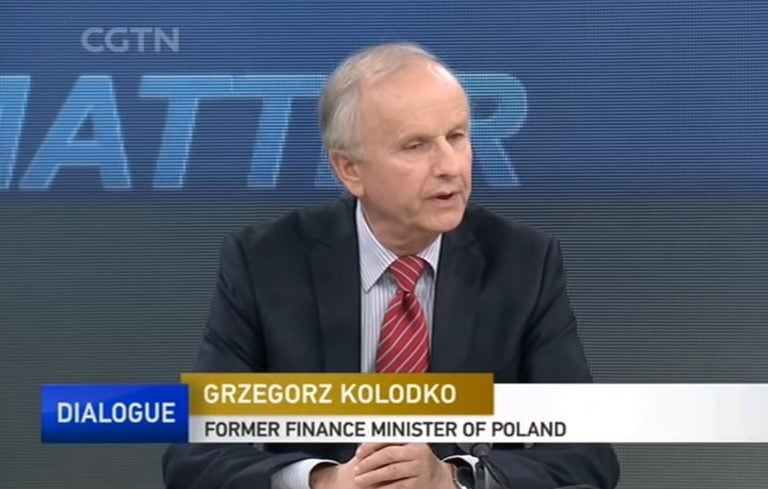 Professor Gregorz Kolodko is the former Deputy Prime Minister and Finance Minister of Poland, and an outstanding economist. He planned his country's economic reform in early 1990s. In contrast to Russia's, Poland's economy was able to survive and thrive because of what was called the 'shock therapy.' What were the reasons for that success? Professor Kolodko recently said that neoliberalism is not dead yet, and it is brewing a bigger crisis in the US. What does what he calls 'neoliberalism 2.0' mean? And what new circumstances will it bring to the world?
Q1 hedge fund letters, conference, scoops etc, Also read Lear Capital: Financial Products You Should Avoid?
Professor Gregorz Kolodko: Bigger Crisis May Come As Neoliberalism Not Dead Yet
Transcript
Greenlight Capital Full Q2 2021 Letter: Einhorn Thinks Inflation Is Here To Stay
David Einhorn's Greenlight Capital returned -2.9% in the second quarter of 2021 compared to 8.5% for the S&P 500. According to a copy of the fund's letter, which ValueWalk has reviewed, longs contributed 5.2% in the quarter while short positions detracted 4.6%. Q2 2021 hedge fund letters, conferences and more Macro positions detracted 3.3% from Read More
I'm sure that it's a threat not only to the country where it is coming from namely the United States infrasonic stands Great Britain but also to the world's economy because of globalization and the international case that we have the three major economies like us in the U.S. and China here. And the remaining part of the words and neoliberalism is not all in a kind of ideology. It's also a certain economic theory and based upon that economic policy for drought and strategy for development which is hardly delivering because through wrong deregulation plating the fiscal system and too much of finance is that it is acting on the behalf of enriching the few and the cost of many. And that is causing a Rancor Roxanne which is in suckles New Nationalism and neither new brand new or no liberalism or new nationalism is a proper answer for the challenges we do have in the contemporary world economy. On the other hand the discourse on neo liberalism Kolyma is considered to be the cause of the 2008 financial meltdown. Those who criticize liberalism are also brought with them and the rise of populism protectionism and in particular and legalization. So how do you assess the negative impact of liberalism and the sharp contrast using what we practice here namely that capitalism quote unquote by the Western media is counterproductive and as a counterweight it serves as something to balance the world economy. Ethnically neo liberalism doesn't secure a calming balance or equitable sustainable growth which has been approved for use by American Grimes's and then by the words economic crisis. Yet some countries.
First of all China were not driven too much into this crisis because we did not have nearly Barazani in China. We did not have nearly bronzing in some other major Emancipating Economies like India. At one time you know neoliberalism is advising around deregulation to fire during deregulation as favor in favor of small government because small government most of the time implies weak government and then too much is being left to its so-called invisible hand of the market and a good recipe for success. Is it a country like a big country like say China or a medium like polling's or small like Estonia or Slovenia or Costa Rica.