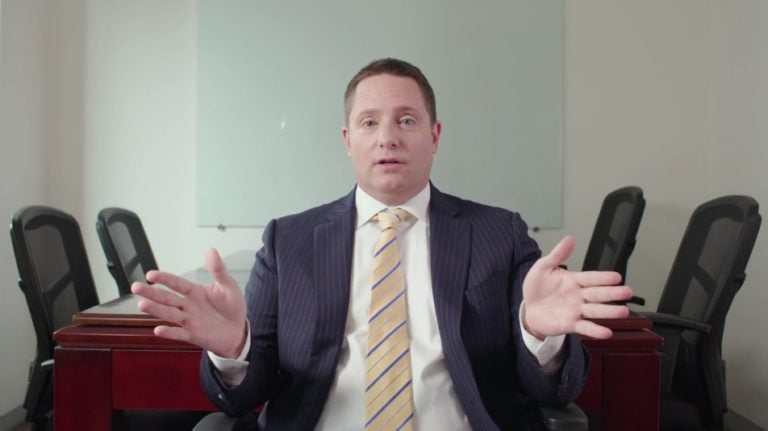 Although TAL Education is a "real business", it has been fraudulently overstating its profits since at least FY2016. We estimate that during FY2016 through FY2018, TAL has overstated net income by at least 43.6%. Our estimates of profit inflation are based only on what we are able to quantify – fraudulent profit inflation likely exceeds this estimate. This is Part I in a series of reports. In this report, we cover two sets of fraudulent transactions that we estimate inflated TAL's FY2016-FY2018 pre-tax profits by pre-tax profits by up to $153.2 million, or 28.4%.
Q1 hedge fund letters, conference, scoops etc, Also read Lear Capital: Financial Products You Should Avoid?
Watch the video here.
Jim Chanos Unveils Lastest Short As Fund Manager Bets On Further Market Declines
Jim Chanos has a new short target in his sights. Earlier this week, the hedge fund manager disclosed that he is betting against "legacy" data centers that face growing competition from the trio of technology giants, which have previously been their biggest customers. The fund manager, who is best known for his winning bet against Read More
TAL Education: A Real Business With Fake Financials Part I
TAL Education Group stock is up over 100 percent in the past year. It's up almost 20 x in the past five years trades at 130 times trailing earnings as though it invented and patented education. What could go wrong turns out a lot. Eight years ago I was the first to expose a U.S. listed Chinese fraud as shown in the recent documentary The China hustle. Since then my firm has exposed about 20 billion dollars in overseas listed Chinese frauds including the poster child for Chinese frauds. Sino-Forest the fraud that we're talking about now is actually about five times as large market cap as Sino-Forest was. I thought that this whole fraudulent Chinese company is listed on US exchanges the situation had gone away and that that circus had packed up and left town. The truth is the situation's worse than ever. It's like the old adage if you show me the incentive I'll show you the outcome. Well when all of this money was stolen from US investors and nobody goes to prison and the auditors just get slapped on the wrist. It sends the message that if you are in China you have zero to lose by stealing U.S. investors money. Short sellers right now are effectively the only line of defense against these frauds from China coming to the U.S. capital markets. But it takes a lot of time and resources to ferret these out.
We and our investigators have spent close to a thousand man hours researching tau over months says thousands of pages done work in numerous locations and spoken with former employees and other sources who provided detailed look at the business that nobody else has had to date. TAL Education is a poor profit education company. Does small class size tutoring after school learning. The issue of Tao is that its core business margins are in decline and I see them as trying to cover it up. So let's focus for now on to emeny transactions or two sets of transactions. The kindest view of these transactions is that they were in bad faith. I personally believe that these were fraudulent storyboard Garamond drong to look at 19 year old whiz kid who had an idea for a business and he got a little bit of venture money from them. Cultures of Tao had to be called Dongfang and the IDF Arel which did overseas education consulting. The first thing that talle did which goes right to the heart of my oft expressed concerns about visas Taub terminated the VIP agreement that it had with D.F. Arel and it did that so that it could then dispose or transfer out D.F. GFR L to show unshorn and then tü required her to acquire Chunn shown for reacquired D.F. or Ehle which as far as we can tell was substantially all of HSU insurance business when it acquired all of shuh ensuring it bought back the same business it got rid of tü lied about this from the outset Tel said that it actually made its first investment in shoon Shuan in December after it disposed of Dongfang readily.
However Tahl actually invested in Shewan Søren before transfer Dongfang ready to show in China which means that was an undisclosed related party transaction likely the reason that Tao lied about the timeline is because it would have had to have made more disclosure had it been clear that it was a transfer to a related party. One thing is that I think is most telling and most ridiculous about this. It's when you look at the fair value that tü ultimately ascribes to show insurance Battal basically gives them the business and invests a tiny amount of money and then later is putting in this money supposedly valuing it at over 100 million dollars. To me that sounds like complete bullshit. The real bump in valuation came from a transaction we purchased shares from what looked to be a strong counterparty somebody who is inserted just to flip those shares to tell from the other shareholders. There is an entity that's created right before tü buys equity from the other shareholders and that entity then acquires equity from existing shareholders and flips it right to a towel and soon thereafter the entity is deregistered. I mean that looks like a classic case of a straw buyer here. You can see where working directors whose drawings. So that entity was owned by the wife of the CEO who enjoyed consumer struggles for the company. Twenty six point sixty three Registration Day 2016 will return and that was established just two weeks before 19 got the shares in Ashwin Chung approximant. There were actually two sets of SAIC filings fortune in total the Free Trade Units to 16. So the group traded for your own future for your future to Lloyd-Jones would turn into some significant. And so that is prepayments are about 200 million RMV up from eleven point two million do this in 2015 the prepayments are substantially waterboards so an Shoshan fuss follows its Sase financials.
We see them booking deferred revenue of eleven point two million dollars. Then at a later date we'll see them booking deferred revenue at 30 million dollars. We've seen these guys do this stuff all the way back to 2011 like Daojiong global water or paper you name it they've done it. So what we also saw was first they file an asset bounce of fifteen point one million RMV. That's total assets. That's correct. Then we catchable filing a cash balance of fifteen point three million are and B. Okay so they filed fifteen point three million on the amended financials just cash versus fifteen point one. Total assets on the original financials correct. So how can you have a cash balance larger than your asset balance. I mean that's a real red flag. I mean that's triple red flag that appears to us to be stone cold fraud caught red handed there in the CIC financials this concept of getting rid of a company and then buying it back to generate accounting profits is very similar to what Enron did with its Nigerian barges and which was actually deemed to be fraudulent. And this is not the only time that TAL Education has done that. we see TAL do this again with a company called Gwangju a one on one in fiscal 2016 Tao claimed to have sold a business called Gwangju a one on one which was one on one tutoring to another company called Changing or changing in Chinese. And then a year later Tao claims to have required the same business from SEAL Team Tao claim that they sold this business. But then you know reacquired it a year later because it didn't work out well for changing it.
Yes kind of funny cause I've lived in China and business there. I don't think you can even return like a tube of toothpaste you're not happy with it let alone a 50 million dollar business. We learned to multiple conversations that changing set up this entity called Shuji which was purportedly supposed to own the one on one business that acquired from what other evidence do we have that will continue to control the business. Is it also involving Shujaat 20. How about and a half million income tax on sales gain for top of one. Okay. So the onshore financial statements are not reflecting again the purported tax etc.. Right. But correct. Factor going to speak with people who want to believe it was supposed to be at the time of the changing that it was a collaboration of some sort the monarch this year. MARGARET CHO Yes. You say that Boston shares to be. If these transactions were legit it seems that the deferred revenue doesn't tie up with the CS anyway deferred revenue reported in November. But the Opposition was higher than what you see here. So how do you recognize one third of your deferred revenue in the last month of the calendar year. I don't think you do. I don't think Tao ever actually disposed of one on one. Therefore never could have reacquired think that this was just a pretense to try to get about 50 million dollars in valuation gains.
And also this deferred revenue we were clued into this disposal never actually having happened by looking at the wayback machine is going to judge up on it which is the Gwangju one on one Web site. This is July 2015 just before it claims to have transferred out. One on One to changing here is may of 2016 which would have been well into changing owning one on one. It's basically the same tax. This is not reflecting any sort of transaction with changing the apps or is all about all about controlling OpenTable draw or even in the on field for hotel towel took a valuation gain on this that constituted almost half of its net income for that fiscal year. And then after that reacquiring in that deferred revenue we think came in at 100 percent gross margin and that also really helped the operating margin in subsequent years. But the worst part about that is don't think that that deferred revenue is actually real think that that is fraudulent. So when you leave these complex and ever expanding webs of lies you can't get it 100 percent right. You will always leave breadcrumbs that can be found. We firmly believe TAL is a fraud. It's probably the 400 or so frog from China listed in the U.S. in the past decade. Unlike the typical China hustle scam though there is a real business there. But that said Tao overstates its profits significantly. TAL Education has combined the China hustle and the Enron playbooks and now finds itself with a market cap much larger than the stories covered in the China hustle documentary. It's actually one of the largest U.S. traded frauds for the past decade tell does what it does because no Chinese company chairman has done jail time. No auditor has been meaningfully punished.
In fact Tao's auditor Deloitte China has had more fraud blow ups than any other auditor in China including firms you've never heard of. There's an old saying in business that goes their money is as green as anybody else's. That's obviously been the mentality underlying buying shares of companies like Tao. But when we buy stocks of companies with falsified profits this isn't creating value. This isn't mutually beneficial. This is playing a zero sum game and as investors in the US who do this who play this game like to point out the Chinese aren't exactly stupid. So when we tolerate these frauds from China listing in the US we really need to ask ourselves who's the sucker at the table.
Updated on