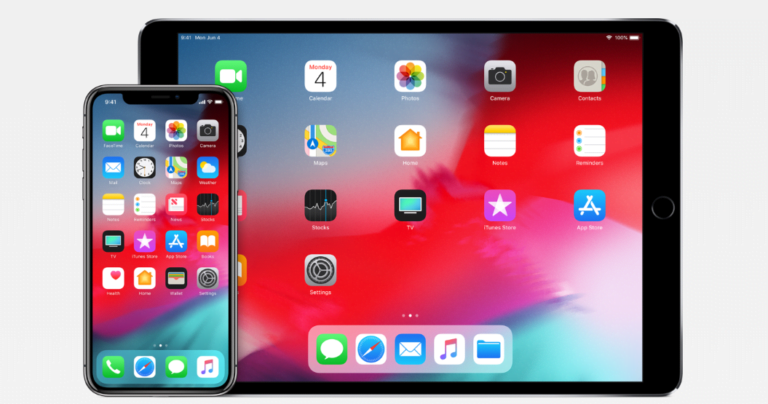 When Apple unveiled the iOS 12 at WWDC earlier this month, it talked about tons of new features and performance improvements. The iOS 12 brings Screen Time that allows you to monitor how much time you spend on your device, improvements to Do Not Disturb, personalized Anomojis called 'Memoji', support from Group FaceTime, and others. But there are many iOS 12 hidden features and tweaks that Apple didn't even mention during the keynote.
The final build of iOS 12 will be released to the public in September. The new software that will run iPhones and iPads is currently in developer beta phase, and the public beta is expected to be rolled out later this month. Developers using the beta version have revealed some useful iOS 12 hidden features that you should know about.
iOS 12 brings Live Listen to AirPods
The Live Listen feature was originally introduced for people with hearing disability. Apple had kept the feature reserved for hearing aids certified through its Made for iPhone program. The iOS 12 brings Live Listen to AirPods. If you have a pair of AirPods, you will be able to use your iPhone or iPad as a directional microphone that will listen and direct audio to the AirPods. It will be particularly useful in noisy environments. You can put your iPhone next to the person speaking and hear what they are saying on AirPods.
Hayden Capital 2Q22 Performance Update
Hayden Capital's performance update for the second quarter ended June 30, 2022. Q2 2021 hedge fund letters, conferences and more Dear Partners and Friends, The markets continued to sell-off in the second quarter, especially for internet-based businesses.  This year continues to be the toughest stretch for us, since the Hayden's inception.  Inflation concerns and the Read More
Face ID to recognize more than one faces
One of the biggest complaints of the iPhone X owners is that the Face ID technology supports only one face. It means their partner or kids would not be able to unlock the device. One of the coolest iOS 12 hidden features spotted by 9to5Mac is the ability to set two faces for Face ID. Head over to Settings > Face ID & Passcode and then tap on Set Up an Alternative Appearance to add an extra face.
It will be useful to people who often change their appearances drastically by wearing makeup or glasses or those who want to allow their partner to be able to unlock their devices. The iOS 12 also has a Face ID rescanning feature. If Face ID fails to recognize you, you can just swipe up from the bottom of your iPhone to rescan the face.
Autofill the one-time password
Maybe you have set up two-factor authentication for certain services. They will send a 4-digit or 6-digit code to your phone via SMS when you try to access their services. The iOS 12 iMessage will automatically send the code to the relevant app without you having to switch between apps to copy and paste or memorize the code. Android has been offering this feature for a long time. Apple has replaced the Safari Autofill in Settings app with a new Password Autofill. You'll also find a new Autofill Passwords setting in Passwords & Accounts.
Avoid reusing the same password
It's a terrible idea to use the same password for different services. One of the most important iOS 12 hidden features is the ability to warn you when you reuse the same password as long as the details are in the password log. It will also prompt you to change it. Head over to Settings > Passwords & Accounts > Website & App Passwords to check.
The iOS 12 also has a new Password Manager API that will show passwords from apps like 1Password in the QuickType suggestion bar while logging in to a service.
Automatic software updates
Apple takes pride in getting its users to the latest version of the firmware. The tech giant pointed out during the WWDC keynote event that more than 81% of compatible iPhones and iPads were running iOS 11. In contrast, only about 6% of Android devices were on the latest Android Oreo. The iOS 12 will allow you to choose whether you want to automatically update the software when the new versions arrive. Go to Settings > General > Software Update and there you can toggle on the Automatic Updates option to install future updates automatically.
Blocking access to USB accessories
Law enforcement agencies are getting good at hacking iPhones, and Apple wants to prevent it. Folks at MacRumors discovered that the iOS 12 developer preview has an option to block access to USB accessories if your iPhone or iPad hasn't been unlocked for an hour. You can find the option in iOS 12 beta by going to Settings > Touch ID & Passcode > USB Accessories. Now the FBI will have a tougher time brute forcing their way into iPhones.
Preventing accidental screenshots
When picking up your iPhone X from a flat surface, you might accidentally press the two side buttons that allow you to take screenshots. One of the iOS 12 hidden features deactivates the screenshot mechanism when the device is asleep to prevent accidental screenshots.
What other hidden iOS 12 features are you familiar with? Did you find them useful? Let us know in the comments below.
Updated on