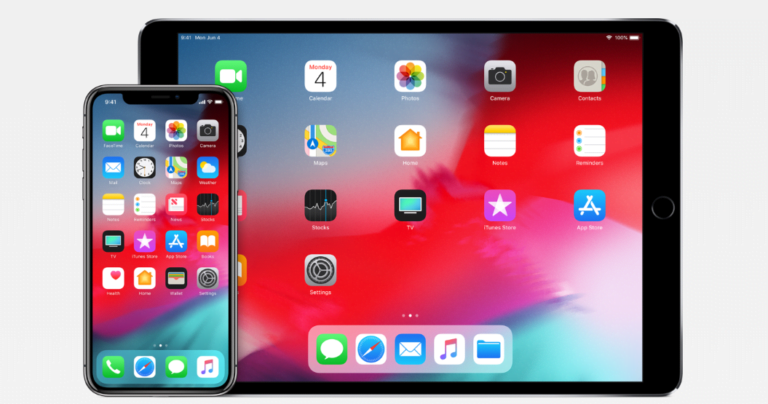 Although iOS 11.4.1 is still in testing as likely the last update to this current generation of the operating system, iOS 12 testing is also well underway. Let's talk about iOS 12 Beta 3 and what we can expect from the upcoming release.
iOS 12
This time around, Apple has taken a different approach to development. While we're still getting a number of exciting new features with the release of iOS 12, the company is being a little more relaxed with their schedule in order to prioritize quality over quantity. Long story short, that means we should receive a new generation of iOS that values refinement over packing in the maximum amount of features.
With that said, that doesn't mean that the update won't add some key new features to Apple's mobile operating system. iOS 12 beta 3 and the betas before them introduce us to improvements ranging from exciting new features to performance bumps, and the difference between iOS 11 and iOS 12 should be quite noticeable in many ways.
Canyon Distressed Opportunity Fund likes the backdrop for credit
The Canyon Distressed Opportunity Fund III held its final closing on Jan. 1 with total commitments of $1.46 billion, calling half of its capital commitments so far. Canyon has about $26 billion in assets under management now. Q4 2020 hedge fund letters, conferences and more Positive backdrop for credit funds In their fourth-quarter letter to Read More
Performance Upgrades
One of the most noticeable improvements that will likely continue to be refined with iOS 12 beta 3 and successive builds are performance upgrades. By almost every metric, iOS 12 is more streamlined and faster than iOS 11. This means you should see notable improvements when opening and switching apps, which should make the operating system one of the fastest we've ever seen – even on older devices that are a few years behind the current release.
iOS 12 beta 3 will probably not introduce anything drastic that hasn't been announced at this point, but will instead focus on making performance upgrades and the other features on this little less buggy and more solid ahead of the full release of iOS 12 later this year.
Group Facetime
While performance upgrades are definitely one of the primary benefits of upgrading to iOS 12, a lot of people are also excited for the ability to make group Facetime calls. With support for dozens of friends or acquaintances, you can now basically hold large meetings over the iOS feature. With video feeds that adjust dynamically based on who is talking, you'll be able to keep track of the conversation with ease even if there are more than 20 people present in the call.
Since this is a large part of the update to the operating system, it's likely that iOS 12 beta 3 will continue to iron out any issues with the feature and bring us closer to a stable launch.
Parental Controls, Animoji Improvements, Group Notifications, and More
There are dozens of changes coming with the full release that iOS 12 beta 3 will continue to implement and refine. With the first beta, we saw the release of the majority of features that were announced at WWDC 2018, and we expect each beta to be fixing bugs and improving stability overall as we continue to go through testing.
Parental controls that offer parents better control and monitoring of their children's phone usage, Animoji improvements that better track your facial movements, and grouped notifications that allow you to see important information at a glance are just a few of the other highlights coming with this operating system.
But when exactly will we see the launch of iOS 12 beta 3?
iOS 12 Beta 3 Release Date
iOS 12 beta 3 will usher in a number of fixes and improvements as Apple developers respond to feedback from testers, but when will we actually receive this upcoming build?
Apple generally releases a new beta build every one to two weeks, so it's likely we'll see iOS 12 beta 3 by the end of June or early July. It's difficult to pinpoint an exact release date as Apple tends to just drop the releases without notice, but previous trends suggest that that release date is pretty accurate.
Overall, iOS 12 beta 3 will likely not provide any groundbreaking new features, but that doesn't mean that it's not important. With continued improvements and fixes over a long period of testing, it's likely that the full launch of iOS 12 will be stable, efficient, and an overall improvement over iOS 11.