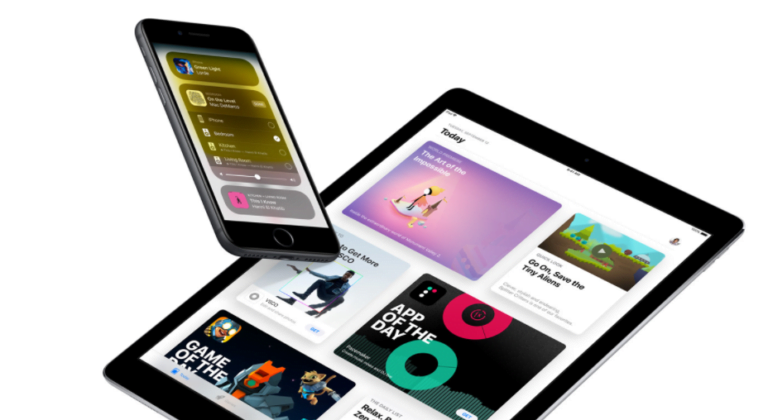 The third beta for iOS 11.4.1 has just released, but many are already looking forward to iOS 11.4.1 beta 4. What can we expect from this upcoming update?
iOS 11.4.1
At WWDC 2018, Apple made the announcement of iOS 12. That build is currently in testing, but the company is simultaneously testing iOS 11.4.1 – an update that is expected to be one of the last changes we'll see to iOS 11 before the release of its successor. iOS 11.4.1 beta 4 will follow three betas that all made some minor changes, but what exactly is Apple's goal with 11.4.1?
With the release of iOS 11.4, Apple added some much-anticipated features such as Messages in iCloud and support for Airplay 2. This patch followed iOS 11.3 which introduced the battery management feature that was launched as a response to customer backlash after the reveal that Apple was artificially slowing batteries.
Khrom Capital killed it during the first quarter, continuing its strong track record; here are their favorite stocks
Khrom Capital was up 32.5% gross and 24.5% net for the first quarter, outperforming the Russell 2000's 21.2% gain and the S&P 500's 6.2% increase. The fund has an annualized return of 21.6% gross and 16.5% net since inception. The total gross return since inception is 1,194%. Q1 2021 hedge fund letters, conferences and more Read More
iOS 11.4.1 beta 4 brings us closer to a full release, but like its predecessors, it likely won't reinvent the wheel.
iOS 11.4.1 Beta 4
When iOS 11.4.1 beta 4 releases, it's likely that we'll see more of the same. While both iOS 11.3 and iOS 11.4 introduced some pretty major changes, it's reasonable to expect that this upcoming beta build will continue to refine the user experience and fix any remaining bugs as we await the full release of iOS 12.
iOS 11.4.1, as likely the last patch before the release of a brand new operating system, will focus on setting iOS 11 up to last until the release later this year. This focus on stability reflects Apple's new design philosophy and commitment to quality over quantity.
Previously, Apple made efforts to push out features as quickly as possible, but after a few major security flaws and bugs, it became apparent that bigger isn't always better. Apple has relaxed the expectations for their developers, giving them more time to implement updates and ensuring that each new release brings an experience that is truly polished.
All in all, you shouldn't expect any sort of major changes with iOS 11.4.1 beta 4 – or any iOS 11.4.1 build in general. While we may notice some changes in terms of stability and performance, we're not going to see anything as revolutionary as Messages in iCloud,
AirPlay 2, or the battery management feature we saw with iOS 11.3.
There's always the possibility that Apple could surprise us, but considering that we haven't seen major changes with the beta so far, it's unlikely we'll see something brand new with iOS 11.4.1 beta 4.
It's not always exciting to receive a new build that doesn't really seem to do much of anything, but considering that we likely have at least a little while to wait until the release of iOS 12, a patch that sets us up for a stable and fluid experience will be a welcome release for many.
We anticipate that we'll see the release of iOS 11.4.1 Beta 4 within a week – perhaps two at the latest. It's also likely that we won't have too many more betas before the full release of iOS 11.4.1.