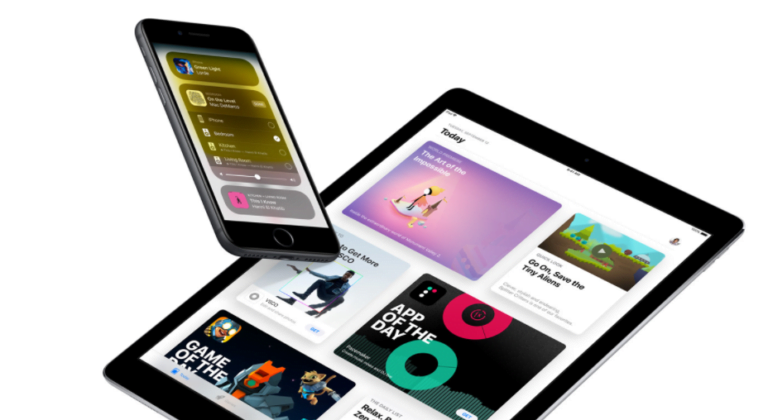 At WWDC 2018, Apple unveiled their newest operating system: iOS 12. The newest update for iOS 11 is still in testing, however, and many are wondering when and what we can expect from iOS 11.4.1 beta 3.
iOS 11.4.1
While iOS 11.4.1 doesn't seem to be significant in terms of new features, it's a relatively important update that will help us wrap up the iOS 11 generation and prepare for the launch of iOS 12.
In a rather unusual occurrence, both iOS 11.4.1 and iOS 12 are in testing at the same time, which leads us to believe that the brand new operating system revamp will be coming sooner rather than later.
Robinhood 2021 Conference: Cathie Wood discusses her investment process with Lee Ainslie [Exclusive]
ARK Invest is known for targeting high-growth technology companies, with one of its most recent additions being DraftKings. In an interview with Maverick's Lee Ainslie at the Robinhood Investors Conference this week, Cathie Wood of ARK Invest discussed the firm's process and updated its views on some positions, including Tesla. Q1 2021 hedge fund letters, Read More
As likely the last patch before we see iOS 12, iOS 11.4.1 beta 3 and the subsequent builds represent the final refinements to the iOS 11 operating system.
iOS 11.4.1 Beta 3 Features
As with past builds, iOS 11.4.1 will likely go through a series of beta releases before it finally sees a consumer release. Developers and enthusiasts test the new features for stability and try to detect any new bugs, and this process is carried out over several weeks.
We just recently saw the release of iOS 11.4.1 beta 2, so iOS 11.4.1 beta 3 is likely in the pipeline for the near future. But what can we expect from this upcoming update?
All in all, it's unlikely that we'll see the introduction of anything significant or new with this new patch. As mentioned above, the primary reason for the release of iOS 11.4.1 is to wrap up any loose ends and make sure that iOS 11 can tide itself over until the full launch of iOS 12.
For this reason, you should expect a variety of bug fixes, as well as stability and performance refinements that ensure the operating system is as stable as possible.
For enthusiasts who like to experiment with beta builds ahead of release, iOS 11.4.1 beta 3 and the subsequent patches will likely be pretty boring. While iOS 11.4 introduced new features like support for AirPlay 2 and Messages in iCloud, there are no such features introduced with 11.4.1.
iOS 11.4.1 Beta 3 Release Date
While Apple generally sticks to a schedule of releasing an update once every week or two, there's never a guarantee and we never know the exact date that we'll see a new build. With that said, iOS 11.4.1 beta 2 has been in testing for a little while now, so we may see the iOS 11.4.1 beta 3 release as soon as next week.
Apple generally doesn't announce these builds ahead of time, so keep an eye on your OTA updates if you have a developer profile in order to install the patch as soon as it's available.