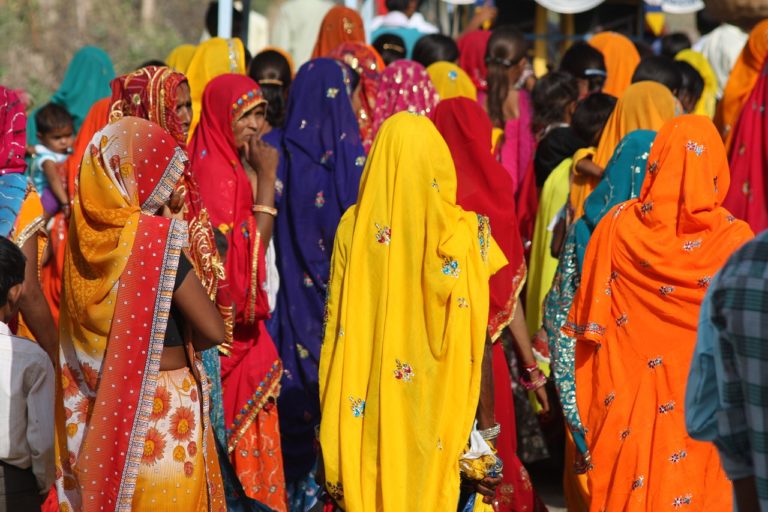 Experts Say India Most Dangerous Country for Women
Tuesday, the Thomson Reuters Foundation released the results of a survey of 550 experts on women's issues. The survey found that India is the most dangerous place on earth to be a woman due to sexual violence, forced marriage, sexual slavery, and human trafficking.
Experts also agreed that the cultural traditions of India are the most dangerous in the world for women. The women's issues experts surveyed pointed to acid attacks, child marriage, high rates of physical abuse, and female genital mutilation (FGM).
Hayden Capital 2Q22 Performance Update
Hayden Capital's performance update for the second quarter ended June 30, 2022. Q2 2021 hedge fund letters, conferences and more Dear Partners and Friends, The markets continued to sell-off in the second quarter, especially for internet-based businesses.  This year continues to be the toughest stretch for us, since the Hayden's inception.  Inflation concerns and the Read More
The survey shows that while the lives of women are improving in many parts of the world, conditions for women in India are getting worse. The same survey conducted seven years ago found that India was the fourth most dangerous place for women. Instances of rape have also increased. In 2016, the rate of sexual assault against women increased 12%.
India Most Dangerous Country for Women: Sexual Violence
100 cases of sexual assault are reported to police in India every day.
After a female college student was gang raped and murdered in Delhi in 2012, mass outraged forced the government to pass harsher penalties for sexual assault including longer prison sentences and the death penalty.
Manjunath Gangadhara, a government official in Karnataka, told the Thomson Reuters Foundation, "India has shown utter disregard and disrespect for women … rape, marital rapes, sexual assault and harassment, female infanticide has gone unabated.""The (world's) fastest growing economy and leader in space and technology is shamed for violence committed against women," he added.
After a 16 year old girl was raped by a ruling party politician in Uttar Pradesh and an eight year old was gang raped, mass protests led to the issue of sexual assault becoming politicized. The ruling Bharatiya Janata Party (BJP) has been accused of defending rapists and not doing enough to protect women. Following the release of the Thomas Reuters Foundation survey, Rahul Gandhi, President of the Indian National Congress tweeted, "While our PM tiptoes around his garden making Yoga videos, India leads Afghanistan, Syria & Saudi Arabia in rape & violence against women."
In April, Prime Minister Narendra Modi spoke out against sexual assault. Soon after, his Cabinet passed an executive order introducing the death penalty for those who rape children under the age of 12.
India Most Dangerous Country for Women: Forced Marriage
Forced marriage is practically a norm in India. More disturbingly, India has the highest rate of child brides anywhere in the world. 27% of girls in India are married before their 18th birthday, 7% before they turn 15. In some parts of India, up to 69% of girls become child brides.
The rates of child marriage are due, in part, to cultural tradition. However, girls are also seen as a financial burden that can be eliminated through marriage. The perceived financial burden of having a daughter is responsible for the high rates of female infanticide in India as well.
Child marriage perpetuates the cycle of poverty because girls cannot receive an education once they have taken on the duties and responsibilities of marriage. It can also lead to serious health consequences and even death if young girls become pregnant before their bodies have fully developed.
Again, the government has been criticized for not doing enough to discourage child marriage and protect young girls. The government has tried to use cash incentive programs to limit child marriage. The Ministry of Women and Child Development drafted a national action plan for the prevention of child marriage in 2013, but it has yet to be finalized.
India Most Dangerous Country for Women: Slave Labor
According to the Global Slavery Index, 4.1 million people are living in modern day slavery in India.
Women in India are at the highest risk in the world for being trafficked and sold into domestic or sexual slavery. Thousands of young girls are sold each year at auction to become child brides and sex slaves.
Because sex selective abortion has created a huge gender imbalance, women have become a commodity to be sold to men who can't find a wife. Human traffickers kidnap girls and sell them to meet this need. Usually, this means a lifetime of slavery and abuse for the women. If they do manage to somehow escape, their previous status as slaves creates social stigma and invites abuse from other women.
Human traffickers often go to the countrysides to prey on impoverished young girls. They promise the girls good jobs in Delhi, but instead sell them to brothels. 90% of girls trafficked in India are sold into the domestic sex trade.
Girls as young as 10 are also sold into domestic slavery. Employment agencies purchase young girls who are thought to be too unattractive for sex slavery due to their dark skin. The agencies pay between $300 and $1,000 for each girl, then hire them out to families looking for domestic help. The families are often unaware of the situation.
India Most Dangerous Country for Women: Maternal Health
With the low social status of women in Indian society, it's unsurprising that maternal health hasn't been treated as a priority. With little access to healthcare for India's poorest and most vulnerable women, India accounts for a quarter of maternal deaths reported across the world each year.
Other Countries
Afghanistan came in as the second most dangerous country for women. Afghanistan was also found to be the most dangerous country for women when taking into consideration only non-sexual crimes, including conflict and domestic violence. Afghanistan ranked as the second most dangerous country for women in regards to access to healthcare.
The US and Syria tied for third place. Many have questioned how it is possible for the US to be as dangerous for women as a country besieged by war where young girls have been killed in chemical gas attacks and regularly trafficked and sold into sex slavery by ISIS.
Experts surveyed cited the #metoo movement as justification for America's placement on the list. However, the #metoo movement shows that women in the US are able to speak out for their rights, whereas in other countries on the list, like Saudi Arabia, women can be violently punished for speaking out or even killed for reporting sexual assault.
Updated on