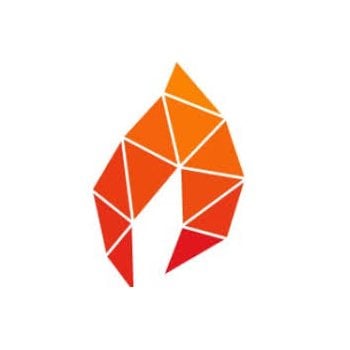 Well-known in blockchain LDJ Cayman Fund made seven figures commitment to Octaneum's equity offering that has started just 5 days ago. Octaneum implements blockchain protocol and AI into oil and gas industry. David Drake, Principal of LDJ Cayman Fund Ltd. and Founder and Chairman of LDJ Capital, is a member of Octaneum's Advisory  Board.
Q1 hedge fund letters, conference, scoops etc, Also read Lear Capital: Financial Products You Should Avoid?
Crypto Hedge Fund Three Arrows Blows Up, Others Could Follow
A few years ago, crypto hedge funds were all the rage. As cryptocurrencies rose in value, hundreds of hedge funds specializing in digital assets launched to try and capitalize on investor demand. Some of these funds recorded double-digit gains in 2020 and 2021 as cryptocurrencies surged in value. However, this year, cryptocurrencies have been under Read More
Octaneum brings the power of blockchain technology into 5 trillion dollar market providing consulting and custom blockchain software development services to business organizations in the oil and gas industry. Their mission is to deliver innovative software tools to streamline enterprise supply chain management operations. Octaneum's strategy involves bbuilding service-level integrations with enterprise software vendors to ensure seamless integration of blockchain technologies into existing enterprise IT infrastructures. Octaneum is embracing  recent advances in blockchain technologies to deliver customizable solutions incorporating live IoT streams, predictive analytics, and business intelligence. They are committed to building partner relationships with domestic and foreign organizations to deliver best-of-class value propositions for the oil and gas industry.
David Drake says, "It is indisputable that supply-chain management is one of the best usecases for blockchain. By implementng blockchain technology and machine learning in the oil and gas industry, Octaneum solutions will improve efficiency and reduce costs. This is universally important to the energy industry."
LDJ Cayman Fund Ltd. works with global family offices seeking exposure to the Fund's three-pronged investment strategy in a) global equities, b) managed accounts in commoditiesand futures and c) crypto assets. The crypto asset division makes llarger investmentscurrently ranging from $1 - $5 million, throughout the capital stack with a hedge fundapproach and a long/short crypto strategy. The Fund manages and resolves issues of custody and insurance for the family offices and institutions investing with LDJ.
---
LDJ Cayman Fund Ltd is making a multi-million-dollar investment in Octaneum
A few days prior to the formal launch of Octaneum's capital raise, the company received a formal commitment from LDJ Cayman Fund for an equity investment of $4,000,000. LDJ Cayman Fund is a subsidiary of LDJ Capital, a multi-family office with interests in blockchain technologyand the energy sector. A well-known leader in the blockchain space, David DDrake of LDJ Capital and LDJ Cayman Fund, sees potential in Octaneum and its vision.
Updated on