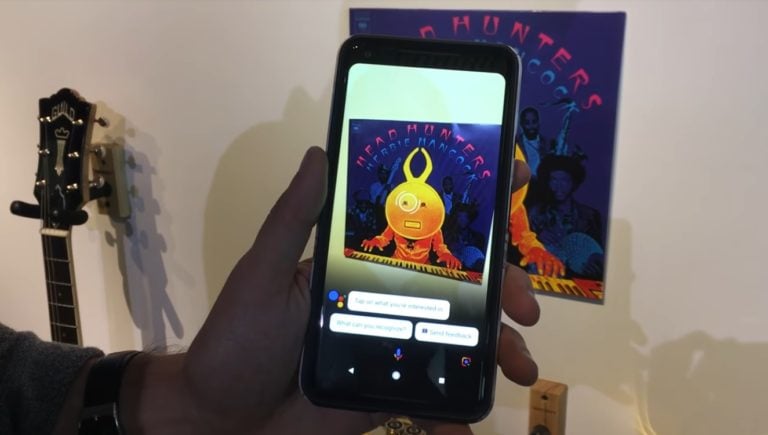 Google Lens was one of the company's biggest announcements in 2017, and they have greatly expanded which phones have Google Lens after an initial launch exclusive to the Pixel. We detail how to get Google Lens if it works on your phone and how to start using the features.

Google Lens is an AI-powered tech that combines your smartphone camera and deep machine learning to both detect an object and understand what it's seeing. After recognizing an object, it can give you contextual actions based on what you see, and learning how to get Google Lens on your phone may help you be able to take advantage of these excellent conveniences – even if you don't have a Pixel phone.
The Google Lens functionality is essentially a souped-up version of Google Goggles, and figuring out which phones have Google Lens will allow you to do things like point your phone at something and ask Google Assistant what you're seeing. This will enable you to do things like figure out the species of a specific flower, and not only will Google Lens recognize the flower but it will also give you contextual options such as pointing you to nearby florists.
This Too Value Fund Explains Why Turkey Is Ripe For Investment Right Now
The Talas Turkey Value Fund returned 9.5% net for the first quarter on a concentrated portfolio in which 93% of its capital is invested in 14 holdings. The MSCI Turkey Index returned 13.1% for the first quarter, while the MSCI All-Country ex-USA was down 5.4%. Background of the Talas Turkey Value Fund Since its inception Read More
Other examples of the functions include being able to take a picture of the sticker on the back of your WiFi router in order to connect to the internet among a host of other features. Long story short, when you learn how to get Google Lens working you'll have access to Google's intelligent AI and will be better informed about the world around you.
When the Google Lens was first announced, many were wondering whether it would actually be as useful as it claims. While we're still a decent ways away from having a phone that can give us information about literally anything, the feature is already pretty robust and is surprisingly effective. We expect that as time goes on the artificial intelligence will continue to grow in capability until at some point – perhaps even just a few years away – we have a phone that connects us seamlessly with our environment.
Which Phones Have Google Lens?
As mentioned above, the main phones that have access to Google Lens are the Pixel 2 and Pixel 2 XL. At the launch of these devices, the feature was integrated both into Google Assistant and Google Photos on the device. However, in May 2018, Google announced that the feature would be added into "supported devices" from manufacturers including LG, Motorola, Xiaomi, Sony, HMD/Nokia, Transsion, TCL, OnePlus, BG, and Asus.
As far as how to get Google Lens on your phone, you'll have to be a customer of one of those manufacturers. There's no real process to getting the functionality set up that has to be accomplished on your end, and you should be able to take advantage of the features almost immediately once the feature rolls out "in the coming weeks."
Until we see which phones have Google Lens, we'll have to assume that select models from these manufacturers will have access to the feature – perhaps only the mid and high-end devices from the company. Still, it's certainly possible we could learn how to get Google Lens on nearly every device from the companies listed above. It will all come down to how well the devices can interface with the company's AI and take advantage of it to provide these useful contextual options.
How To Get Google Lens
If you're on a supported device you should be able to just open the Google Assistant app or Google Photos app and look for the Lens icon.
In the coming months, however, it should be integrated directly with the camera app which would allow you to simply activate the feature normally as if you were taking a picture. The extra step of going through Google Photos or Google Assistant is a little inconvenient, but it's well worth it at this point in time for the extra options and knowledge that this little utility provides.
If you're on a phone that isn't the Pixel or Pixel 2, make sure you keep an eye on the news and on your Google updates in order to take advantage of the feature in the coming weeks. While Google will likely continue to roll out innovative new features on their flagships first, it's nice to know that the capabilities are being rolled out to other manufacturers as well.
For those who want to be on the cutting edge of technology, Google's phones are a safe bet. They have their flaws, but having access to features like Google Lens months and months ahead of time may be worth the jump for those who desire the most features out of the Android experience. Samsung has accomplished something similar to Google with their own version of the Lens functionality, but as far as we can tell it isn't quite as robust as the capabilities that the AI from a company like Google can provide.
Updated on