Tesla Model 3 became available for booking on Tesla's website. However, if you need some guidance regarding the order, here's how to book a Tesla model 3.
On Tesla's website you can find a special page called "Reserve Your Model 3" where those who have anticipated the new Model 3 can book their own Tesla vehicle. As the photo below describes, those who want to reserve one need to enter their information such as your name, country or region, phone number and e-mail. There's also a number for support in case you have any questions regarding the reservation.
As Tesla's FAQ explains, customers can check their reservation process and the latest delivery timing estimate using their Tesla Account. The invitation to configure the Tesla model will be sent to the email address used to book the Tesla Model 3. The reservation holders will also receive an invitation to order and design their own Tesla Model 3 based on the date they made their reservation. After you finish designing your Model 3, an estimated delivery time will be shown based on the configuration option as well as the location. (While deliveries have begun in the U.S. and Canada, the rest of the world can expect delivery to start in 2019.)
Michael Mauboussin: Here's what active managers can do
The debate over active versus passive management continues as trends show the ongoing shift from active into passive funds. Q2 2020 hedge fund letters, conferences and more At the Morningstar Investment Conference, Michael Mauboussin of Counterpoint Global argued that the rise of index funds has made it more difficult to be an active manager. Drawing Read More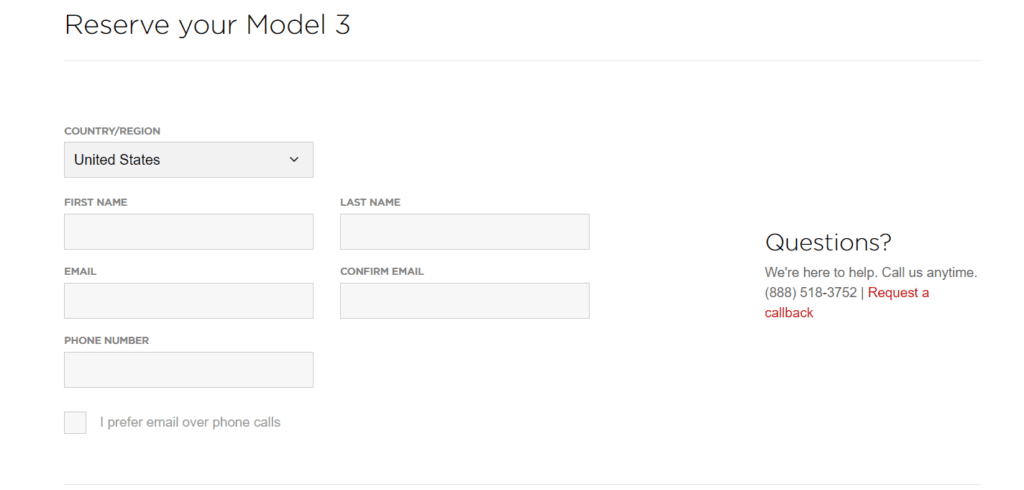 As Tesla often describes it, the Model 3 is designed to be the "safest car in its class" and those who choose to buy it can opt for different wheel size, exterior color, All-Wheel or Rear-wheel Drive and different Autopilot features, such as Enhanced Autopilot or Full Self-Driving Capability.
Tesla's first Model 3 comes with a "long-range battery, 310 miles of range, rear-wheel drive and premium upgrades throughout, beginning at $49,000 USD." However, the company doesn't plan to stop there, as an option with a standard battery with 220 miles of range and regular equipment estimated to cost $35,000 USD will be introduced later during the year.
Tesla encourages those who book a Tesla Model 3 to configure their model as soon as they receive the invitation in order for the delivery time frame to be as soon as possible. After customers receive their invitation, they can find a link in which they can opt to configure their vehicle right away or save their place in line to a later date in case they want to wait until later to order. After the vehicle is configured and the delivery date is set, Tesla will contact the customer to assign a delivery location which is created based on the address the customer provided when placing and configuring their order.
So, pretty much, that's all there is on how to book a Tesla Model 3. The rest of Tesla's FAQ regarding the new model can be found here.