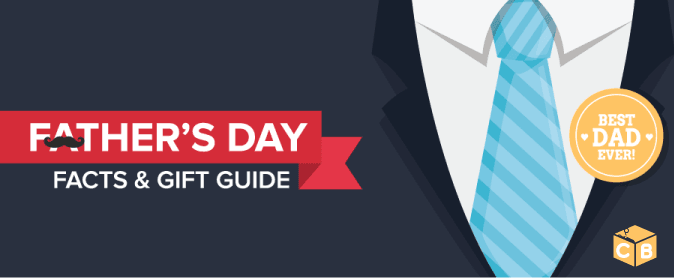 Among all the other days, Father's Day separates itself with some reasons. Although this day is not celebrated with the same enthusiasm as Mother's day, Fathers hold a special place in our hearts. It is celebrated around the world to recognize and appreciate the contribution father figures make to their children's lives.
Q1 hedge fund letters, conference, scoops etc, Also read Lear Capital: Financial Products You Should Avoid?
Consistency is what makes the top 50 best-performing hedge funds so strong
Every month and quarter, multiple reports on average hedge fund returns are released from several sources. However, it can be difficult to sift through the many returns to uncover the most consistent hedge funds. The good news is that Eric Uhlfelder recently released his "2022 Survey of the Top 50 Hedge Funds," which ranks the Read More
The day is celebrated on different days in different countries. However, most of the nations celebrate it on the 3rd Sunday of the June. It does not fall under federal holiday but, that does not stop anyone from celebrating it for their first hero - Dad. Fathers do a lot of things that are almost invisible but, if you sit and think, you would know how difficult it is to love selflessly.
Thus, the sentiment behind celebrating this day also goes to create a strong bond between father and child. Ultimately, the father-child relationship plays a vital role in a kid's emotional development. Fathers are as important as mothers and fathers company is essential for kid's overall well-being. When it comes to face the challenges of the world, father's guideline is as crucial as mother's.
How much do you know about the history of Father's Day and the theories behind it? There are several concepts regarding first father's day celebration. However, the most known theory says that the first Father's Day was celebrated in Washington on 19th June 1910.
A woman, while listening to a preach on Mother's Day, came up with an idea of celebrating and honoring her father. The woman, Sonora Smart had a dad who was a veteran of Civil War. Her mother has died while giving birth to the sixth child and left her dad to be a widower. The father, without any hesitation, went to raise these 6 children by himself in Washington.
This incident inspired Sonora to appreciate her dad for all the efforts and love he had put as a single father to raise the kids. Initially, she suggested June 5th, but, due to some misunderstanding and bad planning, it got postponed to 3rd Sunday of June.
However, one thing is for sure that our love for father is universal and there is no other way to admit it. Nevertheless, everyone has their own way to say "Happy Father's Day". Although a method of celebrating Father's Day differs in contemporary times than it was in older times.
Here is some information regarding how fathers are addressed in different countries:
Japan: Oto-san, To-san, Oto-chan, Oyachi, Papa, To-chan
Here, Oyaji is believed to be a most informal way for referring father as it translates into 'old man'. Parents are accepted at the top of the family hierarchy and thus, it is better to call father with the name 'oto-san' which presents utmost respect. The word Papa is an affectionate and friendly term.
Singapore: Papa, Daddy, Pa, Appa (Tamil language), Bapa (Malay language)
In this country, most families treat father with a satisfying meal at some hotel or restaurant on this special day.
Australia: Father, Papa, Pa, Daddy, Dad
The country celebrates father's day on the first Sunday of September. Not just the Australia, New Zealand, Fiji, and Papua New Guinea also celebrate this day on the first Sunday of spring.
Philippines: Itay, Dad, 'Tay, Papa, Tatay, Pa, Pops, Daddy, Dadi
In the Philippines, fathers are addressed as "haligi ng tahanan" that literally means "the pillar of the home" that offers strength and support to the family.
Italy: Pà, Papa, Babbo (in some regions like Tuscany)
Italy celebrates the day on 19th March. Mostly influenced by Christianity, this nation celebrates 'Festa del Papà' on the special feast day of Saint Joseph who is the foster father of Jesus Christ.
Here, kids wish their father "Bonne Fête, Papa" and gift them a tiny token of love and appreciation like a tie or a handkerchief.
Just like Italy, this nation also celebrates Father's Day on St. Joseph's day i.e. on 19th March. As it is said in Spanish "El Día del Padre" is celebrated on the feast day of St. Joseph like many European countries.
Germany: Vati, Papa, Papi
Father's Day is celebrated on 25th May, Ascension Day which comes after 39 days of Easter. The Day is also popular as Männertag (Men's day) in Germany. It is well-marked with beers, hand-pulled wagons, and drinking all day long.
These are some of the renowned countries that celebrate Father's Day on other days rather than 3rd Sunday of the June. When it comes to surprising or giving a gift to your dad, it does not have to be a top brand or something expensive always. You can do whatever your Father loves to do. You can go with him for an outing, adventure or an experience he has always wanted to have.
When it comes to buying a gift, there are numerous small and affordable gifts you can buy with the help of discount codes or coupons. Not just that, you can get your dad a service too if he is the handy-man when something needs to be repaired. When he gets something that he loves to use, he would be happier than ever before. So, say thanks and make your dad feel special on this Father's Day.

Father's Day infographic via Couponobox.com
Updated on