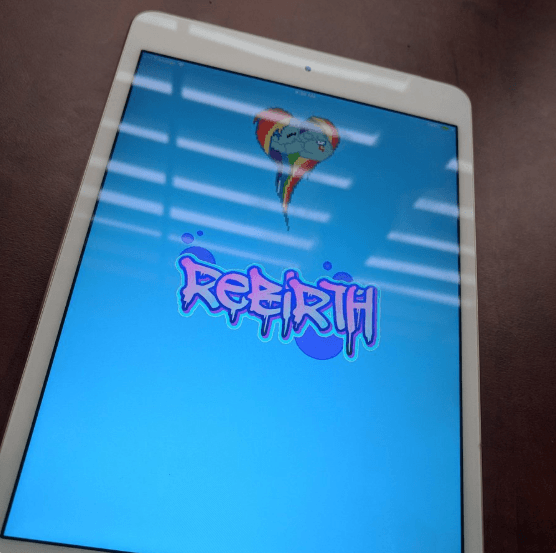 There has been a lot of activity in the jailbreak community over the last few weeks. Developer Abraham Masri has released the Houdini semi-jailbreak tool for iOS 11.3.1. Project Zero developer Ian Beer has made his 'tfpo' exploit public. And CoolStar's upcoming iOS 11.3.1 jailbreak will be based on Beer's 'tfpo' exploit. Now another developer going by the name Hacker Fantastic has released the Rebirth tool for devices running iOS 11.3.1.
The Rebirth tool is not for the general public
Remember that this tool is not a public-facing iOS 11.3.1 jailbreak to liberate your devices. It's for security research professionals, developers and others interested in gaining root access to iOS devices for investigation and security purposes. The Rebirth tool is unlikely to be released to the public for jailbreaking.
rebirth – iOS 11.3-11.3.1 universal device support, root shell on port 31337 & web port 80, selfsign the IPA file from here: https://t.co/Hkfa2doPbZ (ongoing tool development) pic.twitter.com/erftbBMO2f

Qualivian Investment Partners July 2022 Performance Update

Qualivian Investment Partners performance update for the month ended July 31, 2022. Q2 2022 hedge fund letters, conferences and more Dear Friends of the Fund, Please find our July 2022 performance report below for your review. Qualivian reached its four year track record in December 2021.  We are actively weighing investment proposals. Starting in November Read More

— Hacker Fantastic (@hackerfantastic) June 14, 2018
Hacker Fantastic claims the Rebirth tool supports 22 different iPhones, iPads, and iPods running iOS 11.3 and 11.3.1. It also gives security research professionals the ability to SSH into iOS devices remotely. You can download the Rebirth tool's IPA file directly from this link. It is free of charge.
After downloading the IPA file, you'll have to sideload it to your iOS device using the Cydia Impactor tool. Sideloading it is pretty straightforward. First, you have to download the Cydia Impactor tool from here on your Mac or PC. Now connect your iOS device to the Mac or PC via a USB cable, launch the Cydia Impactor, and then select the connected iOS device from the drop-down. Next, drag and drop the Rebirth tool's IPA file onto the Cydia Impactor.
It then requires your Apple Developer ID to sign the app for sideloading. Enter the details and follow the on-screen instructions. Cydia Impactor will sign the IPA and sideload it and you'll see the app's icon on the Home screen. Now you have to Trust the certificate by going to Settings > General > Profile & Device Management and then tap on the profile that you just installed.
CoolStar will soon release the iOS 11.3.1 jailbreak to the public
For people interested in liberating their iOS devices, developer CoolStar is expected to release their updated Electra tool sometime soon. CoolStar has already demonstrated their iOS 11.3.1 jailbreak that will work with devices running iOS 11.2 to 11.3.1, including the iPhone X. The tool is still 'buggy' in its current form, and the developer will iron out the issues before releasing it to the public.
CoolStar has added that the Electra tool will not require an Apple Developer account that costs $99 per year. It will even support devices with 16GB storage. The developer is trying to make the Electra tool more compact for the sake of 16GB devices. CoolStar hasn't given a specific release timeline, but we expect it to arrive in the next few weeks.
Meanwhile, Project Zero developer Ian Beer has shared a new kernel VFS exploit called 'empty_list' that could form the backbone of further activity in the jailbreak community. Developers such as Jonathan Levin and Geosnow are already taking advantage of the 'empty_list' exploit. Geosnow has ported their Osiris jailbreak to make it work on iOS 11.2.x to iOS 11.3.x devices.
empty_list, a proof-of-concept exploit for the getvolattrlist iOS 11.3.1 kernel bug: https://t.co/RIRYgy2cmE Please read the README.

— Ian Beer (@i41nbeer) June 13, 2018
DONE! Got Osiris #Jailbreak on iOS 11.2.x/11.3.x to work with the new vfs exploit (no developer account) by @i41nbeer and unleashed the power of #QiLin ! pic.twitter.com/rZOdae8yua

— GeoSn0w (@FCE365) June 13, 2018
Security researcher Richard Zhu has also demonstrated his iOS 11.4 jailbreak. Apple released the iOS 11.4 to the public earlier this month with new features such as Messages in iCloud, AirPlay 2, and HomePod stereo support. Zhu shared a video showing the Cydia app on an iPhone 7 running iOS 11.4. The video also shows him launching the Mobile Terminal app. However, Richard Zhu is unlikely to release his jailbreak to the public.
https://twitter.com/RZ_fluorescence/status/1006675930297896963
Updated on