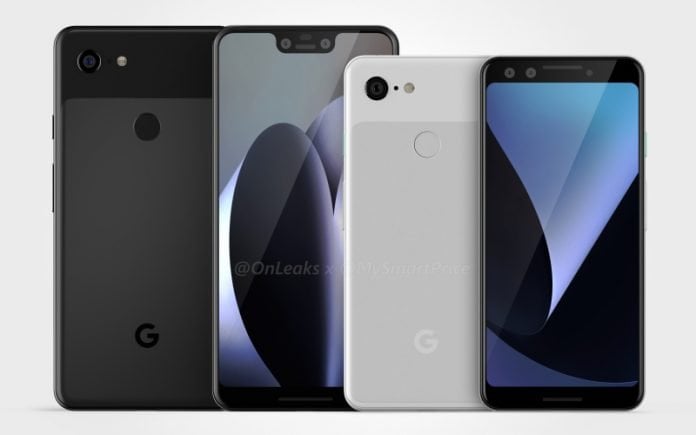 Although the Pixel 2 and Pixel 2 XL were generally considered successes, they definitely had their share of issues that detracted from an otherwise-excellent phone. Many are looking forward to what phone is coming next, and recently released Google Pixel 3 XL renders might give us an idea.

The Next Google Generation
Google, while being responsible for developing the Android operating system for quite some time at this point, has only recently made their foray into the hardware arena with the release of the Google Pixel.
The original Pixel, while not without its issues, was generally well-received and marked an excellent start for Google in the luxury flagship arena. The Pixel 2 has improved upon the Pixel in almost every way, but some bugs continue to plague the hardward to this day that, unfortunately, make it seem a little less refined than competitors iPhone X and Samsung's Galaxy flagships.
How Value Investors Can Win With Tech And "Fallen" Growth Stocks
Many value investors have given up on their strategy over the last 15 years amid concerns that value investing no longer worked. However, some made small adjustments to their strategy but remained value investors to the core. Now all of the value investors who held fast to their investment philosophy are being rewarded as value Read More
Considering that we're only two generations into their smartphone releases at this point, some missteps are to be expected, but with the Google Pixel 3 the company really has to knock it out of the park.
According to some recently leaked Google PIxel 3 XL renders, however, it's seeming as if the company might have something exciting up their sleeves.
Google Pixel 3 XL Renders
These leaks come courtesy of @Onleaks, a leaker with a track record of pretty accurate renders. It's important to note that these CAD-based renders are an artist's imagining of what the phone might look like rather than official Google Pixel 3 XL renders, but it's the best we have to go off of at this point and it's looking increasingly plausible that a lot of these design aspects and features could make it into the real device.
Here comes your very first look at the Google #PIXEL3 + a fresh new look at the #PIXEL3XL! (360° videos + gorgeous 5K renders + dimensions (as usual, based upon factory CADs)), on behalf of @mysmartprice -> https://t.co/tnW2qMmgRG pic.twitter.com/q6fasFiVP6

— Steve H.McFly (@OnLeaks) June 27, 2018
Overall, the Google Pixel 3 XL renders show a high-end flagship that is a very similar to the Pixel 2 XL – at least from the back. When you flip the phone over to its front, however, things are shaken up quite a bit.
This render shows a notch front-and-center, which has been reported on multiple times in the past. There has been conflicting information as to whether Google will actually include the divisive design element, and many felt that the theory might have been debunked after Android P instruction images were leaked that showed a phone sans-notch, but there is also evidence that it might be included as well.
Inside this notch are two front-facing cameras as well as the usual sensors you'd find in a smartphone. It doesn't appear we'll see any sort of FaceID technology, but it may have a screen size of 6.2-inches which would suggest a taller 19:9 aspect ratio.
The Google Pixel 3 XL renders also seem to show the SIM card slot being moved to the bottom of the device alongside the USB-C port, and the button layout on the left side is unchanged – featuring power and volume controls right where we'd expect them. These renders do, however, hint at the potential return of the colored power button.
We'll have to wait until we get closer to a full release of the Google Pixel 3 XL to find out whether these renders are correct or if they're completely off base, and we expect that the phone will launch in early October – just like the original Pixel and Pixel 2.
Take a look at some of the renderings included below, as well as a video that gives a more comprehensive look at this artist's imagining of the upcoming Google Pixel 3 XL
https://www.youtube.com/watch?v=f_W_ypCIsDc
Updated on