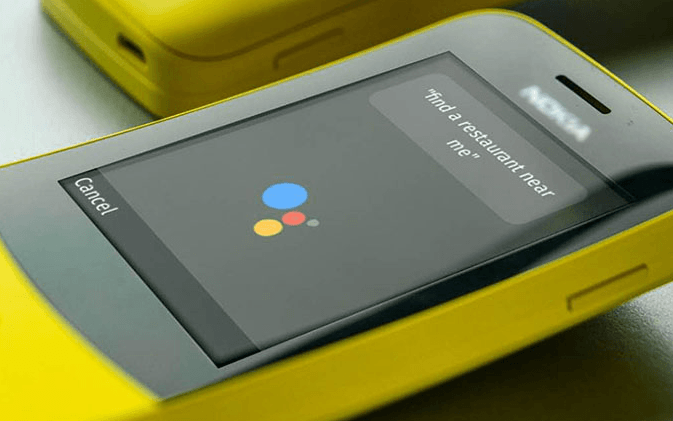 Android is the biggest mobile operating system on the planet, but Google, it seems, is not satisfied with this. Probably, this is why the search giant made a significant investment in KaiOS Technologies, the company developing an OS for advanced feature phones.
KaiOS – what is it?
Google has invested about $20 million in KaiOS, which is a forked-version of Mozilla's Firefox OS and aims to bring smartphone-like smartness in the feature phones. Apart from the investment, the search giant has also promised to bring Google Search, Google Maps, YouTube and Google Assistant on the KaiOS.
"This funding will help us fast-track development and global deployment of KaiOS-enabled smart feature phones, allowing us to connect the vast population that still cannot access the Internet, especially in emerging markets," CEO of KaiOS Technologies, Sebastien Codeville, said in a statement.
Qualivian Investment Partners July 2022 Performance Update
Qualivian Investment Partners performance update for the month ended July 31, 2022. Q2 2022 hedge fund letters, conferences and more Dear Friends of the Fund, Please find our July 2022 performance report below for your review. Qualivian reached its four year track record in December 2021.  We are actively weighing investment proposals. Starting in November Read More
The KaiOS was initially released in 2017, and it already powers about 40 million devices. The web-based operating system, which consumes very little memory, focuses on feature phones and IoT gadgets. The OS already supports features such as apps, GPS, 4G/LTE, and Wi-Fi. Earlier this year, the OS also added apps for Twitter and Facebook.
In February, HMD Global promised to bring Google apps on Nokia 8110 4G, which is based on KaiOS. However, the update has still not been made available. The KaiOS is also powering the Reliance Jio Phone, which dominated the global feature phone market in the first-quarter of 2018, according to Counterpoint Research. Reliance Jio is better known as a telco that disrupted the Indian market with affordable 4G data packages.
Apart from Jio and HMD Global, KaiOS also works with TCL and carriers such as Sprint, AT&T, and T-Mobile. Though the company has its headquarters in Hong Kong, it has offices around the world, including San Diego, Taipei, Shanghai, Paris and Bengaluru.
Why is Google interested in feature phones?
A question that naturally arises is why Google is investing in an OS when it already has Android, and is working on Android Go? Well, the answer is pretty simple – to expand the scope of its services. The growing market size of feature phones might have attracted Google.
Feature phones have a 2-3 inch screen and T9 dial pad. In 2017, the feature phone market grew by 24 million to 164 million, according to IDC. In India, where feature phones are still a popular category, KaiOS-powered devices overtook Apple iOS to become the second-most popular devices after Android handsets.
Google already enjoys an enviable position in the smartphone market, and with investments like this, it wants to make sure that it has an edge in other related markets as well. "We want to ensure that Google apps and services are available to everyone, whether they are using desktops, smartphones, or feature phones," said Anjali Joshi, vice president of Google's Next Billion Users program.
Last year, Google already parented with Reliance Jio in India to offer Google Assistant on the Jio Phone. The specifications of the Jio Phone are a 2.4-inch display, Qualcomm 205 platform, 4GB of storage (expandable via microSD card), 512MB of RAM and a 2000mAh battery. KaiOS also believes that support for voice assistant on feature phones is a revolutionary move as it would help overcome the limitations of a keypad.
So, Google's involvement with feature phones might be seen as a way of introducing its services to the users, who later would switch to the smartphones. And, even if they stay in the feature phone category, the search giant will continue to hold them as the category evolves and gets smarter.
Google's Next Billion Users unit
Talking of Google's Next Billion Users unit, it works on making available and customizing Google services to the new internet users in the developing world. The unit has already come up with specialized apps like Tez and Files Go, along with the launch of new services such as a neighborhoods app and public WiFi program.
Further, the search giant is also adding a new feature that would allow users to access web services without a constant internet connection. The feature will be made available via a Chrome update to the users in India and several other countries such as Nigeria, Indonesia and Brazil. The company also introduced a dedicated data saving app called Datally, which gives users full control over the data usage in the phone.
Updated on