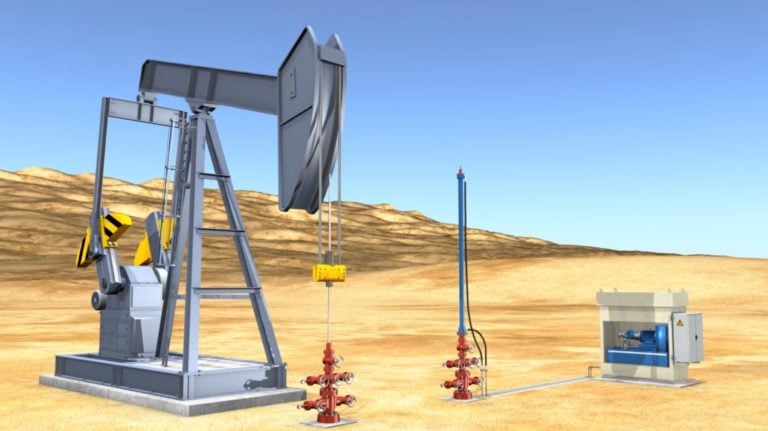 Kayrros reported this week a build in global crude inventories outside the US, while EIA reported a draw in US commercial crude oil inventories.

Overall this represents a small total draw this week for global crude storage, following a large build last week, and a substantial build from early April to end of May.
The build in Asia-Pacific was driven by India and Japan. Crude stocks in Japan started to build in April in line with their seasonal behavior, and are expected to do so until August.
[REITs]
Q1 hedge fund letters, conference, scoops etc, Also read Lear Capital: Financial Products You Should Avoid?
Crude time spreads stabilized this week, as did global crude inventories. Watching inventories in the coming weeks will be key.

The Brent 6m vs 1m time spread was relatively unchanged on the week, as their slight widening was offset on Friday with the large drop in Brent flat price.
Kayrros will be watching the movement in global crude inventories closely in the coming weeks, as a continuation of the recent builds would be a sign of market looseness, particularly going into Q3, and this would impact Brent time spreads. On the other hand, a move to a regime of small draws would signal a return to "normal".

Crude inventories in Cushing measured by Kayrros rebounded this week after trending down since the beginning of May, in line with data reported by EIA.

EIA reported a draw in Cushing this week in line with a previous Kayrros measurement.
Kayrros measured a build in Cushing inventories on Wednesday, June 13.

Kayrros satellite surveillance showed signs of normalization of production in Iran this week.

Kayrros measurements had previously detected increases in the Activity Index, reflecting the level of activity on the ground in Iranian oil fields between January and April. This increase materialized in higher Iranian exports, which reached a 14-month high in April.
The Activity Index dropped in May and June, highlighting a return to normal production.
For further insight please see the story published June 14 "Iranian Crude Oil Production Returns to Q3-2017 Levels After Recent Increases"

Both floating and land storage increased in Venezuela this week, having been building since May 14 in line with the congestion causing a backlog of exports from Puerto Jose. However, the size of the builds observed does not match the reported size of the backlog, hinting at another drop in production.

Land storage in Venezuela is up this week, and up since May 14.
10-day idle floating storage in Venezuela is up on the week, and up since May 14.
Below is a recap of publications by Kayrros for the week ending June 15:
Crypto Hedge Fund Three Arrows Blows Up, Others Could Follow
A few years ago, crypto hedge funds were all the rage. As cryptocurrencies rose in value, hundreds of hedge funds specializing in digital assets launched to try and capitalize on investor demand. Some of these funds recorded double-digit gains in 2020 and 2021 as cryptocurrencies surged in value. However, this year, cryptocurrencies have been under Read More
1. 10-day floating inventories drew despite significant builds in China and the Middle East Gulf – 30-day global inventories built due to Venezuela and Singapore & Strait of Malacca
The 10-day floating inventories decreased between June 4 and June 11, due to significant draws in West & Southern Africa and the US Gulf where inventories decreased by more than 26% week-on-week.
The Middle East Gulf and China provided offsetting 10-day builds, resulting in inventories increasing week-on-week.
Inventories in Venezuela also increased on the 10-day period and more significantly for the 30-day idle period.
The 30-day floating inventories increased, driven by builds in Venezuela and Singapore & Strait of Malacca. In China, 30-day floating inventories cleared and reduced to zero.
2. Iranian crude oil production returned to Q3-2017 levels after recent increases
With the U.S. out of the Joint Comprehensive Plan of Action (JCPOA) and international sanctions back on the table,  Iran's Activity Index and exports dropped in May while onshore stocks remained flat.
The AI dropped in May for several major fields including the 200 kb/d Abouzar field (formerly known as Ardeehir), the 560 kb/d Gachsaran field, and the 1.2 MMb/d South Pars field.
Exports dropped in May, driven by lower exports to South Korea and Turkey.
3. Global disruptions measured by Kayrros decreased this week with weather disturbance in the Gulf of Mexico not seen as a threat
Disruptions in Algeria decreased this week, Kayrros detected.
Production disruption in Libya has increased since last week.
 No major disruptions were observed in Non-Opec countries this week.

The chance of a tropical storm developing in the Gulf of Mexico remains low despite the weather disturbance in the southern part of the Gulf. This is not currently expected to affect oil supply in the area.
Via Kayrros
Updated on