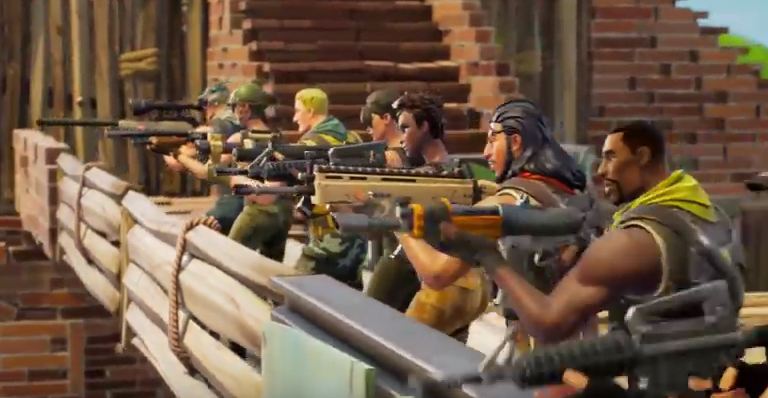 In less than a year of its release, Fortnite has become one of the most successful games ever. The title is free to play and accessible on all major platforms. Epic Games had announced in March that it would branch out its blockbuster battle royale game to mobile platforms. The iOS version of Fortnite is already available for download. However, Android users are desperately waiting for more details on the Fortnite Android release date.
Epic Games had released Fortnite on iOS as part of an invite-only event. You would sign up to get the invite code from Epic Games itself, and then you could pass on the invite to three of your friends. The game is now free to download on iOS as long as you have compatible devices. The Android release is expected to happen in a similar way.
Fortnite Android release date: It's coming this summer
Epic Games has assured fans that the Android version would offer "the same 100-player game you know from PlayStation 4, Xbox One, PC, and Mac." It means Android users will have access to the same map, same gameplay and content, and the same weekly updates.
David Abrams Explains How To Value Stocks
Continued from part one... Q1 hedge fund letters, conference, scoops etc Abrams and his team want to understand the fundamental economics of every opportunity because, "It is easy to tell what has been, and it is easy to tell what is today, but the biggest deal for the investor is to . . . SORRY! Read More
The developer has indicated that the Fortnite Android release date would happen in the next few months. Epic Games is "targeting this summer for the release." It means they have until late September to get everything right and release the game on Android devices. There will likely be a mobile beta, and you'll be able to sign up for the invite. Considering how massive the global Android user base is, a mobile beta is necessary.
Android users do not spend as much as iOS users on apps and games, but there are nearly two billion active Android devices on the planet. Epic Games cannot ignore such as huge potential user base.
Epic Games has told fans that Fortnite for Android would allow players to use the same Epic account on both mobile and console. It means Android users will be able to switch over from the console to mobile.
Beware of the Fortnite-related scams
We know that the Fortnite Android release date is still some time away. But there are tons of websites, apps, and YouTube videos promising something Fortnite-related to gamers. They are phishing scams that should be avoided at all costs. The scammers have sensed a high interest in Fortnite, and are trying to take full advantage of that ahead of its release. Some malicious apps even try to fool you into believing that they are the official version of the blockbuster game on Android.
Newsweek points out that many fake YouTube tutorials show you how to download Fortnite on your Android device. Some of these videos have received millions of views. They direct you to a malicious app or website before promising access to the battle royale title. Worse, the malicious apps and websites look like Fortnite's official login page. They could ask you to download some app and then access your data such as identity, location, and others.
On Tuesday, Epic Games and Nintendo announced at E3 that the battle royale game was now available on the Nintendo Switch console. Switch owners can play Fortnite right now. It is free to play for all via Nintendo eShop. Now Android is the only major platform where Fortnite isn't available.
Epic Games also revealed in a blog post that Fortnite has garnered more than 125 million registered players since its launch in July 2017. That's a significant increase from January, when it had been downloaded 45 million times. The battle royale mode wasn't introduced until September last year.