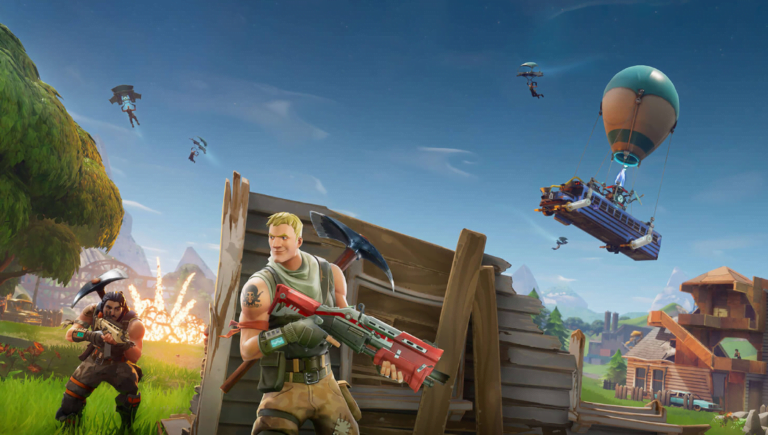 Reports of a fake Fortnite Android app are popping up ahead of the game's release later this year.
Fortnite
Fortnite is one of the most widespread and popular gaming phenomena of all time, and there are millions and millions of players taking hours of time out of their day in order to battle it out for the top spot in the battle royale arena.
Combining beautiful and whimsical stylized graphics with fun shooter combat and a unique building mechanic has made the game a smash hit, and the iOS version of the game alone continues to top the App store downloads with millions of dollars in revenue – let alone the profits Epic games is seeing from the title on PlayStation 4, PC, Xbox One and now Nintendo Switch.
Exclusive: Third Point Expands Private Equity Business With New $300 Million Fund
Dan Loeb's Third Point recently completed the first close for TPVC, its new dedicated private growth-stage fund. The $300 million fund is part of Third Point's private investing strategy. At the end of February, Third Point managed $16.5 billion overall for clients around the world. New talent According to an investor update dated March 5th Read More
But the lack of a Fortnite Android app has left a large market without access to the title, and some malicious developers are taking advantage of the hype by releasing fake versions in hopes that users will download the "game" in order to secure profits.
Fake Fortnite Android App
It's important to note that the fake Fortnite Android app is not available through the Google Play Store, so you likely won't find any sort of illegitimate links on that service at this point. However, Android does allow the installation of applications through an APK file. These developers are looking to convince people to install a Fake Fortnite app by posting YouTube videos or Google listings and have seen some pretty great success thus far.
The good news is that the main fake app doesn't seem to be costing users any money themselves, but that doesn't mean that the developers aren't making money through other means.
The app looks normal initially and includes an icon stolen from iOS and even the loading screen you see on the main version. But after that initial loading screen, you start to see different pages that definitely look a little bit fishy.
A page says that users need to download new updates, and pressing that button takes users to a loading and login screen that was, once again, stolen from the official version of the app.
Once users log into this fake login page, they are prompted for "mobile verification," and are taken to a login page where they have to prove that they are not a bot.
The verification page makes people download an entirely separate app, and his download is how the developers make their money. These shady apps reward users when they recruit more users, and by using a fake Fortnite Android app to trick people into downloads they are likely seeing great financial rewards.
Malwarebytes' Nathan Collier chimed in on the issue in a blog post, saying that "Every time there is a craze around a new video game release, consequently we see malware authors jumping into the game…Often, it is an attack against our good senses – they capitalize on that little itch that screams 'I want it now!'"
"We suggest listening to that other inner voice that warns, 'This seems to good to be true,' in order to avoid getting malware. Our advice: be patient. If you wait for the official release by Epic Games in the Google Play Store this summer, you won't have to spend the ensuing months cleaning malware off your Android."