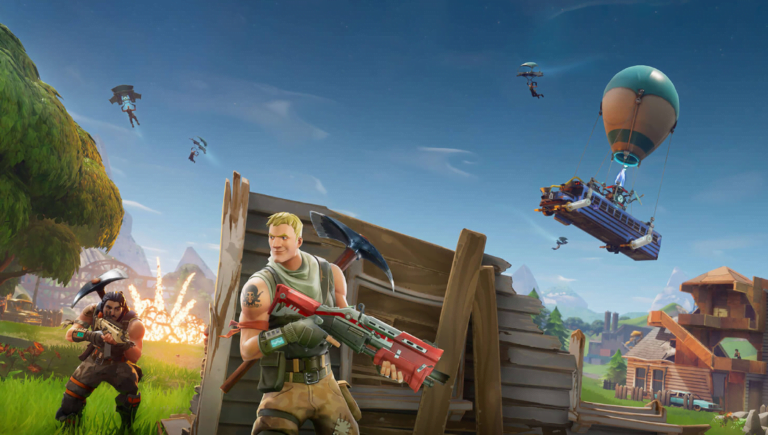 Reports of a fake Fortnite Android app are popping up ahead of the game's release later this year.
Fortnite
Fortnite is one of the most widespread and popular gaming phenomena of all time, and there are millions and millions of players taking hours of time out of their day in order to battle it out for the top spot in the battle royale arena.
Combining beautiful and whimsical stylized graphics with fun shooter combat and a unique building mechanic has made the game a smash hit, and the iOS version of the game alone continues to top the App store downloads with millions of dollars in revenue – let alone the profits Epic games is seeing from the title on PlayStation 4, PC, Xbox One and now Nintendo Switch.
What Investors Need To Know When Choosing A Private Equity Manager
It's no secret that this year has been a volatile one for the markets. The S&P 500 is down 18% year to date, while the Nasdaq Composite is off by 27% year to date. Meanwhile, the VIX, a key measure of volatility, is up 49% year to date at 24.72. However, it has spiked as Read More
But the lack of a Fortnite Android app has left a large market without access to the title, and some malicious developers are taking advantage of the hype by releasing fake versions in hopes that users will download the "game" in order to secure profits.
Fake Fortnite Android App
It's important to note that the fake Fortnite Android app is not available through the Google Play Store, so you likely won't find any sort of illegitimate links on that service at this point. However, Android does allow the installation of applications through an APK file. These developers are looking to convince people to install a Fake Fortnite app by posting YouTube videos or Google listings and have seen some pretty great success thus far.
The good news is that the main fake app doesn't seem to be costing users any money themselves, but that doesn't mea