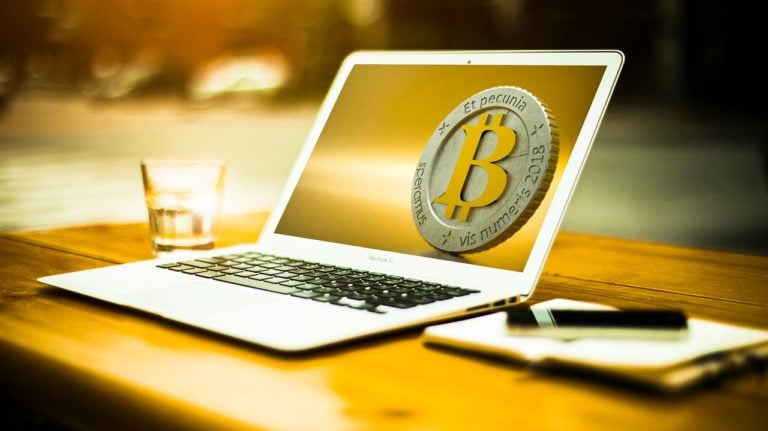 This week we see the EU Blockathon taking place, an event hosted by the European Union to explore how blockchain technology can actually make a difference and lead to a better society. This is only one of the numerous examples of how Europe is pushing the boundaries of what is possible with this new technology.
Q1 hedge fund letters, conference, scoops etc, Also read Lear Capital: Financial Products You Should Avoid?
In the past few months in Europe we have seen:
Dan Sundheim Founder Of D1 At Sohn 2021 On His Favorite Stock
At this year's Sohn Investment Conference, Dan Sundheim, the founder and CIO of D1 Capital Partners, spoke with John Collison, the co-founder of Stripe. Q1 2021 hedge fund letters, conferences and more D1 manages $20 billion. Of this, $10 billion is invested in fast-growing private businesses such as Stripe. Stripe is currently valued at around Read More
Ireland's Prime Minister recently said 'there is no better place to discuss issues like cybersecurity, blockchain, cryptocurrencies, AI, regulation, and future fintech than here in Ireland'
Manuel Martin, Co-founder and Senior Project Leader and Blockchain Expert at Orvium, an open source platform for managing scholarly publications' lifecycles, said:
"The current level of Blockchain innovation occurring within Europe is quite outstanding. The European Blockchain Partnership signed this year by 23 countries is a good example for the rest of the world on how to effectively collaborate in beginning to define a framework for the launch of blockchain applications for the benefit of both the public and private sectors. Through continued cooperation, Europe may successfully position itself as a leader in new decentralised digital era, one that is only around the corner. The good news here is that the building blocks are already in place, and that the European public institutions are already moving in the right direction. For example, governments in the likes of Gibraltar and Estonia are have adopted crypto-friendly positions to effectively capitalise upon blockchain's digital disruption, attracting many revolutionary projects and companies to the jurisdictions. If this trend is followed by the rest of the European Union, Silicon Valley will be dethroned by European tech hubs soon. However, for this to become a reality, additional efforts are required in establishing a clear legal framework to facilitate entrepreneurship in the blockchain sector."
Nick Cowan, CEO of the Gibraltar Blockchain Exchange (GBX), said:
"The use cases for blockchain are evident, and span across many sectors and industries. As adoption of the technology increases we will see more systems being put in place to enable its continued development, and to ensure it is properly regulated, both in the private and public sector. We have already seen a number of smaller European jurisdictions develop regulation around ICOs and DLT, such as Gibraltar, Liechtenstein, Malta and Switzerland. By the European Union continuing to take a proactive and innovation-friendly approach, we can help further position Europe as a leader in the technology sector."
Jacob Kowalewski, Marketing Manager and Lisk Academy Lead at Lisk, the blockchain applications platform which allows users to code and build in JavaScript, says:
"To date, Europe has been a leader in the adoption of blockchain technology and cryptocurrencies. The continent is home to major crypto hubs, such as Zug, Switzerland, which is home to the Lisk Foundation and was among the first of places in the world to embrace cryptocurrencies as part of its economic system. Other European cities, such as Berlin, are home to many prominent blockchain projects and are driving progress throughout the sector. In fact, Europe as a whole continues to exemplify how to progressively approach this exciting technology without stifling innovation.
The differences between Europe and the rest of the world lies predominantly in the size of its talent pool; the high quality of life enjoyed by employees; and its progressive regulation surrounding new technologies. Even traditionally more conservative countries seem eager to embrace blockchain technology. The approach to blockchain across Europe is one of curious optimism as opposed to angst and cynicism. It can be argued that Europe, alongside Asia, are emerging as the key contenders in leading the global blockchain revolution.
For this trend to continue, EU policy makers must be educated on blockchain technology. Making sure this is the case is one of the foremost goals of the Lisk Academy. Secondly, they must encourage EU citizens to do the same, especially the younger generations, through educational initiatives. Ensuring the the youth understand the technology is the first real step to its adoption and will lead to the type of creative explorations and experimentation with blockchain that will lead to truly exciting innovation.
The EU is on the right track in helping the world embrace blockchain technology, but we all still have some way to go."
Heinrich Zetlmayer, General Partner at Blockchain Valley Ventures (BVV), an accelerator and venture firm incubating, developing and investing in blockchain-enabled businesses said:
"The EU has historically been a centre of digital innovation. While the United States is home to many large companies, Europe has been home to important digital startups historically and is extremely innovative. Blockchain and ICOs provide an enormous opportunity for Europe to foster new innovation. This innovation will flourish as a result of reasonable financial legislation within the EU, compounding the benefits accrued by ICOs bringing new financing mechanisms to the market. The EU must therefore embrace blockchain, adopting appropriate regulation for the industry to thrive. The formation of industry best practices is crucial both within and between countries."
Risto Karjalainen, COO of Streamr, the blockchain-backed data platform based in Zug, said:
"There's an enthusiastic and technologically savvy generation of innovators in Europe, and a surprising amount of blockchain understanding. This is evidenced by growing blockchain communities with meetups, events, and conferences taking place in London, Berlin, Amsterdam, and many other cities. When you combine this with the presence of many small and large hightech companies in different industry verticals, there's genuine potential to develop real business cases which make use of the blockchain technology.
There's a genuinely innovative mindset in the corporate space in Europe, an openness to explore new technology like the blockchain, and find new and even disruptive business models. From our own experience, we know that many large companies have dedicated innovation teams which bring together startups with the business side, and many real pilots and proofs of concept are taking place.
What would be really helpful would be greater regulatory clarity on the role of different tokens underlying the blockchain technology. The uncertainty and sometimes outright resistance on part of the regulators and tax authorities to anything having to do with crypto risks slowing down and extinguishing true innovation. All the serious innovators acknowledge the need for clarity and for preventing fraud, but a balance which allows the emergence of true innovation is critical."
Nicolas Gilot, Co-CEO of Ultra, a first-class PC game publishing platform and marketplace, said:
"Historically, Europe has always competed with the US, with locations such as Silicon Valley having paved the way for the emergence of disruptive technologies. Now all that is changing with the revolutionary technology that is blockchain allowing Europe to take the lead.
Europe is home to some of the best universities in the world and while the top talents used to move to the Bay Area to ply their trade, they are now choosing to stay in Europe as governments increasingly support high-tech initiatives and startups.
Initiatives such as the European Blockchain Partnership, signed by 23 countries in the EU, are really important. Europe was built to unify countries with one shared economy, and the decentralisation of information and ownership are key components for its future.
As a Belgian, I'm glad to see more tech initiatives in Brussels. When I originally started building companies, there was a massive gap between startups and big corporates. Today, that gap is being filled, with the EU attracting an increasing amount of investors and venture capitalists. Estonia, where Ultra is incorporated, is already one of the leading countries in Europe in terms of digitalisation and blockchain adoption, and being a part of the EU is extremely important to us in terms of establishing our credibility."
Gabriele Giancola, Co-founder and CEO of blockchain-powered loyalty ecosystem qiibee, said:
"With qiibee located in the heart of the Crypto Valley in Zug, Switzerland, which is also the birthplace of Ethereum, we have seen first-hand the benefits of having a base in Europe.
The EU is really pushing to harness blockchain technology through different initiatives and projects, and it is an exciting time to be involved in such a fast-paced and rapidly evolving industry. The launch of the EU Blockchain Observatory and Forum, for example, will facilitate continued cooperation between member states in the blockchain space, as well as advance the case for blockchain education and skills development in the EU.
Strong participation from government and regulatory bodies including the fintech ecosystem, the existence of innovation centres and knowledge hubs, as well as Switzerland's tax-friendly reputation has allowed us to be the leading hub for blockchain innovation in Europe.
It is precisely for these reasons that it is easy to see why blockchain and crypto startups choose Switzerland, and indeed other European countries, to call home."
Fernando Gutierrez, Chief Marketing Officer at Dash, the top digital currency for payments, said:
"The European Union has had some success stories in the blockchain space, but not as many as it should considering the population size and economic power. The main reason for this corresponds with what is happening in tech in general: hostile, slow, and fragmented regulatory framework for small, high-growth businesses. Multiple taxes and labor regimes around the EU, plus limited options for VCs and other private investors, leave the economic activity in the hands of big corporations connected with the EU institutions.
Instead of launching large alliances, working groups, and making well-intentioned declarations, the EU should focus on providing fast, precise, and straightforward rules so the innovators could work on their projects without fear of delays or death-by-paperwork. Switzerland is an excellent example to follow. With a few quick measures that showed support for a nascent industry that was still defining itself, the canton of Zug became Europe's most important blockchain hub - and it is outside of the EU."
Carlos Grenoir, CEO of Olyseum, the blockchain-powered social network for sports idols and fans, said:
"It's important to recognise what Europe is doing in terms of blockchain adoption, as well as incubation and acceleration. The European Union is working tirelessly on the Action Plan for FinTech and is clearly very focused on blockchain technology, with initiatives such as the EU Public Blockchain that will further drive the use of distributed technology across a number of different sectors, industries, and regions. Another large leap forward is the European Blockchain Observatory and Forum, created as a European Parliament pilot project to accelerate blockchain development, the growth of the EU blockchain ecosystem and establish Europe as a global leader in the field. It's encouraging to see Europe taking a proactive stance at the forefront of innovation."
Joseph Thompson, Co-founder and CEO of AID:Tech, the company transforming how governments, NGOs, and Enterprises deliver digital entitlements, said:
"Amidst all the highs and lows around blockchain and its development globally, it's almost easy to miss the progress the Europe has been making. For instance, Estonia has led the way with distributed ledger technology for governance ahead of any other country in the world since 2012. Ireland also recently marked a milestone as a government agency invested in a blockchain start-up for the first time with the level innovation of blockchain innovation happening across Europe reflected in the state-backed initiatives that are being introduced.
The European single market plays a crucial role as players within the EU adhere to the same rules, meaning solutions in one country can be applied in another and enter the market at an advanced rate. As we have regional bodies calling for member nations to embrace blockchain technology, this no doubt acts as words of encouragement, if not catalysts, for the development of innovation in the European market. As the EU's regulatory position is clarified and hopefully promotes innovation rather than hinders it, then no doubt more ventures will accelerate knowing that they are operating in a clear and favourable environment.
There is a clear increase of attention being paid to blockchain, specifically from corporate organisations and large actors such as the EU, as well as from investors. However, the lay person still lacks confidence or understanding of its relevance. As industries and public bodies begin to better understand the technology and its potential impact - not necessarily 'how it works' but 'what it can do for you', no doubt that will accelerate the growth."