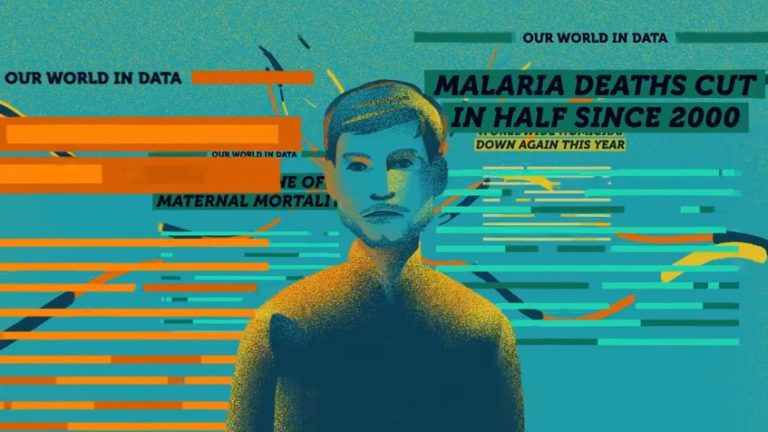 Dr. Max Roser shares some basic statistics that describe living conditions currently and the direction of change that we have seen over the past few decades. Knowing the facts on global changes gives you the context for the daily news and allows you to make sense of new information that you learn.
Q1 hedge fund letters, conference, scoops etc, Also read Lear Capital: Financial Products You Should Avoid?
Dr. Max Roser: Our World In Data
Transcript
Consistency is what makes the top 50 best-performing hedge funds so strong
Every month and quarter, multiple reports on average hedge fund returns are released from several sources. However, it can be difficult to sift through the many returns to uncover the most consistent hedge funds. The good news is that Eric Uhlfelder recently released his "2022 Survey of the Top 50 Hedge Funds," which ranks the Read More
If we ask people whether or not the world is making progress the majority of us believes that things are getting worse we are on the edge of our seats secretly waiting for Kalamity one reason why we do not see progress is that we are just unaware of how bad the past was. In the early eighteen hundred forty five percent of all children died before their fifth birthday the life expectancy of the world population in 1950 was 45 years in eighteen hundred ninety percent of people lived in extreme poverty. One thing that looking at our world in data has taught me is that the world is getting better in many ways thanks to improved access to vaccines and health interventions. The number of children dying each year has gone from 45 percent to below 5 percent in 2016. Global life expectancy has increased by 26 years since 1950 and the share of people in extreme poverty has fallen to below 10 percent. Look at the data here. Are very much able to drive positive change but the current state of the world is unacceptable to us to the dying and people continue to live in extreme poverty. Do we just have to accept that. Is that how the world is clearly no progress is possible and we still need much more of improved health wealth and access to education isn't just in saving lives. But these persistent improvements are really changing the living conditions of people around the world. There is no better time in history to be a child under the age of five than today. Fewer people are dying of disease conflict and famine.
More of us are receiving a basic education. And it is possible to end poverty. The best news we never hear is that the world has become a much better place.
Updated on