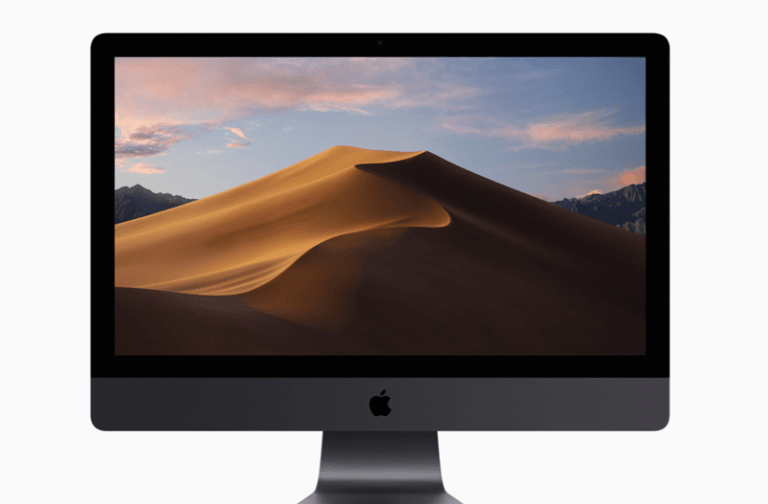 Apple unveiled macOS 10.14 Mojave at the WWDC event on June 4th. The first beta of macOS Mojave is already available to registered developers, and the public beta is expected to start this summer. The final build will be rolled out to the public in the fall. The macOS Mojave brings tons of new features such as desktop versions of many iOS apps, a new Dark Mode, and others. Apple has also included two gorgeous wallpapers in the software that developers can experience right now by installing the first beta on their Macs. Fortunately, you too can download macOS Mojave wallpapers without having to install the beta.
Developers who have installed the pre-release seed of macOS Mojave can get instant access to everything including new features and wallpapers. Non-developer Apple fans have to wait for the public beta to experience the software. But beta builds often suffer from bugs and performance issues, so it makes little sense to install the public beta on your Mac. It doesn't mean you cannot experience a small part of the new software, though.
Download macOS Mojave wallpapers here
You can download macOS wallpapers right now and set them up as background on your Mac running macOS High Sierra. The macOS 10.14 brings three new backdrops from the Mojave desert – Mojave Day for light mode, Mojave Night for the new Dark Mode, and a third dynamic version. The static pictures are going to look gorgeous on your Mac; just give them a try. You can also use them on other devices.
Looking Into the Gaming Industry with VanEck's JP Lee
ValueWalk's Raul Panganiban interviews JP Lee, Product Managers at VanEck, and discusses the video gaming industry. Q4 2020 hedge fund letters, conferences and more The following is a computer generated transcript and may contain some errors. Interview With VanEck's JP Lee ValueWalk's ValueTalks ·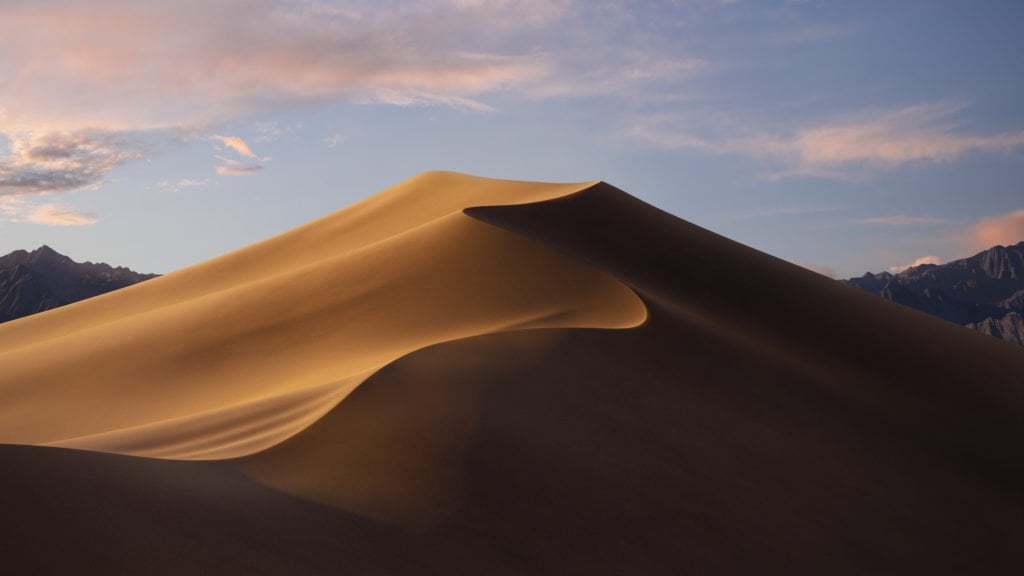 Here's the direct link to download macOS Mojave wallpapers. Unfortunately, you can download only the Day and Night wallpapers, not the dynamic one. The dynamic version is currently available only to developers who have installed the first macOS Mojave beta. Both the static wallpapers are enormous in size, measuring 5120 x 2880p. It means they are good enough for even a 5K display panel without compromising on clarity.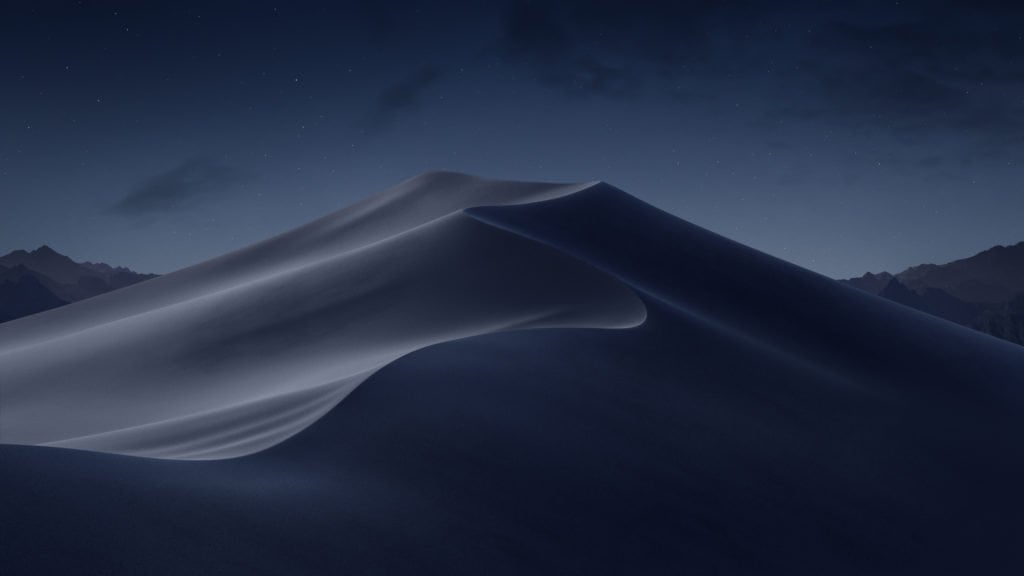 The dynamic version promises to be even better than its siblings. The wallpaper will change automatically based on the local time of the day detected by your Mac. It will require your Mac to be running the macOS Mojave. That's why it is currently available only to developers who have installed the beta version of the platform. The dynamic wallpaper uses data from Location Services to update the background depending on the time of the day. You can see it in action on Apple's website using the slider.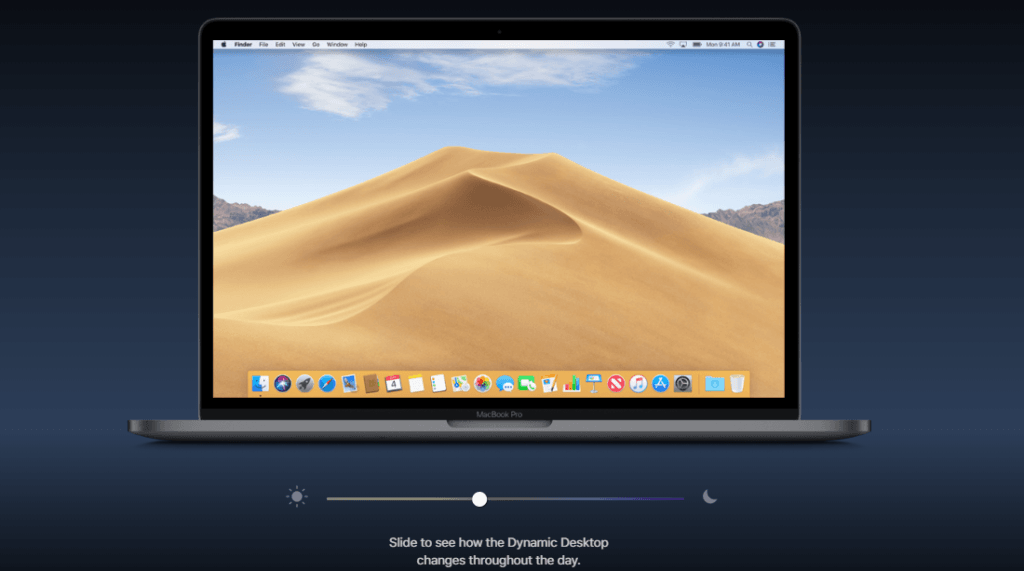 The macOS also has a 'Change Every:' option that allows you to switch between a collection of multiple wallpapers at specific intervals. But 9to5Mac points out that the time intervals are not suitable for day and night switching. Though the static wallpapers are available as JPEG images, the dynamic version uses the new HEIC format.
You can download macOS Mojave wallpapers (unfortunately, just two) right now. But you should expect Apple to release more new backgrounds right before rolling out the final build of the platform. Apple has also unveiled a new wallpaper with iOS 12 beta. Here's the link to download the iOS 12 wallpaper for iPhones and iPads.
What's new in macOS Mojave?
The macOS Mojave brings a stunning new system-wide Dark Mode, a new Stocks app, and a native News app. Apple has also included a new Stacks feature that keeps images, files, and documents grouped together on the desktop. You just have to click on a stack to see whatever is inside. The APFS file system offers support for hard drives and Fusion drives, which means users will be able to switch over to the new solution even if their Mac doesn't have an SSD.
Apple has also added Group FaceTime to macOS Mojave, allowing up to 32 users to join a Group FaceTime chat. There are also new options for capturing screenshots and screen recording. You can choose to record the full screen or a selected part of the screen. The macOS Mojave also has a new Continuity camera that allows you to select a media box in a slideshow presentation and choose to take a picture on your iPhone.
The macOS Mojave will also allow developers to port their iOS apps over to macOS with little change to the code. First-party iOS apps such as Stocks, Home, News, and Voice Memos have also been introduced to macOS. The Home app will allow users to control their smart home appliances via Mac. Safari has also been updated to close social media like and comment sections in an attempt to prevent advertisers from tracking your web usage. Apple has also revamped the Mac App Store with the new software.