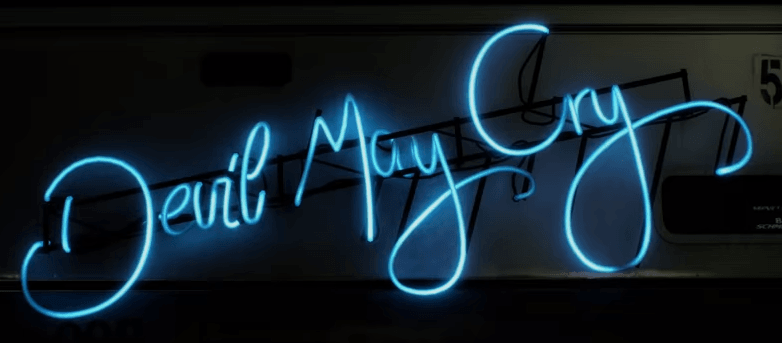 Devil May Cry 5 was unveiled by maker Capcom during the Microsoft E3 conference along with a new trailer for the game. The first game in the series came in 2001 for PlayStation 2. Devil May Cry 4 – released in 2008 – was the last major release in the series. Ninja Theory's DmC – released in 2013 – was an attempted reboot of the franchise that received mixed reactions from the fans.
Devil May Cry 5 – about the game
Capcom's Devil May Cry 5 game would bring back short haired Nero in the leading role. The game is about an epic battle between the demons and protagonists across the Red Grave City. In the fourth installment, Nero lost his arm, a source of his major powers during an incident. In the upcoming game, the hero would be wandering through the Red Grave City for answers, with a new metal arm designed by his new assistant Nico.
Talking about the game at Microsoft E3 stage, Devil May Cry producer, Matt Walker said, "We think we've made something that feels better than any action game we've ever created."
In its official description about the game, Capcom stated that Devil May Cry 5 is a giant time leap with demonic power coming back in action after subsiding for so many years. The demonic invasion begins with the seeds of a "demon tree" taking root in Red Grave City, the description says.
"This hellish incursion attracts the attention of the young demon hunter, Nero, an ally of Dante who now finds himself without his demonic arm, the source of much of his power," Capcom says. "The loss of his demonic arm, the demonic invasion, and Dante's unknown whereabouts. Things must be settled once and for all."
Devil May Cry 5 has been developed with Capcom's in-house proprietary RE engine. The series has been continuously improving the graphics that utilize photorealistic character designs and stunning lighting and environmental effects. The upcoming game will have three playable characters with strikingly different combat play styles as they step out to conquer the city beating down the demons.
The good news is that game director Hideaki Itsuno is back at the helm for Devil May Cry 5 after taking a short break and working on other games. The series has so far sold about 16 million units. Devil May Cry 5 is scheduled for release in spring 2019 on the Xbox One, PlayStation 4 and PC.
Separately, a report from Variety stated that users have learned GMO Internet is behind the private registration of the title. GMO Internet is the same name that was behind the official sites for Resident Evil 7 and Monster Hunter: World. The private domain registration was made in May 2018, and is in line with the rumor that surfaced in June 2016.
Back then, a Norwegian voice actor listed Devil May Cry 5 in his resume. The actor listed it as a "lead" suggesting it could be Dante, who was previously voiced by Tom Phillips. Daniel Southworth, the voice actor for Dante's brother Virgil, hinted in May 2018 that fans should keep an eye on E3 2018 for details on their favorite game.
Other announcements at E3
Apart from Devil May Cry, several other exciting announcements were made during the E3 event. Some of the latest additions to the franchise are Halo Infinite and Gears 5. Further, some big-ticket sequels along with the new IPs were announced including Cyberpunk 2077 and Dying Light. Other titles announced during the E3 conference were: Captain Spirit, Cuphead, Crackdown 3, Battletoads, the Division 2, Fallout 76 and more.
Further, during the E3 media briefing, Xbox boss Phil Spencer announced that work has started on the next Xbox "consoles." "The same team that delivered unprecedented performance with Xbox One X is deep into architecting the next Xbox consoles, where we will once again deliver on our commitment to set the benchmark for console gaming," the executive said, according to Eurogamer.
Spencer reaffirmed Microsoft's commitment to the Xbox consoles, suggesting they are here to stay. He added that people who play great console games are vital to their success.
"It is how most people think of an Xbox," the executive said, adding the console can be plugged into a television and is the most powerful console with some great games. Further, Spencer said that he wants to continue to deliver on those not just in words, but in action.
Spencer noted that many people want different kinds of games on the console and phone, but such games are not always different. For instance, the titles like PUBG and Fortnite are doing much better on phones. So, going forward, people will see games on more platforms, including TV's, Spencer said adding, "We're committed to that."
Like Us On Facebook - For Business And General News: ValueWalk - For Tech And Science News: ValueWalk Tech - For Tech Insights, Technical Questions and Queries: Follow Our COO, Sheeraz Raza.