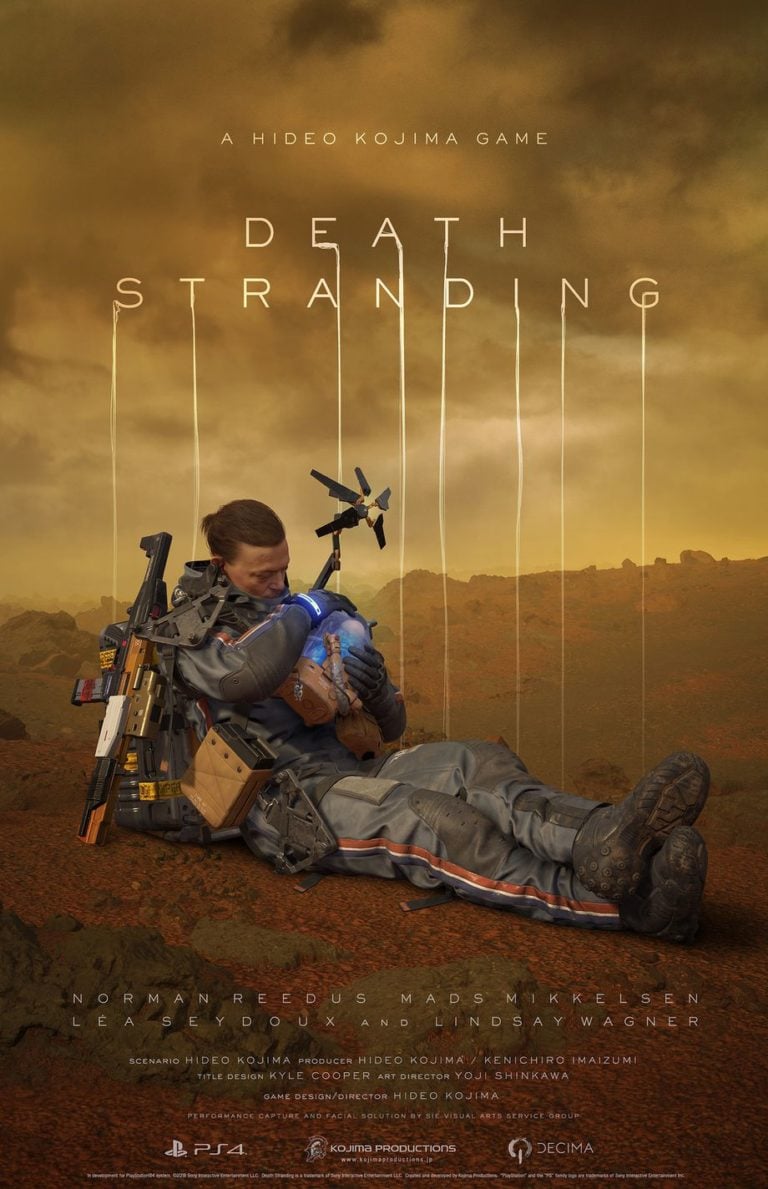 New Death Stranding gameplay and trailer show us, for the first time, what it will be like to explore this dark and frightening world.
Death Stranding
Hideo Kojima, of Metal Gear Solid fame, has been working on Death Stranding for quite some time. He is no longer associated with the Metal Gear series, instead turning his attention to his own game of which he'll have nearly complete creative control.
By reputation alone, there has been a large amount of hype around the title, and the recent Death Stranding gameplay and trailer have fans eagerly anticipating the eventual release.
Carlson Capital's Double Black Diamond Strategy Gains 5.3% On Jewelry Play
Carlson Capital's Double Black Diamond fund added 3.09% net of fees in the second quarter of 2021. Following this performance, the fund delivered a profit of 5.3% net of fees for the first half. Q2 2021 hedge fund letters, conferences and more According to a copy of the fund's half-year update, which ValueWalk has been Read More
Before diving into the trailer itself, let's take a look at what we know about the game thus far. The trailer gives us 8 minutes of insight into the game itself, but previous teasers and trailers have also given us a basic sense of what we can expect from this upcoming release.
There is some major talent behind the main characters, with Walking Dead's Norman Reedus as well as Hannibal's Mads Mikkelsen lending their talents to the cast. This newest trailer also reveals that Lea Sydoux and Lindsay Wagner will be involved as will, with Sydoux portraying a character helping main character Sam Porter along his quest and Wagner portraying "someone from Sam's past."
The Death Stranding gameplay and trailer finally give us a real look at how the title has been coming along, as we've seen minimal news regarding the game's progress since it was first announced back at E3 2016. With most AAA gaming taking at least a few years to develop, it's likely that we'll see the title sooner rather than later, but with Hideo Kojima directing the game the expectations are sky high.
The development team will likely take their time to release a title worthy of the Kojima name, and when the game finally hits the shelves we'll be in for a treat.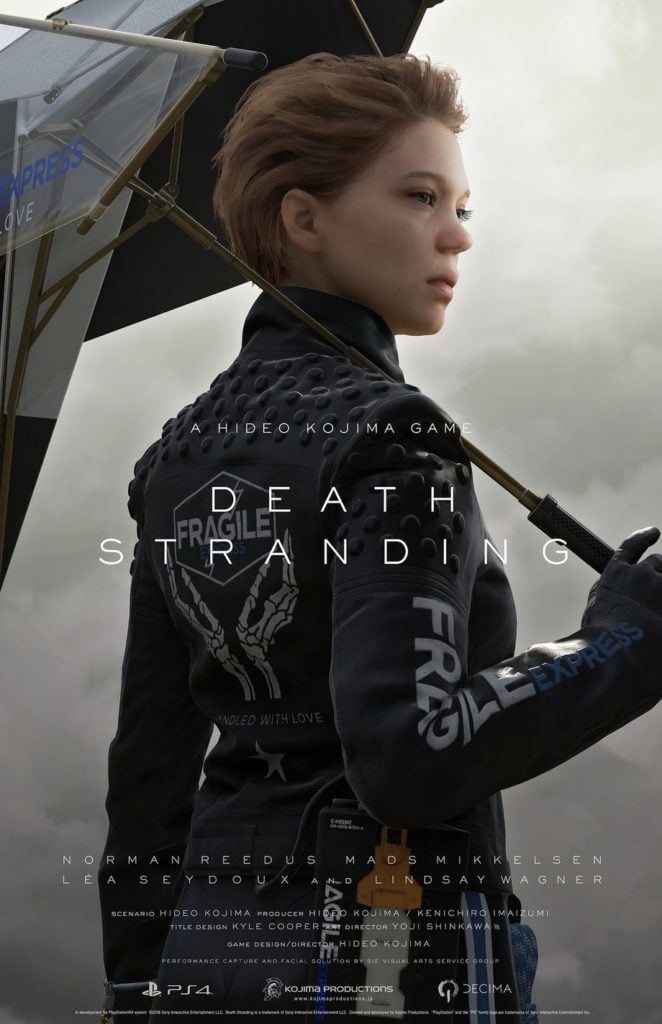 Death Stranding Gameplay and Trailer
From previous trailers and the one that was just released, it's clear that there are horror elements to the title that blend action and suspense for an exciting title that will keep us on the edge of our seats. Take a look at the trailer included below.
Considering that Kojima was the director behind P.T., the teaser that was intended to become a new Silent Hill game before being scrapped, it's clear that Death Stranding is taking some inspiration from the title in terms of creepy environment. Players will explore a war-torn world as they fight back against invading aliens and struggle to survive.
Following the release of the Death Stranding gameplay and trailer, Hideo Kojima wrote a blog post that gives us more insight into the main protagonist and the type of personality and experiences we will experience from Sam over the course of the game.
"Some might have already picked up on this, but Sam is unlike any other hero you may have seen in games before. A typical hero is usually some sort of elite or someone with a military background. Sam is not. He is a working man of sorts — a hands-on professional. Someone with a skillset akin to a blue-collar worker.
"This is something you'll intuitively understand once you play the game and control Sam. Herein lies our challenge, to create both a new form of gameplay and a hero that has never been done before."
From the trailer, we got a sneak peek at what we can anticipate when the game finally reaches completion: stealth, hiking, an fetus eating all make an appearance and give the game a dark and mature tone.
Death Stranding Release Date
As mentioned above, we're still likely a little ways out from the release date. The Death Stranding gameplay and trailer that was just launched show us that the game definitely has a solid foundation, but an 8 minute clip doesn't give us an idea of how far along the game is as a whole.
Kojima has previously stated that the game will release before the 2020 Tokyo Olympics, and we anticipate that Death Stranding will launch sometime in 2019. That would put it at a 3 year development cycle, and while it's frustrating to wait another year or so, it's looking like our patience will definitely be rewarded.