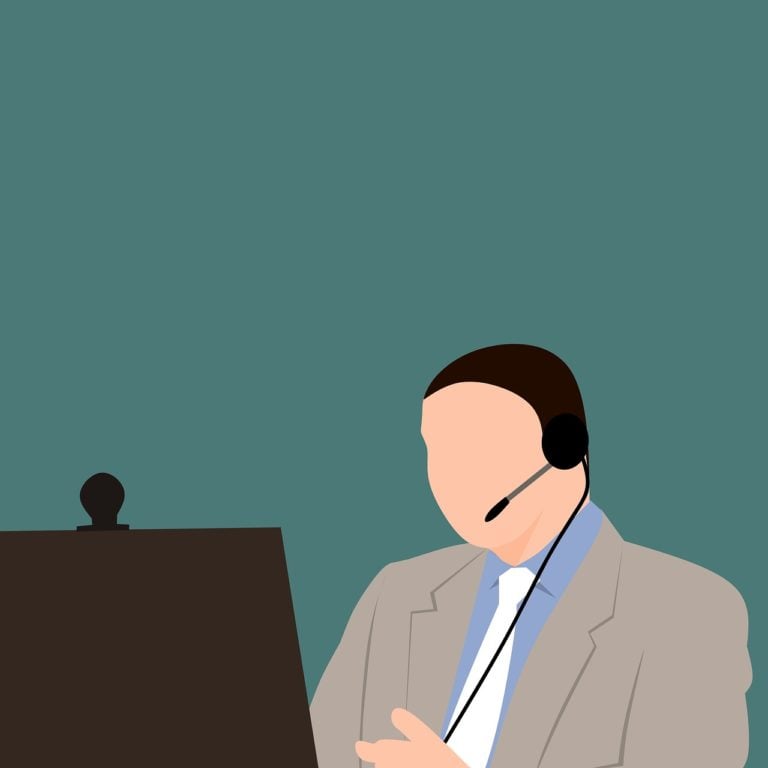 At first, the phone system a business uses might not seem like a big deal. It simply needs to provide fast and reliable communication, right? Well, not so fast. In a rapidly evolving business world, voice over internet protocol (VoIP) technology is quickly replacing the phone systems of yesteryear.
Q1 hedge fund letters, conference, scoops etc, Also read Lear Capital: Financial Products You Should Avoid?
What is VoIP?
Jim Chanos Unveils Lastest Short As Fund Manager Bets On Further Market Declines
Jim Chanos has a new short target in his sights. Earlier this week, the hedge fund manager disclosed that he is betting against "legacy" data centers that face growing competition from the trio of technology giants, which have previously been their biggest customers. The fund manager, who is best known for his winning bet against Read More
As the FCC explains, "VoIP services convert your voice into a digital signal that travels over the Internet. If you are calling a regular phone number, the signal is converted to a regular telephone signal before it reaches the destination. VoIP can allow you to make a call directly from a computer, a special VoIP phone, or a traditional phone connected to a special adapter."
In the simplest terms, VoIP is about making phone calls over the internet, rather than via a telephone line. In other words, VoIP is a method for making calls, not a physical object or device. There are VoIP phones, but these are simply phones that can make calls over the internet.
While VoIP technology can be leveraged in several situations and settings, it's businesses that are the primary adopters. To access internet-based calling, your business needs a VoIP service provider or vendor. There are a number of providers on the market, but this one will give you an idea of what to seek out.
5 Business Benefits of VoIP
The question is, why? What is it about VoIP that attracts businesses and convinces them to drop their traditional landline phones? Let's check out some of the distinct advantages:
Cost Savings
Money talks – so let's start by discussing the financial advantages of using VoIP.
According to an IT World Report, small businesses that move to VoIP can lower the cost of local calls by up to 40 percent. Furthermore, a case study has found that businesses with 30 phone users reap $1,200 in monthly savings after switching.
If you're looking for a quick way to simultaneously shed some monthly expenses and invest in a superior product, VoIP is the way to go.
Greater Efficiency
Financial savings alone aren't enough to justify a business decision. You also have to think about the quality of the technology you're investing in and how it impacts the daily operations of your organization. The good news is that VoIP checks this box as well.
According to one set of data, 31 percent of all businesses use VoIP systems because of the direct productivity boost it provides their employees. This boost in productivity and efficiency is a byproduct of less friction and more intuitive interfaces that allow for greater uptime.
Remote Capabilities
With a VoIP phone system, all you need is an internet connection to make or receive phone calls. If you have a team of remote workers who are in and out of the office, working from home, or spending time out on the road, a VoIP system provides them with constant access – something a typical desk phone doesn't provide.
Simpler Functionality
Let's be honest: a typical office desk phone is complicated. Sure, employees eventually learn how to use them, but it takes time to train each new employee and work through the cumbersome kinks that come with complicated codes and button sequences. A VoIP system has a much more intuitive interface – particularly for younger employees who are accustomed to using smartphones.
Advanced Features
VoIP phone systems come with features that traditional phone systems don't. For example, VoIP systems make it easy to host conference calls with many different attendees. Most systems also feature call routing, which allows an individual to have a phone call routed to different devices (for the sake of convenience).
Don't Get Left in the Past
A decade ago, a move to VoIP would have been considered a cutting-edge move. Today, it's more of a necessity. While there are still countless businesses using traditional phone systems, it won't be long before the landline is obsolete. Transitioning to VoIP will allow your company to enjoy the benefits above and avoid getting left behind at the expense of dated technology.
Updated on