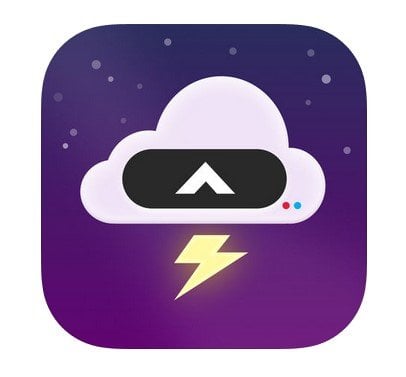 The default Weather app on iOS gets the job done for the majority of people, but for those looking for something a little more fully-featured or unique there are a number of other options. We've compiled a list of the best weather apps for iPhone to help you find a brand new favorite.
6CARROT Weather
If you're looking for a fun twist that extends a little further beyond a simple readout of weather, 6CARROT Weather may be the app that's right for you.
Bedford Park Opportunities Fund Q2 Letter: Long Converge Technology Solutions
The Bedford Park Opportunities Fund returned 13.5% net of all fees and expenses in the second quarter of 2021, bringing its year-to-date return to 27.6%. Q2 2021 hedge fund letters, conferences and more   In the fund's second-quarter investor letter, which ValueWalk has been able to review, Jordan Zinberg, the President and CEO of Bedford Read More
As one of the best weather apps for iPhone, 6CARROT has a lot of personality. With customizable reactions ranging from professional to snarky or just completely inappropriate, there are a variety of options for a weather app that talks back.
The dialogue on the weather app will change based on the weather, and you can even adjust your political preferences so you get snarky responses suited to your sensibilities. 6CARROT extends beyond personality, however, with rain and snow warnings that are incredibly accurate right down to the minute. There's also a radar view that gives you real-time updates and allows you to watch the passage of storms across your location.
6CARROT incentivizes travel and experiencing different weather conditions, giving little achievements almost like a game of sorts as well.
All in all, it's a pretty unique experience and one of the best weather apps for iPhone.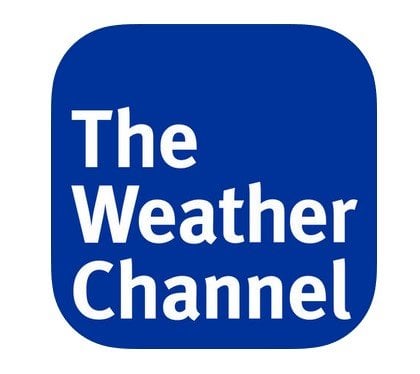 The Weather Channel
The default Apple Weather app actually pulls its information directly from the Weather Channel, but sometimes you want to go to the original source for up-to-date information. The Weather Channel represents the most downloaded program on this list, and is truly one of the best weather apps for iPhone.
The application is simple to use, and for those who want to dig deeper, there is an incredible amount of information and news regarding the weather. The app even supports Apple TV, so you can see timely updates on a big screen when you're trying to track the forecast.
There is support for extreme weather notifications from the National Weather Service, and alerts for rain, lightning strikes, air quality, and pollen count as well.
The app is free to download, and a fee of $3.99 will remove all in-app advertisements.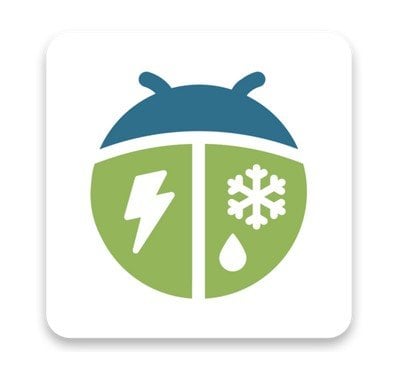 WeatherBug
WeatherBug has been around for quite some time, and has extended from its online website to one of the best Weather apps for iPhone.
Where WeatherBug truly shines is the depth of its metrics, with detailed information on far more than the current weather. You'll have access to information on air quality, pollen count, UV index, sunrise and sunset and much more.
Additionally, there are a number of weather maps that track data like live lightning strikes, radar, live storm tracking, air quality, pollen, cloud coverage, precipitation, humidity, heat index, and wind chill. While all of the apps on this list represent some of the best weather apps for iPhone, WeatherBug may have the deepest amount of information for the weather nerds among us.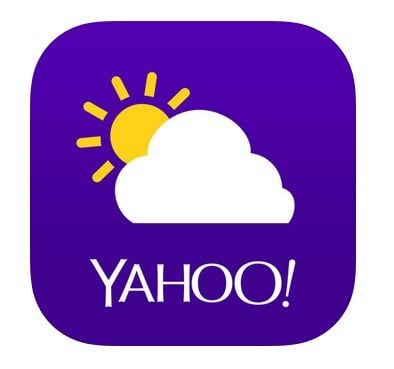 Yahoo Weather
If you're looking for an app with a beautiful aesthetic that looks as good as it functions, Yahoo Weather may be your top pick. Back in 2013, it received the Apple Design Award largely due to the amazing background photos that change to match your location and the time of day. You'll enjoy beautiful backdrops customized for where you're at, and will be able to appreciate some cutting-edge photography that matches the current conditions.
Yahoo Weather is more than just looks, however, with a number of interactive weather maps for metrics like radar, heat, and precipitation. Apple Watch integration allows users to display the current temperature, wind speed, and sunrise / sunset on their watch face.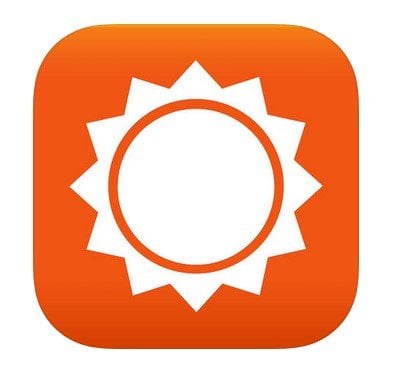 Accuweather
As another app with a focus on aesthetic, Accuweather is a viable alternative to Yahoo Weather that brings full-screen weather animations to a fully-featured weather app. It's one of the best weather apps for iPhone, and we highly recommend giving it a try if you're on the iPhone X as the animations look incredible on the upgraded screen.
If you're a fan of the Apple Weather app and are looking for something a little bit different, the Accuweather app may be right up your alley as the user interface and design has a lot of similarities to the stock iOS app. However, when you start digging a little deeper it has a huge amount of information that makes it a little more fully-featured then Apple Weather.
Enjoy down to the minute weather conditions, animated sunrise and sunset, weather news, videos, allergy information, radar map and more. You also have the ability to customize locations and notifications in order to see relevant information that you care about.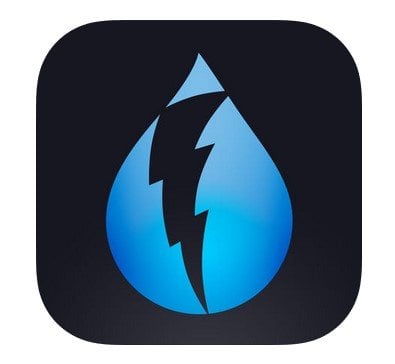 Dark Sky
As perhaps our favorite app for checking the weather, Dark Sky excels in its simplicity and the way in which it packs in a huge wealth of information into a clean, minimalistic design. It keeps a clean aesthetic while keeping all of the relevant information you need at hand, and truly feels like the best of the best Weather apps for iPhone.
Immediately after you open the app, you'll see the current weather conditions as well as the precipitation for the next hour, and the current, low, and high temperatures for the day. A quick scroll down gives hourly forecasts with pretty much every metric you can think of.
One of the unique aspects that makes Dark Sky one of the best weather apps for iPhone is the ability to set notifications. For example, you could tell the app to let you know if you're going to need a jacket at 8 AM tomorrow so that you know immediately how you need to dress for the day.
While it does require a small payment of $3.99, it's definitely one of the best weather apps for iPhone and well worth the investment.