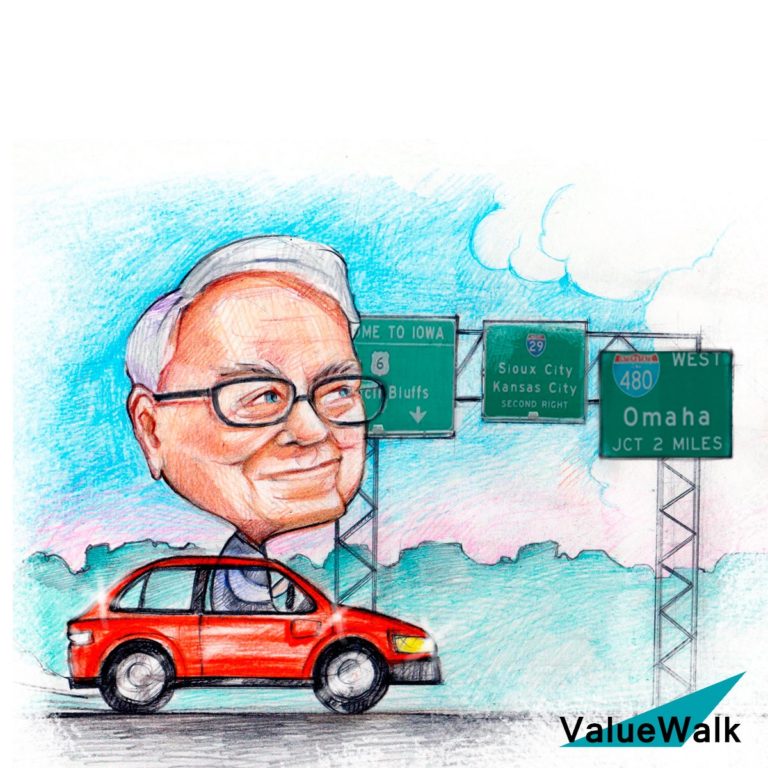 Bear with me as I share a bit of my history that helped me create SkyVu and the Battle Bears games. The University of Nebraska gave me my first job after college. I mostly pushed TV carts around, edited videos for professors or the occasional speaker event. One day, Warren Buffet came to campus to speak to the College of Business. I didn't think much of this speech at the time but I saved it for some reason. 15 years later, as a founder of my own company, I watch and listen to this particular speech every year to remind myself of the fundamentals and values Mr. Buffett looks for. He's addressing business students at his alma mater, so I think his style here is a bit more 'close to home' than in his other speeches. Hopefully many of you find great value in this video like I have. Sorry for the VHS flickering line on the right side.
Q1 hedge fund letters, conference, scoops etc, Also read Lear Capital: Financial Products You Should Avoid?
Odey's Special Situations Fund highlights Formula One and Shaw
The Odey Special Situations Fund was down 0.27% for April, compared to its benchmark, the MSCI World USD Index, which was up 4.65%. For the first four months of the year, the fund is up 8.4%, while its benchmark returned 9.8%. Q1 2021 hedge fund letters, conferences and more The Odey Special Situations Fund is Read More
Here are my takeaways:
Accounting is the language of business.
For founders, nothing can beat painting your own painting.
Apply the "Newspaper Test" to all your decisions.
Know and take care of your Durable Competitive Advantage.
Choose your heroes carefully because you will become them.
You are your children's natural hero, embrace that role.
Best Warren Buffett Speech
Transcript
Testing one million two million. You can always hear that anyway. You know I I came down today it's been in 50 54 years since I drove down what was the Highway 6 the Cornhusker Highway to cut the length it the school and even then there was a lot of nostalgia attached with it because my father had attended the University of Nebraska in the 1920s. He was editor of The Daily Nebraskan. And one day a woman from West Point student came in to apply for a job as a reporter on the Daily Nebraskan and and my father not only hired her as a reporter but he married her shortly thereafter. So both my parents attended here. My grandfather my mother's side was here and in the 80s 90s. And so a lot of good things that happened to me because of the interest in Nebraska. I received a terrific education here. I was telling the dean the most valuable thing I learned here but I learned a lot but most valuable was was accounting and we had a wonderful professor named Gray Dean. There may even be something named for him down here. Yeah. I mean he was. I've been to the Wharton School I went to call me graduate school subsequently. But I took a lot of accounting courses but by far the best instruction I received in accounting came from grading and there's nothing more important that people ask me what is your take in business school and or even if they don't go to business school what they need to know before getting in business. And I tell them you know you have to.
You have to understand accounting it's the language of it. It would be like being in a foreign country without knowing the language if you're in business that you don't understand accounting. So is it you want to get as comfortable with that as you are with English language. It's made me a lot of money because I listen to what radio had to say that three or four years ago. And I've been able to understand what I was seeing on pieces of paper what that told me about businesses and the limitations of what it told me about businesses. But that's the way we invest. Yesterday I was in Knoxville Tennessee and we bought a company. We agreed to buy a company called Clayton Homes about a week ago was a big company and manufactured home business. We agreed to pay one point seven billion dollars for it I made that deal over the phone without ever meeting the people there. But I had seen enough through reading can case 10 Qs annual reports but looking at figures what they tell me in terms of the kind of people even running the place the kind of accounting decisions they make and so I was able to make that one point seven billion dollar transactions over the phone yesterday with the first time I met the people and their board of directors had actually approved the deal a week earlier. So it's you know I couldn't have done that if I hadn't of had a great time at rating's class 53 years ago.
So if I'm if I'm going to tell it one thing aside from this particular leadership class of course is how I think I would I would I would tell you that I get comfortable with it. You know it may not happen the first week or the first month in the class but I get very comfortable accounting so that I run into CEOs periodically who really don't understand it. You know they try to bluff their way through and you can just see and their faces are frightened almost when somebody hands a balance sheet or income statement they really don't know what it means. And they have to count on somebody else and that's something you shouldn't count on. We make our acquisition decisions ourselves. We don't call in consultants or anybody we don't call it Essomba bankers much to their disgust. No investment banking fees and the Klayton deal because you know it's my responsibility running Berkshire to understand enough about our acquisition decisions to make them based on the numbers that I see and what I see there. This is our about leadership and I'd like to talk just for a minute about that and then I'd like to really talk about whatever's on your mind and we'll get questions by your leadership.