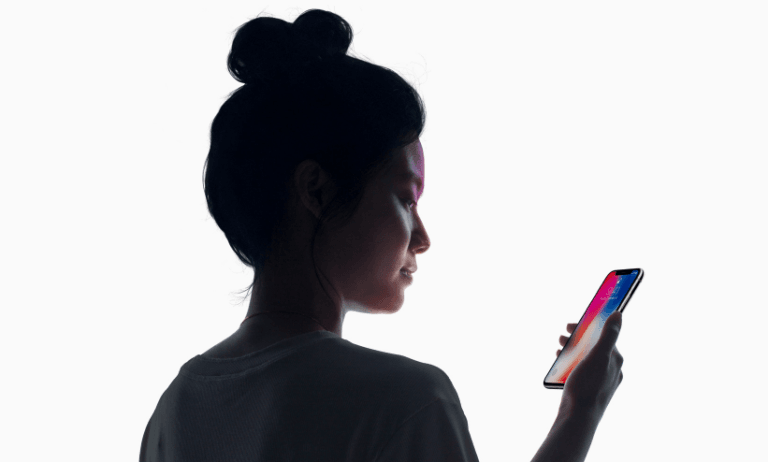 Apple introduced the fast charging feature in the iPhone X, iPhone 8 and iPhone 8 Plus. For those, who commute frequently, quick charging is a huge advantage, and all that you need is a great USB-C to lightning cable in addition to one of the best iPhone X car chargers. Many chargers are available on the market that could be listed as the best iPhone X car chargers because of their lightning speed and ease of use. Some of them are discussed below.
Best iPhone X car chargers
Aukey 27W PD Charger – priced at $20, Aukey's charger is one of the best iPhone X car chargers. It is capable of fast charging the iPhone 8 or iPhone X without any issues. There is a USB-C port and a USB-A port for devices other than the iPhone X. Aukey's charger also comes with safeguarding features such as surge protection and overvoltage protection, safeguarding the phone from accidentally bursting into flames.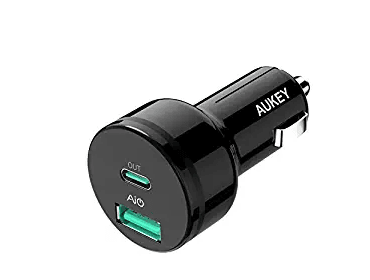 RAVPower Charger – it serves as a great powerbank and its USB-C car charger is no letdown either. The RAVPower charger has a "smart" USB-A port along with the USB-C port that can identify the charging needs of the device being plugged in. The products from RAVPower are known for their strength and durability. The company offers a thirty month warranty in case anything breaks. Priced at $10, the charger comes with a full aluminum alloy casing.
Qualivian Investment Partners July 2022 Performance Update
Qualivian Investment Partners performance update for the month ended July 31, 2022. Q2 2022 hedge fund letters, conferences and more Dear Friends of the Fund, Please find our July 2022 performance report below for your review. Qualivian reached its four year track record in December 2021.  We are actively weighing investment proposals. Starting in November Read More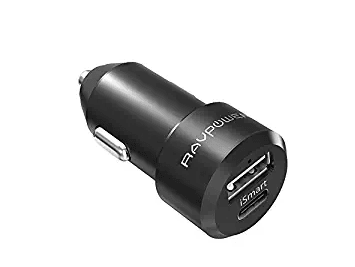 Belkin USB C Car Charger – priced at $29, this super fast car charger was launched around the same time as the iPhone 8, hinting the purpose of the accessory. The charger has a single 36w high output USB Type-C port, meaning only one device can be charged at a time. However, the lightning charging speed compensates for one port. The Belkin USB C Car charger is capable of charging the iPhone X, iPhone 8, iPhone 8 Plus and Macbook faster than any other car charger. The charger does support USB Power Delivery for any device.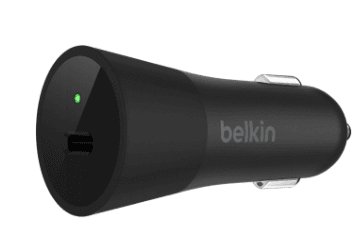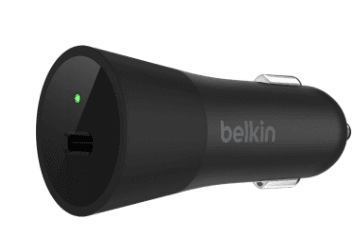 Anker 54w PowerDrive 4-Port – Anker has come to the rescue of users who do not want a considerable amount of energy to be wasted just for charging one device. Most of the car chargers take up a good amount of energy to charge a single device, but Anker improves on that. Anker PowerDrive delivers 54W of power to four different USB ports.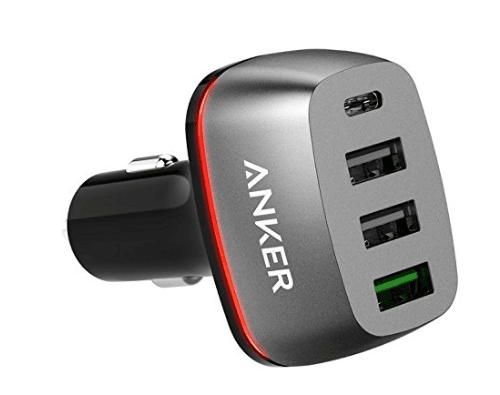 It comes with three regular USB ports for charging smartphones, tablets, vapors, cameras and various other accessories. There is an additional dedicated USB Type -C port for fast charging, which comes in handy for charging the iPhone 8/X. The charger costs $29.99 on Amazon.
Meagoes PD car charger – Meagoes charger comes with various color schemes to choose the one that best matches the interior of the car. Available for $14, the charger comes with a PD USB-C port and a Quick Charge 3.0 USB-A port. Also, this charger is comparatively small with an LED charging indicator, which increases the visibility in the dark.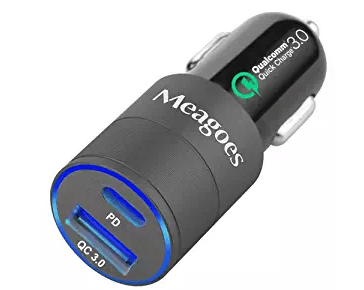 Trianium Dual 3.0 Quick Charger – Trianium comes with dual port 63W car charger, offering massive power. The USB Type-C port in the charger features power delivery of over 30w, enough and also safe for the iPhone. Both the ports have quick charge technology making it one of the fastest available chargers.
Wireless car chargers for iPhone X
If you are uncomfortable using the above chargers, or prefer more convenient options to charge your iPhone X in the car, several wireless car chargers are available on the market. Two of the best are discussed below.
Youstoo FC50 Qi Wireless Charging Car Mount Holder – the charger comes with fast charging technology, and claims to be 1.5x quicker than any other wireless charger. Youstoo's charger offers two modes of wireless charging – the first is fast wireless charging mode with output of 10W and the second is the standard wireless charging mode with a maximum output of 5W.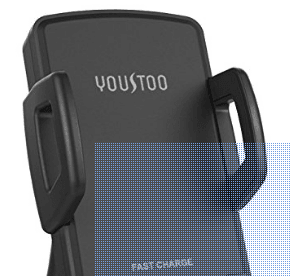 It also has an air vent mount and suction mount allowing you to affix the charger anywhere in the car. Further, the user can view it in landscape or portrait orientation as the charger enables 360-degree rotation. The LED indicator lets the user know if the charger is in standby mode or charging mode. Youstoo FC50 Qi supports the iPhone X, 8, 8 Plus and Android phones as well.
iOttie Easy One Touch – It is a Qi standard wireless charger that can be affixed to the car dashboard. True to its name, the charger can be released and locked through one touch. Once the phone is put in the charging pad, the button mechanism activates the side clamps to lock the phone in place.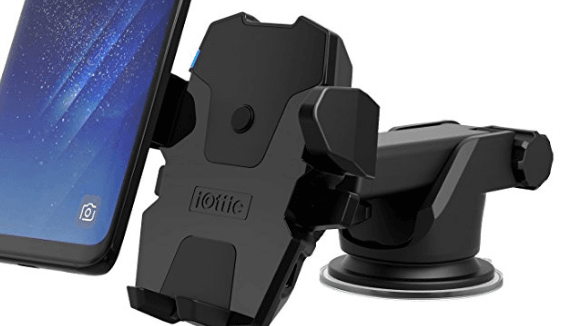 Other wireless chargers available are Rodzon Car Holder and Qi Wireless Cellphone Mount, Nillkin Qi Wireless Charging Car Mount Holder, WizGear Universal Magnetic Car Charger and more.
Updated on