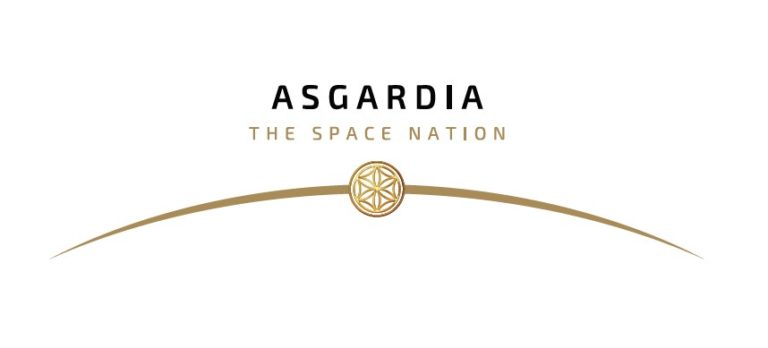 Following the Trump administration's announcement of the creation of a so-called "Space Force" branch of the military, Asgardia calls for space to be maintained as a demilitarised zone.
Asgardia was founded on the core belief that space be used peacefully without Earth's conflicts being transferred into space. Asgardia promotes the use of space for the protection of individuals and countries (particularly developing nations) from space threats and would be open to collaborating with the United States in this area.
Gator Financial Partners 1H2022 Performance Update
Gator Financial Partners letter to investors for the first half of the year ended June 30, 2022. Q2 2022 hedge fund letters, conferences and more Dear Gator Financial Partners:  We are pleased to provide you with Gator Financial Partners, LLC's (the "Fund" or "GFP") 1st Half 2022 investor letter. This letter reviews the Fund's 1st Read More
Asgardia's Deputy Head of Administration of Asgardia, Lena De Winne has said:
"I truly hope that space will continue to be a free and open zone accessible to the citizens of the world, without needless use for military intervention."
Keeping in line with its development as a parliamentary democracy, Asgardia has recently closed its parliamentary elections and appointed 147 members to its Parliament, tasked with representing the best interests of over 200,000 Asgardian citizens from all over the world.
Thirty-three American citizens have been elected to be Members of Parliament for Asgardia.
These MPs will meet with the rest of Asgardia's Parliament for the first time on the 24th June in Vienna to begin work on the legislative priorities of Asgardia. MPs will also be attending the inauguration of the Head of Nation the next day at the Hofburg Palace.
Commenting on the opportunities presented to American citizens by Asgardia, a spokesperson for Asgardia said:
"Asgardia has an ambition to open up space to as many people as possible and welcomes Americans who share the dream of human opportunities in space for all countries.
"It's time to open space up economically, socially and culturally for all humankind."
---
About Asgardia
Asgardia, the first space nation, is named after Asgard, a flying city in ancient Norse mythology. Asgardia was founded by Dr Igor Ashurbeyli who became Asgardia's first Head of Nation. Asgardia's vision is of a philosophical, legal, scientific and technical framework for creating equal access to space for all people on Earth. Asgardia has a Constitution, flag and coat of arms, and the formation of its governmental bodies are underway. Asgardian embassies will be established per continent. Asgardia also has its own calendar and is developing its own cryptocurrency system. On 12 November 2018, the nation made its first step into space with the launch of its inaugural satellite into space. This satellite, dubbed Asgardia-1, will be a part of a technical structure that will consist of multiple core satellites, clusters of network-centric small satellites, and eventually a protective space platform.
"The essence of Asgardia is peace in space and the prevention of Earth's conflicts being transferred into space." —Dr Igor Ashurbeyli, Head of Nation.
The core Asgardia team is made up of space industry professionals, most notably: Professor Ram Jakhu (Associate Professor at the McGill Faculty of Law for the Centre for Research in Air and Space Law of McGill University), Lena De Winne (Deputy Head of Administration of Asgardia, CEO of NGO Asgardia, Director of ROOM: The Space Journal), and Mikhail Spokoyny (Head of Administration of Asgardia, CEO and Managing Director of Aerospace International Research Center).
The nation's launch was announced on 12 October, 2016 by Dr Ashurbeyli from a press conference in Paris. Asagardia received blanket news coverage by international mainstream media and trade publications. Online Asgardian citizenship applications opened on the 12th to an international influx of support. Over 100,000 Asgardians completed the first round of citizenship certification within the first 40 hours and over 500,000 were registered at the first stage in the project's first 20 days. Currently, over 200,000 people from over 200 countries have met all requirements to qualify for full Asgardian citizenship.
The nation will be governed by 12 ministries. These will be: Information and Communication, Justice, Science, Citizenship, Foreign Affairs, Finance, Trade and Commerce, Youth and Education, Safety and Security, Equity and Resources, Administrative Affairs, and Manufacturing.
Ahead of the formal induction of the Head of Nation and Parliament, Asgardia is currently led by NGO Asgardia, headed by Dr Ashurbeyli. This group of senior Asgardian representatives is tasked with getting Asgardia recognized as a nation, organizing elections for the official Asgardian Parliament, and preparing plans for the launch of the next Asgardian satellites. In order to achieve UN recognition, Dr Ashurbeyli has begun to establish diplomatic relations with UN recognized nations with the goal of receiving individual country recognitions to spur UN recognition.
About Asgardian Electoral Districts
The Parliament of Asgardia is comprised of 13 electoral districts. An electoral district of Asgardia is a territorial subdivision for electing Members of Parliament (MPs). Asgardian district boundaries are also determined by the distribution of the most spoken languages in Asgardia. Twelve of the 13 districts were formed on the basis of most spoken languages in Asgardia, based on what Asgardians have indicated as their primary language during registration. These languages are: English, Chinese, Turkish, Spanish, Italian, French, Russian, Arabic, Portuguese, German, Farsi, and Hindi. Asgardians whose languages are not represented by the 12 electoral districts may choose to join the 13th electoral district, which represents all other languages spoken by Asgardians. Anyone who is 18 years old or older and has accepted the Constitution of Asgardia will automatically be assigned to an electoral district which represents his/her spoken language.
About Asgardia's Head of Nation Inauguration:
Where:
Hofburg Palace
Who:
Dr Igor Ashurbeyli, Head of Nation, Asgardia
Members of Asgardia's Parliament
When:
Monday, 25 June 2018
13:00-19:00 CEST
For more details about Asgardia, see https://asgardia.space or follow us at @AsgardiaSpace on Twitter. To RSVP to the event, please contact yperez@maitland.co.uk. A livestream of the event will be available in English on the Asgardia YouTube channel starting Monday, June 25 at: 12:00 GMT / EDT, UTC -4 8:00 (New York) / CST, UTC +8 20:00 (Beijing).
Updated on