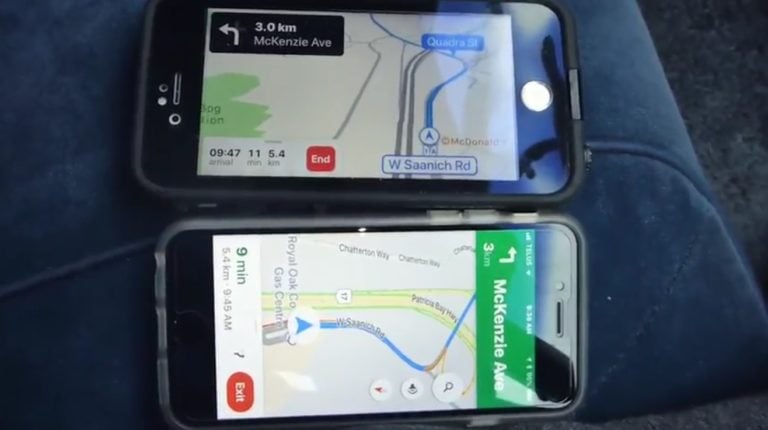 Although there are a number of options on the market, the main competition comes between three main services. We compare Apple Maps vs Google Maps vs Waze to help you decide which navigation service is right for you.
Apple Maps vs Google Maps vs Waze: Apple
As the default navigation option on iOS devices, it's easy to see how Apple could carve out a significant portion of the market when it comes to navigation services. When comparing Apple Maps vs Google Maps vs Waze, however, does it stand up to the competition?
Apple Maps had a rough go of it when it first launched, with many users reporting significant issues with the navigation system. Some people have even reported the app telling them to drive off of a bridge, which is obviously a pretty serious flaw in the system.
Seth Klarman Describes His Approach In Rare Harvard Interview
In a rare interview with Harvard Business School that was published online earlier this month, (it has since been taken down) value investor Seth Klarman spoke at length about his investment process, philosophy and the changes value investors have had to overcome during the past decade. Klarman's hedge fund, the Boston-based Baupost has one of Read More
Apple, while one of the most successful companies in the world, does not have the same sort of access to information and databases that a company like Google does – so competing against the giant that was Google Maps was a tall order. But it appears that, in this case, Apple has made large strides towards being a fully-featured navigation system and in 2018 accomplishes the job admirably.
One of the biggest benefits of Apple Maps is the clear navigation screen that is free of distractions. The quick pull-up menu in the bottom of the screen makes it a breeze to easily locate gas and restaurants while on the go, and features like an automatic nighttime mode make it easier to avoid getting distracted while on the road by opting for a dark theme once the sun goes down.
The visual representation of Apple Maps is also one of the best, with good indicators showing you exactly where to turn – a major benefit in situations like roundabouts that aren't always easy to read.
There are few drawbacks to Apple, but it does fall behind in certain areas when comparing Apple Maps vs Google Maps vs Waze. The traffic feature gets the job done but makes it difficult to look ahead for potential slow-downs, the app doesn't show you speed traps like you'd see with Waze, and you can't download maps for offline use.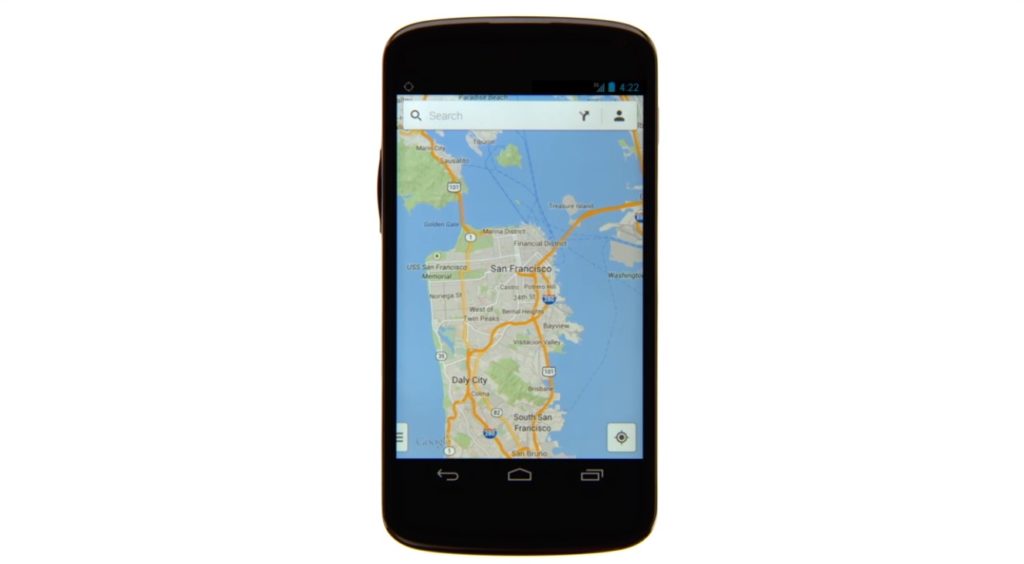 Apple Maps vs Google Maps vs Waze: Google
Google Maps is a user-friendly option that has support both for basic use and power users. It has its uses for whatever your navigation needs may be, such as going on a drive, walking through the city, or even finding the appropriate public transportation routes. As mentioned above, Google has one of the most robust mapping systems in the world, and that definitely shows in the utility of Google Maps.
One of the biggest benefits of Google Maps is how easy it is to use. There are no complicated processes when navigating: simply pull up the app, enter your destination, and go. However, there are some cool options for those looking to dig deeper as well. Pin functions allow you to save a location or share it with friends, and secondary routing options support adding a second destination along the way.
Overall it's one of the best navigation systems on the market just due to the sheer amount of data that Google has collected. However, that doesn't mean that it is without problems.
It sometimes takes a while for the app to load – especially during heavy traffic. Downloading apps is an excellent feature that Apple maps is lacking, but if you neglect to turn off automatic updates it's possible you can blow through a large amount of data while not connected to WiFi – mainly due to the fact that some maps can be hundreds of megabytes in size. One feature that we love in Waze is the ability to warn of speed traps, and that is notably absent from both Apple and Google when comparing Apple Maps vs Google Maps vs Waze.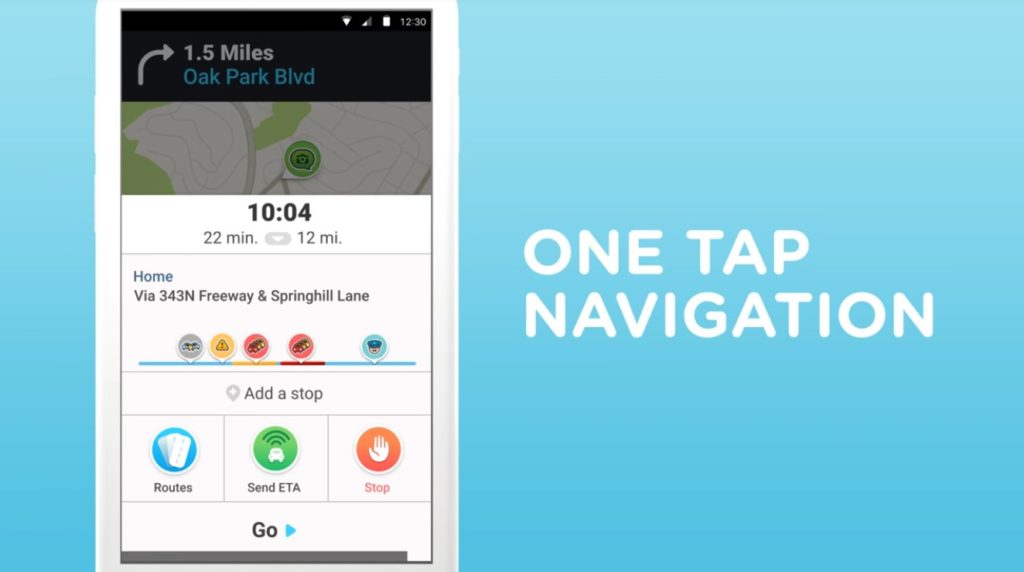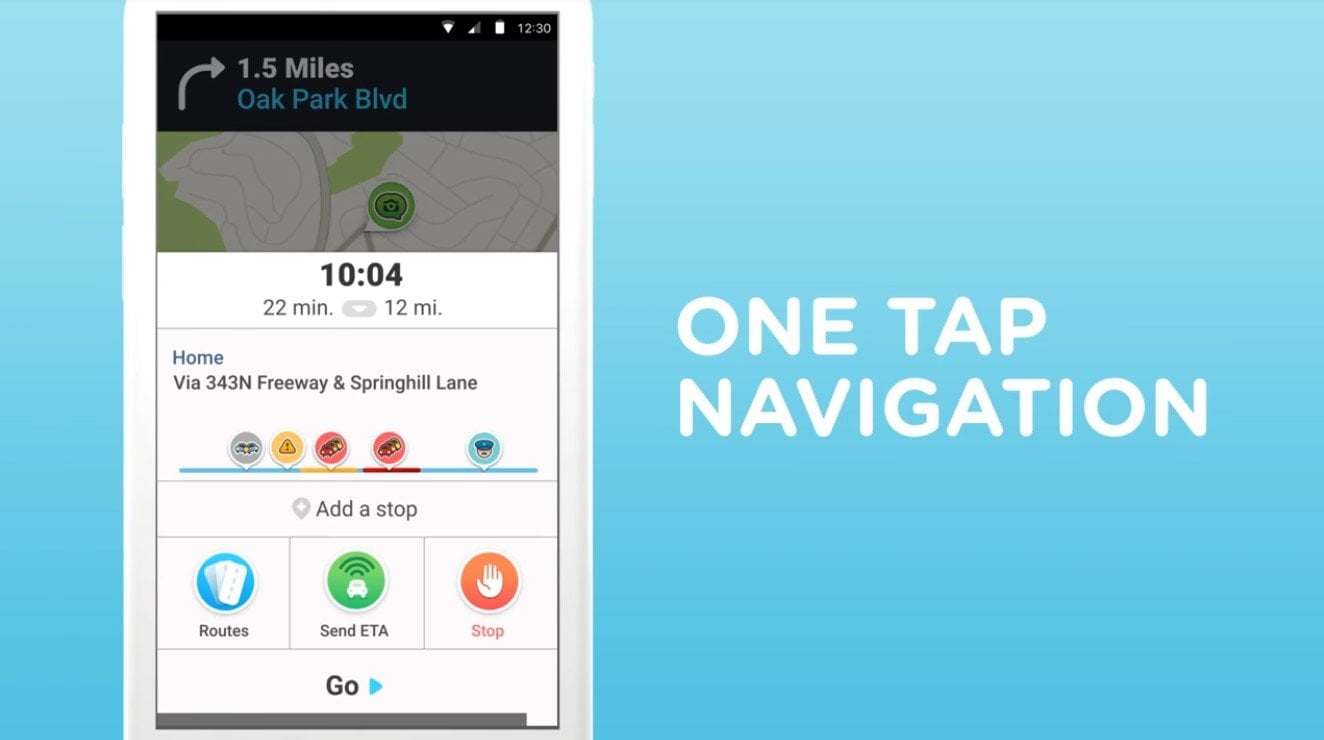 Apple Maps vs Google Maps vs Waze: Waze
Waze is a little unique when compared to the other two navigation apps, as it uses a community-based system to provide real-time updates while on the road. Receive relevant information such as an upcoming pothole or car accident and keep that in mind to drive more carefully or adjust your route to avoid the hassle.
One major drawback to this system when comparing Apple Maps vs Google Maps vs Waze is the prevalence of advertisements. Waze doesn't have the same power behind it as the apps developed by these mega-corporations, so monetizing the app with ads was really one of the only solutions to keeping this excellent navigation app afloat. It's understandable, but still makes the user experience less enjoyable in some ways than its major competitors.
As discussed in the cons of Apple Maps and Google maps, Waze is the only one out of the three to include information on speed traps. As a community-driven app, users can warn other drivers about the presence of police officers trying to catch speeding offenders. While it's always important to drive at a safe speed, being able to notice that you're going too fast and adjusting as needed could potentially save an expensive ticket.
Outside of the advertisements, Waze often tends to correct routes too often in hopes that it will save you time. With the rapid changes of direction, it often ends up being around the same time that it would take you to just drive straight along the route provided by Apple Maps or Google Maps. It also sometimes underestimates the time it will take to get to a destination, and will not function on routes longer than 1000 miles.
Apple Maps vs Google Maps vs Waze: Verdict
At the end of the day, we feel that Google Maps is the superior option. While it's missing some of the useful interface options from Apple and options like community alerts and speed trap notifications from Waze, the ease-of-access and full suite of features for power users make it the most powerful navigation system to this day.
While other apps have cropped up over time, it appears that Google takes the lead to this day when comparing Apple Maps vs Google Maps vs Waze.
Updated on