There are some new Apple AR Glasses rumors to support the previous ones. The smart glasses would support augmented and virtual reality features. According to a new job listing, Apple is looking for a 3D user interface engineer that would help "drive the next generation of interactive experiences for our platform."
"You will work with some of Apple's most advanced technologies including the Augmented Reality (AR) and Virtual Reality (VR) support offered in ARKit and Metal 2," Apple said about the 3D UI Frameworks Engineer position within the Technology Development Group. The same job posting was noticed and discussed by 9to5 Mac.
According to CNET's previous report, Apple could be ready to announce its AR glasses by 2020. The report proceeded to explain that the tech giant was exploring new wireless technologies that would make the glasses consumer-friendly while featuring a mesmerizing augmented and virtual reality experience. Most of the other consumer products regarding AR require trackers and a camera to function properly and precisely. Apple's version of the glasses won't implement the said trackers and cameras, but will instead focus on implementing all the hardware in the glasses or in the box that comes with it. It will reportedly use the WiGig 2.0 wireless standard that will help it communicate with the box.
Dan Loeb's Third Point Re To Merge After Years Of Losses
Last week, Third Point Re insurance, which is backed by US hedge-fund manager Daniel Loeb, said it would merge with Sirius International Insurance Group in a cash-and-stock deal worth around $788 million. The deal comes at a pivotal time for both companies. Third Point Re To Merge After Years Of Losses Early last year, reports Read More
"We have been and continue to invest a lot in this," Apple CEO Tim Cook said in a 2016 earnings call when asked about the technology as per The Verge. "We are high on AR for the long run, we think there's great things for customers and a great commercial opportunity."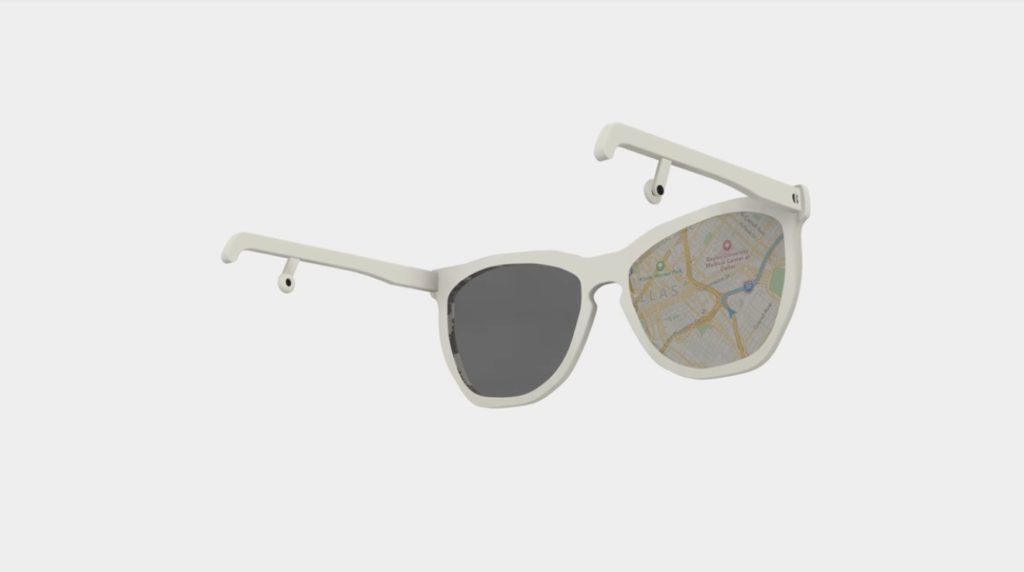 More Apple AR Glasses rumors emerged from a 2016 report by Bloomberg in which it was revealed that Apple had a pair of AR glasses in the works that combined augmented reality display with a standard pair of glasses. The report also talked about the potential supplies for components similar to the near-eye displays. The goal was reportedly to develop a pair of glasses that would wirelessly connect with an iPhone.
Apple's combination of the augmented and virtual reality experience would be the final product of Apple's previous efforts to bring AR to the iPhone. For example, the famed iPhone X allows users to develop their own AR emojis called Animoji, as well as third-party apps that enable the iPhone X to use AR more by implementing the camera of the smartphone.
The company is also working on the hardware of the glasses, given the patent application for a lens system that was spotted by Patently Apple. The aim is to create a weightless feeling that would be more comfortable to those who will wear them.
If the Apple AR glasses rumors are true, Apple will face strong competition from Microsoft when they launch, as well as Facebook, HTC, and other companies. Right now Microsoft is featuring the Hololens to its enterprise customers. On the other hand, Windows Mixed Reality glasses are being designed for users of Windows 10 who want to experience AR.