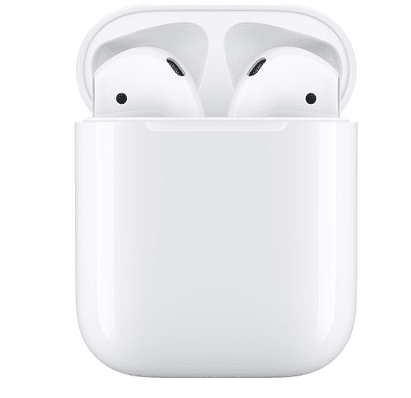 The Apple AirPods have been some of the most popular headphones this year, but they're exorbitantly expensive – much like a lot of Apple products. Fortunately, you can buy Apple AirPods-like headphones for much cheaper, with a sale price of just $30.
Apple AirPods
Although Apple owns headphone company Beats, the hype surrounding their headphones in recent months has been surrounding the AirPods – wireless earbuds with a long battery life and a nifty charging case to store them in.
Since the release of the iPhone 7, Apple phones have not had the headphone jack – necessitating either an additional adapter or using a Bluetooth connection in order to play your favorite tunes. The Apple AirPods interface seamlessly with iOS devices – pairing immediately just by being nearby and making the setup process a breeze.
Seth Klarman Describes His Approach In Rare Harvard Interview
In a rare interview with Harvard Business School that was published online earlier this month, (it has since been taken down) value investor Seth Klarman spoke at length about his investment process, philosophy and the changes value investors have had to overcome during the past decade. Klarman's hedge fund, the Boston-based Baupost has one of Read More
There's no denying that the AirPods are some of the best headphones on the market for Apple users on the go, but what if you don't want to shell out the nearly $160 for a single pair?
Neva Tech's Air Buds are Apple AirPods-like headphones that are almost just as good – and they're available at a fraction of the price.
Neva Tech Air Buds
These Apple AirPods-like headphones retail for just $29.99 – leaving you with a lot more money left over to buy something else when compared to the price of the Apple products themselves.
Aesthetically, the Neva Tech Air Buds look almost identical to AirPods. They are truly wireless headphones without any cords, and they use Bluetooth 4.2 in order to ensure reliable connectivity with a range of smartphones and other devices. That means that the Apple AirPods-like headphones will work with pretty much any device that has support for Bluetooth audio – making them a little more versatile than Apple's product.
One neat feature with the earbuds is the fact that they include state-of-the-art CVC 6.0 noice cancellation – allowing you to stream your music and shows without being distracted by noise around you. The sound quality in the headphone is also excellent – especially considering the price – with an HD stereo sound chip backing up the acoustics.
The Air Buds last for around 2.5 hours on a single charge. That might not seem like a ton considering that it's only around half the run time of the AirPods, but the included 600mAh charging case can provide up to 10 full charges for the wireless headphones. If you're planning to be listening to music for more than 3 hours straight, it might not be the best bet. If you can find some time to stick them in their case for an hour, however, you can save a lot of money while effectively getting a very similar product.
Rounding out the features of these Apple AirPods-like headphones are a sweat-proof design and built-in microphone, allowing you to exercise without worrying about messing up the earbuds and allowing you to take calls on the go.
All in all, the Neva Tech Air Buds definitely seem like they would be worth a second look, and even if they don't substitute perfectly for the $160 AirPods they are probably cheap enough to be worth the gamble
Updated on