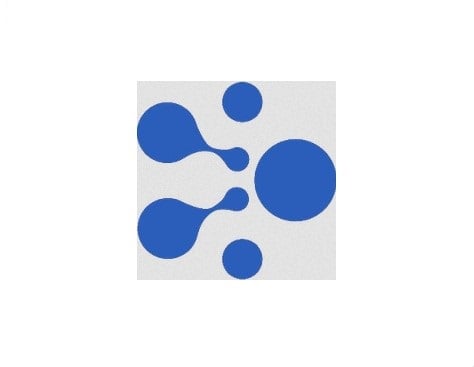 Today, aelf, the next-generation cloud computing blockchain network, has announced the first technology partners of the Innovation Alliance, a coalition of some of the most influential industry players in the blockchain industry. The partners will bring years of combined expertise in security, formal verification, and distributed systems to the alliance, which aims to fast-track blockchain adoption for mainstream businesses and startups by providing educational resources to companies interested in exploring the technology.

Press release below
aelf, the cloud computing, multi-chain blockchain network, has announced the first technology partners of the Innovation Alliance, a coalition of prominent industry players aimed at fast-tracking mainstream businesses toward blockchain adoption. CertiK, a formal verification platform for smart contracts and blockchain ecosystems, and Celer Network, a highly scalable off-chain operating platform for decentralized applications, will bring decades of combined expertise in security, distributed systems, formal verification, and mobile operating systems to the alliance. At a time when the industry is calling out for enhanced blockchain functionality, ironclad code testing, and validation for smart contracts and dApps, CertiK and Celer Network will add invaluable educational resources and advice to the Innovation Alliance as it guides companies through the risks and rewards of blockchain adoption.
13F Roundup: Top Hedge Fund Positions In Q1 2022
Here is our quarterly 13F roundup for high-profile hedge funds. The data is based on filings covering the quarter to the end of March 2022. These statements only provide a snapshot of hedge fund holdings at the end of March. They do not contain any information about when the holdings were bought or sold or Read More
Zhuling Chen, Co-founder of aelf, said: "Even the most advanced blockchain projects have been brought to their knees as a direct result of scalability dilemmas and security loopholes. In recent months, many of the most promising blockchain networks have been plagued by scalability issues, bugs, and bad actors. With the launch of the technology arm of the Alliance, we are a step closer to successfully counseling, educating, and facilitating dialogue between businesses and startups that are looking to integrate blockchain into existing commercial practices. To achieve this, we need to tick every box — from business, to strategy, to research, and perhaps the most important pieces of the puzzle: Security and scalability."
Founded by a team of scientists from Yale and Columbia University, and supported by former senior software engineers from Google, Facebook, and Freewheel, CertiK has developed a series of mathematical proofs with the ability to validate end-to-end encryption, and identify minute vulnerabilities in data systems.
Gu Ronghui, Co-founder of CertiK and Assistant Professor of Computer Science at Columbia University, said: "As blockchain's potential to transform business services becomes more widely known, and established corporations begin to explore its uses, reliability and security issues remain top of mind for executives."
With a founding team holding Ph.D. degrees from world-renowned institutions such as MIT, Berkeley, Princeton, UIUC, Celer Network is the first off-chain operating network that combines a carefully designed technology stack and cryptoeconomic model, making the platform scalable to billions of off-chain and trust-free transactions per second.
Dr. Mo Dong, Co-founder of Celer Network, said: "Celer Network, aelf, and all of the illustrious members of the Innovation Alliance, share a strong sense of purpose to ensure that blockchain not only fulfils its promise to provide both transparency and efficiency to mainstream applications, but also that it is reliable, secure, and scalable. As the industry reaches the dawn of blockchain 3.0, it's a privilege to work alongside fellow 'blockchain for business' advocates who place a heavy emphasis on peer-to-peer learning to improve the entire ecosystem."
CertiK and Celer Network join a growing lineup of world-class blockchain leaders and organizations, including Huobi Labs, the research and ecosystem-building arm of Huobi, one of the largest cryptocurrency exchanges globally; Signum Capital, the biggest and most influential blockchain fund in Singapore; FBG Capital, a major cryptocurrency and blockchain hedge fund in Asia; Roland Berger, the only leading global strategy consulting firm of German heritage and European origin; and Michael Arrington, the prominent Silicon Valley mogul and founder of TechCrunch and Arrington XRP Capital.
Updated on