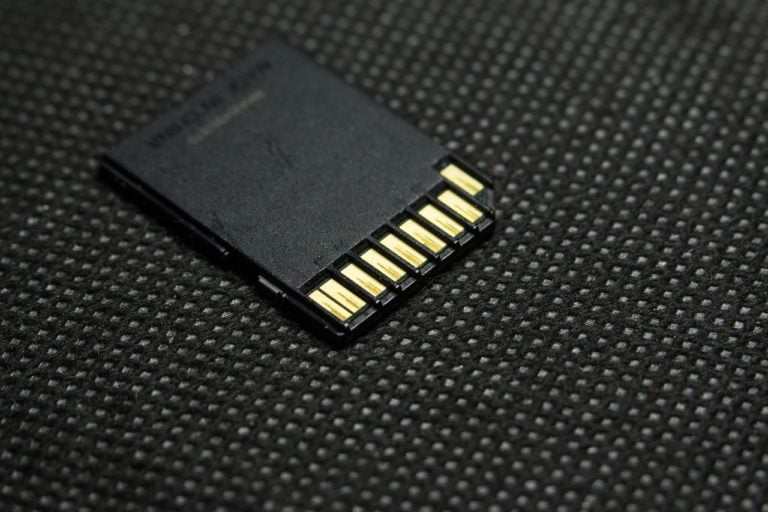 SD cards are bigger than ever before, and the high-end models are starting to exceed the capacity of a lot of consumer hard drives. The standard that launched back in 2009 allows for SD cards of up to 2 TB of storage, and while we haven't seen a card that big hit the market it appears as if the industry standard is bumping up once again – with theoretical support for a 128 TB storage SD card.
128 TB Storage SD Card
With how much data we deal with on a daily basis, our devices can quickly become clogged with programs, pictures, and other forms of media. Cell phone capacities are larger than ever before, but one of the big benefits of a lot of mobile devices is the ability to support external SD card storage – a godsend for those of us who have filled up the on-board storage and don't want to delete any data.
It's amazing the amount of storage that can be packed into a tiny card, but although we haven't even reached the 2 TB standard that has been implemented for nearly 10 years at this point, there is theoretically the possibility to support a 128 TB storage SD card.
Q2 2022 Hedge Fund Letters Database Now Live!
Q2 2022 hedge fund letters database is now up. See what stocks top hedge funds are selling, what they are buying, what positions they are hiring for, what their investment process is, their returns and much more! This page is updated frequently, VERY FREQUENTLY, daily, or sometimes multiple times a day. As we get new Read More
Considering that there are very few computer hard drives that support that amount of storage – let alone a mobile SD card – it's unlikely that we'll see a 128 TB storage SD card in the near future. However, the fact that the standard has been upped to this staggering number gives us hope for storage that is both compact and abundant.
Currently, your best option for SD card storage is the 512GB card from SanDisk which currently retails for around $300. That may sound pricey, but considering that t originally cost around $800 it is a much better detail. Currently, SanDisk also has a prototype for a 1TB card, but it has yet to hit the market.
When Will We See More Storage?
With a 1TB storage capacity still out of reach for most people, it's interesting to wonder how long it will take until we can get our hands on a 128 storage SD card. It's an incredible amount of storage that would allow you to download pretty much anything you please, and it would be an excellent addition for systems like the Nintendo Switch where downloadable content can quickly clog up the sparse system storage.
All in all, it's likely that it will be at least a few years before this sort of technology comes to market – maybe more. The tech industry moves very fast, and in the past few years alone we have make leaps and bounds towards greater efficiency when it comes to data management. However, considering that we're barely cracking 1TB, a 128 TB storage SD card seems a long way off.
With how much we're recording 4K video, saving photographs, and downloading games, that sort of storage may be necessary in the future. Let's just hope it comes sooner rather than later so we can take advantage of this new 128 TB standard.
Updated on