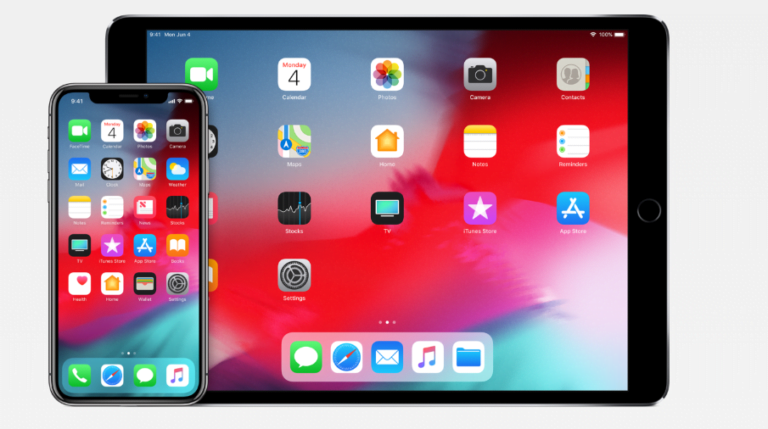 While many weren't expecting iOS 12 to be as monumental as previous updates, there were some significant changes under the hood. Here are some hidden iOS 12 features that you may not have noticed when you made the jump to the iOS 12 Beta.
Hidden iOS 12 Features
Siri can now answer questions related to celebrity facts, food photo memories, motorsports, passwords, and a number of other topics:
Qualivian Investment Partners July 2022 Performance Update
Qualivian Investment Partners performance update for the month ended July 31, 2022. Q2 2022 hedge fund letters, conferences and more Dear Friends of the Fund, Please find our July 2022 performance report below for your review. Qualivian reached its four year track record in December 2021.  We are actively weighing investment proposals. Starting in November Read More
The Apple News app was tweaked
Animation tweaks system-wide
Siri can translated in over 40 languages
Portrait Segmentation API
The operating system will suggest you make a stronger password
Share passwords with nearby Apple products
Critical alerts can now bypass Do Not Disturb
iOS will remind you of the importance of using unique passwords if you use a password that you've utilized for a previous service account.
Autofill for two-factor SMS codes
Better Portrait Lighting
USB restricted Mode
Camera app now highlights QR codes
Quit apps with single swipe up on iPhone X multitasking interface
Multi-user FaceID
RAW format supported in Photos app
Better support for third-party password managers.
Automatic software updates
Widget for Screen Time
Grouping of notifications
Message Shortcuts
A new iPad menu bar
Ability to scan QR code in the control center
New wallpapers
Better Siri functionality
New Lock screen options such as the ability to:
Disable access to Wallet
Disable USB Accessories
iCloud support for Voice Memos
Choose audio compression quality for Voice Memos
New colors for Markup
Set a Voice Memo recording name
Favicons for SafariTabs
Expanded WebKit features
More Apple Books customization options
Adjust duration of "Forward" and "Back" options in podcasts
Choose opacity and thickness Of Markup tools
Battery usage chart receives updated features
Manage notification settings on your Lock Screen
Expanded Parental Controls with ability to set App Limits
Music widge on the Lock Screen will now match your wallpaper
Integration with FaceTime in the Messages App
Swipe Up to redo FaceID
Hearing widget in Control Center allows you to use AirPods as a pseudo-hearing aid
Press space to select text in non-3 Touch devices
Improved notification capabilities for app developers
Different notification colors in Do Not Disturb mode
Siri is now able to turn on the flashlight.
Apple Pay notification gives more details
Apple Music Artist page will allow play button to shuffle their songs
Email preview expanded in notifications
Better UI for FaceID Scan
Dictation support on third-party keyboards
Connect to WiFi networks independently on Watch
Hidden iOS 12 features on iOS 12 allows iPad to use a webpage built in video player when watching in full screen
Screen Downtime disables apps during the scheduled off period.
Brightens settings added to display section
Separate Control Center from Multitasking UI on the iPad
Pallet of colors in tools bar in the Notes App
Air quality indicators added to the weather app
Stocks app adds 5Y, 10Y, and features All options on graphs.
Swipe up arrow added to Reachability Mode
You can now scroll in Reachability mode
Haptic feedback added to camera on iPhone 7 and 7 Plus
Level screen has been removed from Compass and moved to Measure
3D Touch options added to the Conrol Center
Increased duration for Animoji videos
Carrier name is removed on low-res devices such as the iPhone 5S and SE
Tabs on Safari are now rounded on four inch phones
Support for Photos app in Messages
UI tweaks in Messages
Irish and South African accents for Siri
UI tweaks in Photos app
Removed tint on wallpaper in iOS 12
Support for Airport Express in Home app
Maps navigation adjustable on Apple Watch
New Animoji characters
New Autofill password options
Better UI for editing photos that were taken from the Camera in Messages
A new FaceID appearance for when you're lying on your side in be
Different haptic feedback when charging iPhone
Stocks app data is now uploaded to iCloud
Tint opacity in screenshot/Markup UI is adjusted
the Stocks widget is both bigger and with added charts
FaceID will now work if your mouth is open
A screen recording notification will now allow deleting
Siri is now available in low power mode
Performance Enhancements
Improved Photo Search
Ability scan QR code now added as a 3D Touch action in Camera app icon
Awards page added to Activity app
Camera in Messages will now open directly
Tweaks to Smart invert
Call Classification And Reporting further refined
Synonyms and related concepts supported with English Thesaurus.
Improved Privacy controls
AirPlay music is no longer interrupted when audio from other videos starts
Landscape video of multi-page folders
New language dictionaries added including support for an Arabic and English bilingual dictionary, a Hindi and English bilingual dictionary, and a Hebrew dictionary.
As you can see, there are a huge amount of hidden iOS 12 features. While Apple has announced a refined approach to software development with a focus on quality over quantity, there doesn't exactly seem to be a shortage of changes with iOS 12 either. While the major upgrades might not be as readily apparent as with previous updates, the sheer number of hidden iOS 12 features goes to show how much Apple is really improving with this new system.
Some of the most exciting changes we're seeing with the hidden iOS 12 features include support for grouped notifications as well as some performance improvements that will make the already-speedy iPhone even more efficient.
Overall, it's seeming as if these hidden iOS 12 features will make the operating system even more robust than we've seen thus far – moving Apple one step closer to the perfect software.
Updated on