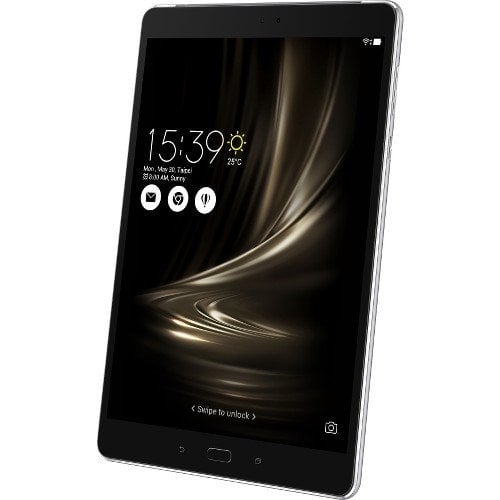 While many people immediately think of an iPad when the topic of tablets come up, there are a wide variety of options on the market that do the job just as well. We've compiled a list of the 10 best Android tablets in 2018 to give you a sense of what else is out there.
Samsung Galaxy Tab S3
Samsung is perhaps the most notable Android phone manufacturer, but their tablet is a top-notch device as well. It's solidly at the top of the 10 best Android tablets due to the unprecedented power contained within. The ability to show HDR content is something that even the iPad can't do yet, and the included S-Pen Stylus will allow you to use it for art and note-taking as well.
Jim Chanos Unveils Lastest Short As Fund Manager Bets On Further Market Declines
Jim Chanos has a new short target in his sights. Earlier this week, the hedge fund manager disclosed that he is betting against "legacy" data centers that face growing competition from the trio of technology giants, which have previously been their biggest customers. The fund manager, who is best known for his winning bet against Read More
Overall, it's a high-end tablet at a comparable price to the iPad – and is even significantly cheaper when compared to certain models.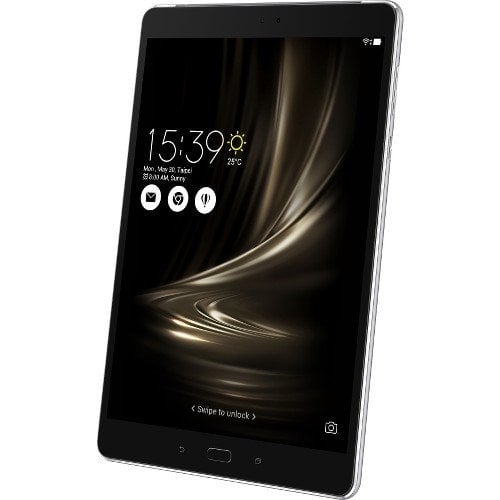 Asus ZenPad 3S 10
The Asus ZenPad 3S 10 is a relatively recent release, and it looks strikingly similar to the iPad – making it an excellent choice for those who are looking to have a similar experience at a fraction of the price.
The power falls behind that of the Samsung Galaxy Tab S3, but it's still more than capable of handling the majority of content. The screen is beautiful and bright as well, solidifying it as one of the 10 best Android tablets.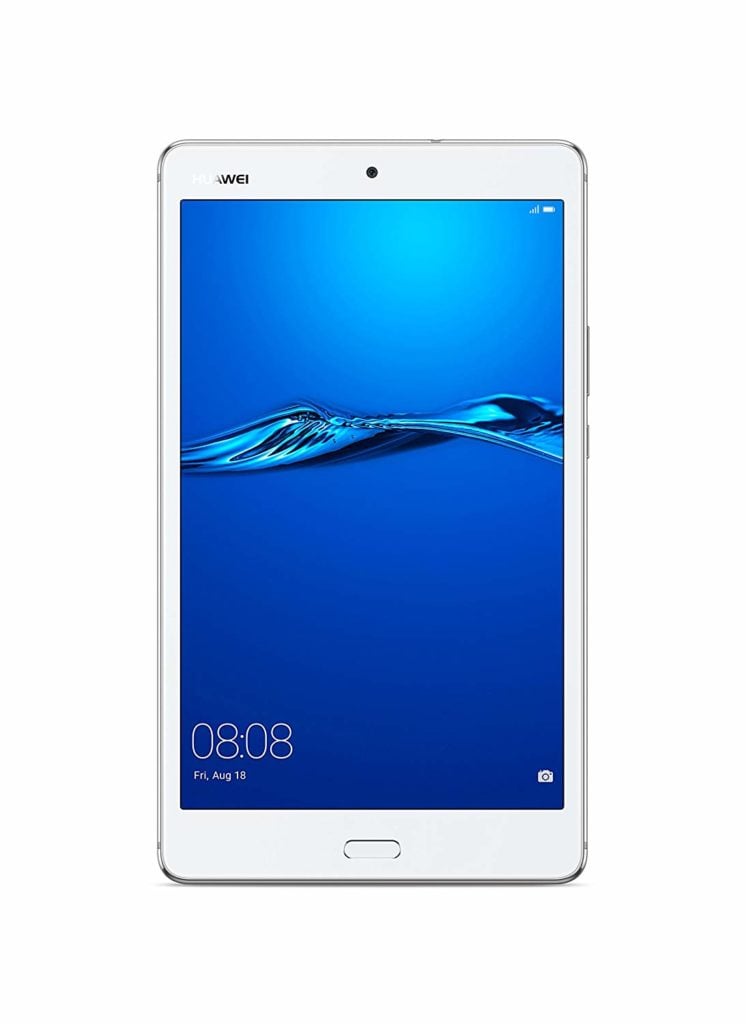 Huawei MediaPad M3 8
Huawei isn't as much of a recognizable name in the West, but their phones are starting to be recognized as affordable and powerful alternatives to big names like Apple and Samsung. The tablets are no exception, and the Huawei MediaPad M3 8 is one of the best mid-range models you can find on the market in 2018
It's part of the 10 best Android tablets due to the beautiful slim body, sharp screen, and surprisingly powerful performance all wrapped up in a pretty affordable price.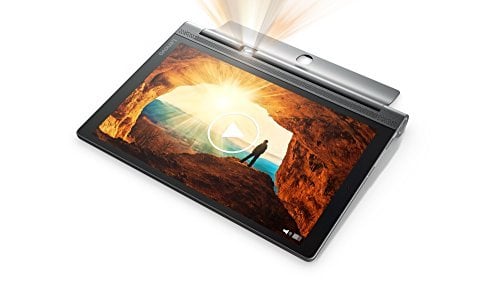 Lenovo Yoga Tab 3 Pro
The Lenovo Yoga Tab 3 Pro is perhaps one of the most unique device on this list of the top 10 best Android tablets, and is focused around being a medida powerhouse. While the majority of us will watch our favorite shows on the TV, the Yoga Tab 3 Pro has a built in projector that makes that less of a necessity.
Being able to set up your tablet to project video is a perk with convenience that cannot be overstated. We feel that this feature alone makes it deserving of recognition, but the screen is excellent and it packs in a good amount of power as well. It's a viable alternative to look into if you're willing to stray to brands that might not be as dominant as the likes of Samsung.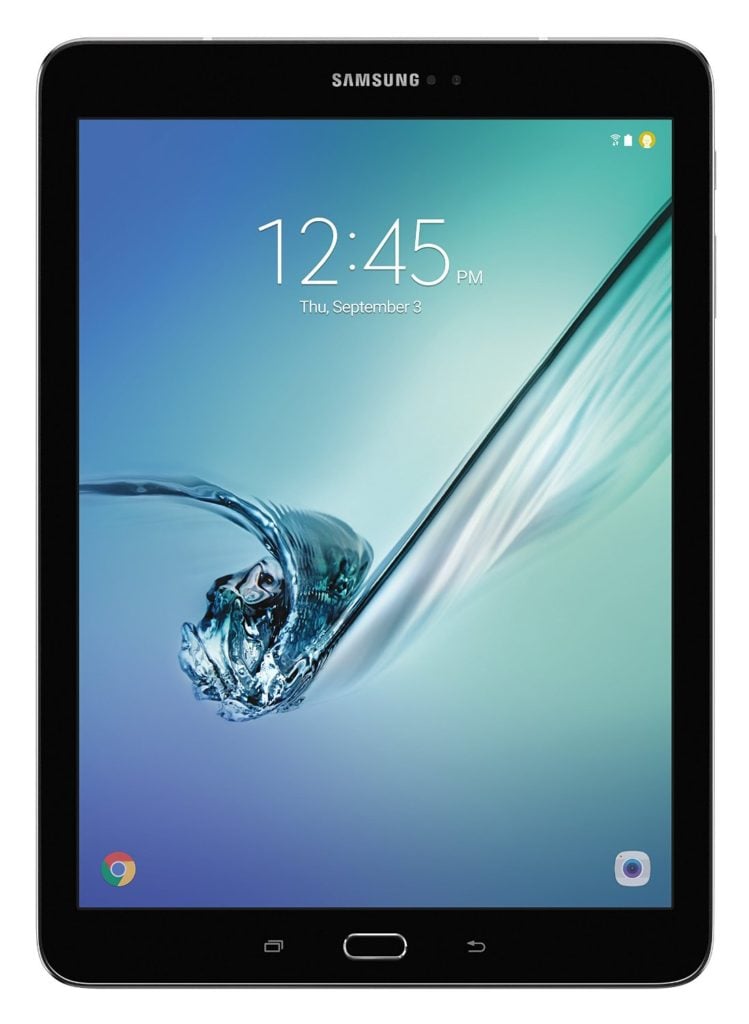 Samsung Galaxy Tab S2
As the second Samsung device on this list, the Galaxy Tab S2 does pretty much everything that the Tab S3 does. The difference, however, is that you're saving a significant amount of money by opting for an older model.
We'll be honest and say that it's not as impressive as the Tab S3, but if you want a powerful device that is just a little less capable than a more high-end offering it's well-worth a second look.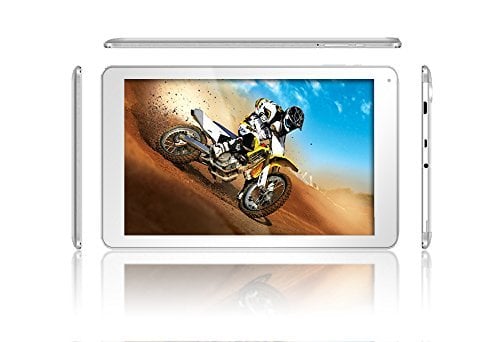 Fusion5
The Fusion5 is an Android tablet marketed specifically to gamers, and it offers mid-range specs at an affordable price. It isn't as recognizable of a brand as some of the other options on this list, but the specs are built with apps and games in mind – making it the perfect option if you're looking to upgrade to a larger screen for those heavy gaming sessions at home.
If you're just looking for a tablet to browse the web, the Fusion5 might not be the best pick. For those dedicated Android gamers, however, it's definitely worth looking into.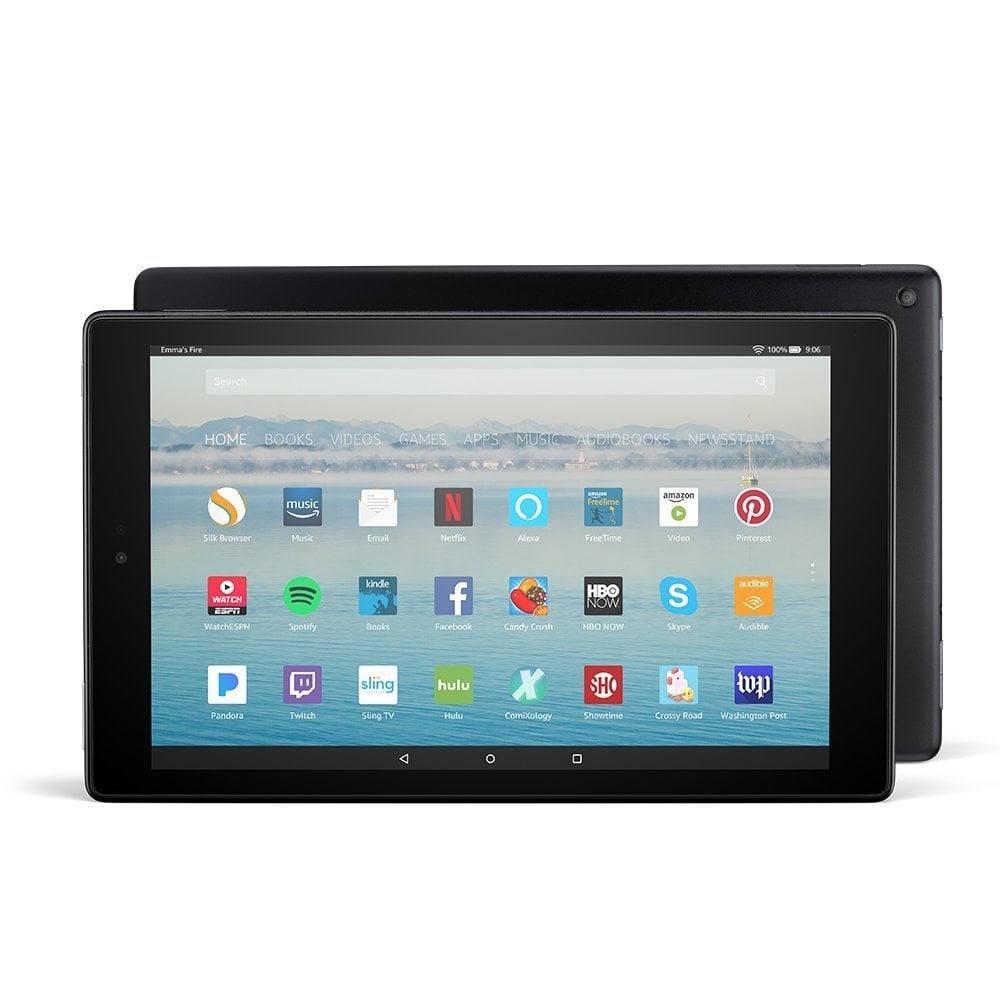 Amazon Fire HD 10 (2017)
The Amazon line of tablets was originally marketed as a fancy e-reader, and that's a large reason why many people by them. However, they represent a capable tablet at a very affordable price – and may even be the best option if you're heavily invested in the Amazon product family.
You won't be finding cutting-edge graphics and all the bells and whistles with this particular entry of the 10 best Android tablets, but at $149.99 it's an absolute steal.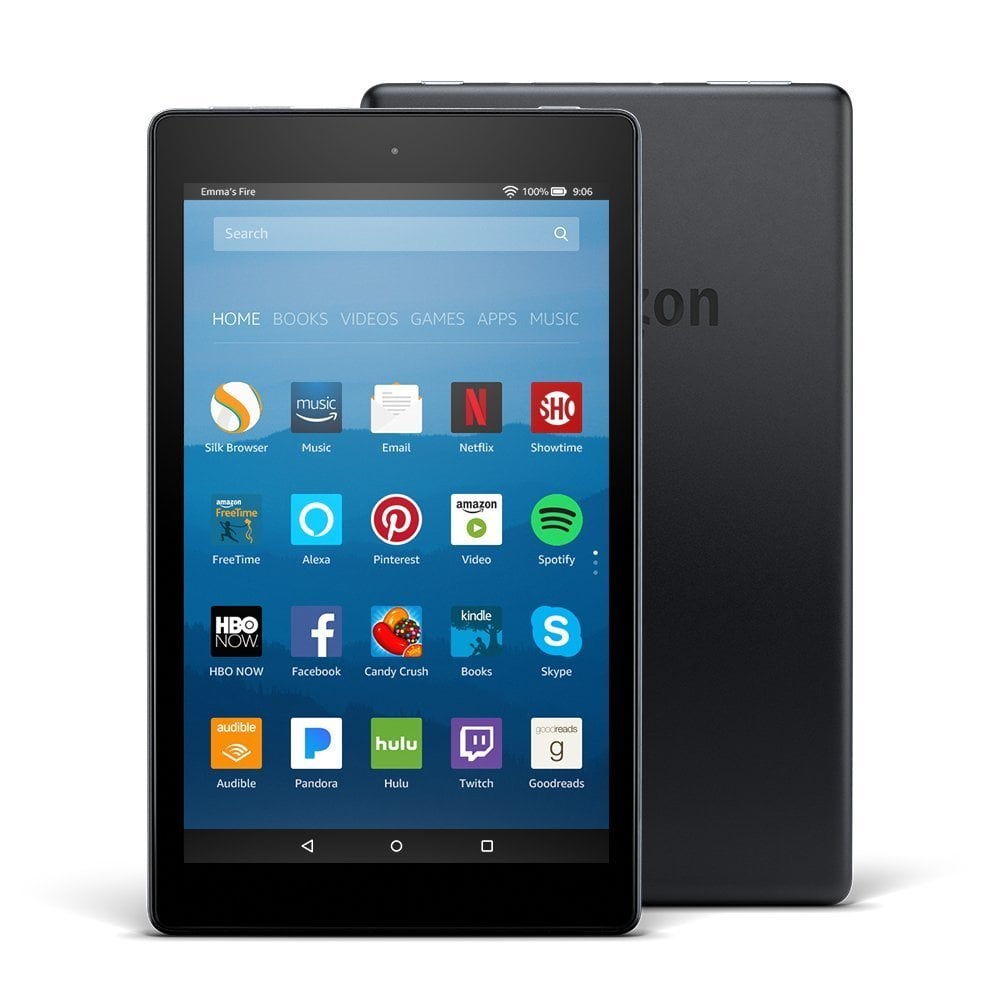 Amazon Fire HD 8 (2017)
If your budget is very low, options that provide a combination of quality and economic viability can be scarce. However, while you won't get yourself into a modern iPad for less than $100, you can secure an Amazon Fire HD 8 for a staggeringly cheap price.
It has many of the same features as the Fire HD 10 – albeit packing a little less power – and is the perfect tablet to get your feet wet if you're not looking to dump hundreds of dollars on a high-end tablet.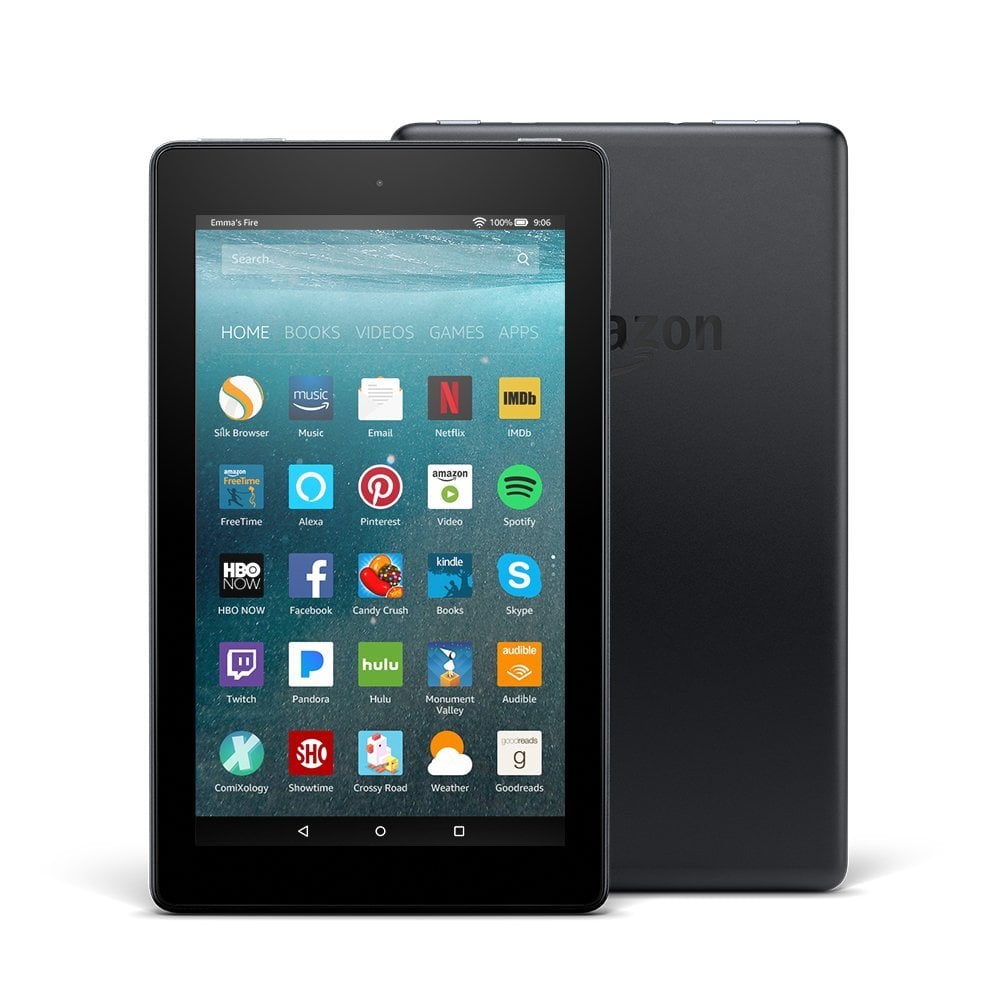 Amazon Fire 7 (2017)
You're probably starting to notice a trend with the Amazon products. When it comes to Android tablets, you really can't do much better than the Amazon Fire lines when it comes to affordability.
For $50, there's very little reason to avoid giving the Fire 7 a try. If it doesn't work out, you're barely out any money – and although it's starting to show its age, it's still a viable part of the 10 best Android tablets of 2018.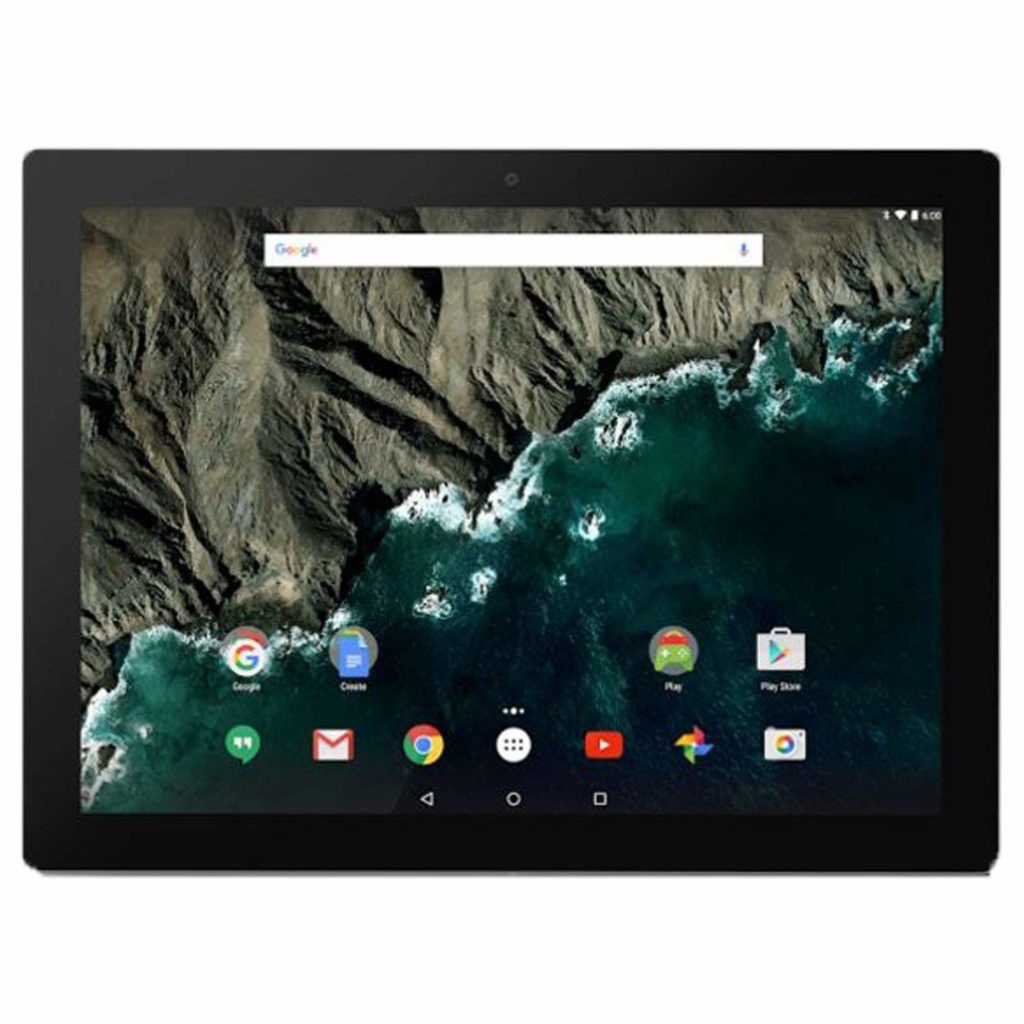 Google Pixel C
We just spent some time discussing the Amazon Fire tablets and their combination of affordability and moderate performance, but it's time to take a trip to the other end of the spectrum with the Google Pixel C – one of the most expensive and most powerful entries on the 10 best Android tablets list.
You'll spend well over $1000 for the Google Pixel C, making it a serious investment that isn't to be entered into lightly. However, the Google brand means you'll be getting Android updates sooner than third-party tablets, and the power is absolutely unprecedented – solidifying it as our top pick when it comes to power.
Buy Now
Updated on