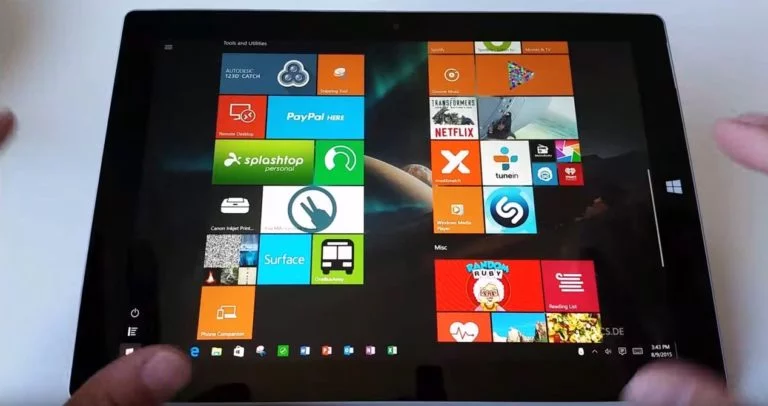 The new update for Microsoft's operating system is out now, but many are reporting that the Windows 10 touchscreen is not working.
The fact that the Windows 10 touch screen is not working is a major problem for Microsoft – especially considering that their own Surface devices are so popular. By releasing an update with problems that cause touch screens to malfunction, they have frustrated a significant portion of their user base – rendering the screen pretty much useless outside of acting as a normal display.
Fortunately, it seems as if there's a way to address the fact that the Windows 10 touchscreen is not working. There are a couple of solutions that might be able to fix the problem, both ones that are an official fix as well as ones that are a little less sanctioned – but both should be able to help you deal with the annoying frustration when the Windows 10 touchscreen is not working.
Incorporating ESG in the Investment Process with Trillium's John Quealy
ValueWalk's Raul Panganiban interviews John Quealy, CIO and PM of the ESG Global Equity Strategy at Trillium Asset Management, and discuss his approach to investing, ESG, and where he finds opportunities. Q1 2021 hedge fund letters, conferences and more The following is a computer generated transcript and may contain some errors. Investment Interview with Trillium's Read More
Here's the unofficial fix that should address the issue without too much hassle. Keep in mind that, while many have reported this solution to be safe, it does involve installing some third-party software.
The first step is to install Snappy Driver Installer Origin via snappy-driver-installer.org. Make sure you run the program as an administrator to ensure it can accomplish the tasks it needs to complete with adequate permissions.
Next, you'll want to run the app and locate the driver named Elan EZTouchFilter.
Select the drop-down button located next to the filter, and then check the box that says "Intel Precise Touch Device."
If everything went according to plan, you should no longer have to deal with the fact that the Windows 10 touchscreen is not working. Just by following these simple steps, you should have your device up and running as needed.
If you'd rather not deal with third-party programs and would prefer the more official fix released by Microsoft, you can try out the Windows Update catalog located here. The official driver to fix the issue will be located there, and as long as you're familiar with the process of installing a driver that should have you up and running sooner rather than later. With that said, the Snapp Driver Installer Origin solution mentioned above has been tested by a number of people who have used it without issue – and that may be a little bit easier of a fix for the average user.
The problems when the Windows 10 touchscreen is not working are definitely upsetting, but if you follow the steps listed above you should be able to rectify the situation pretty easily.