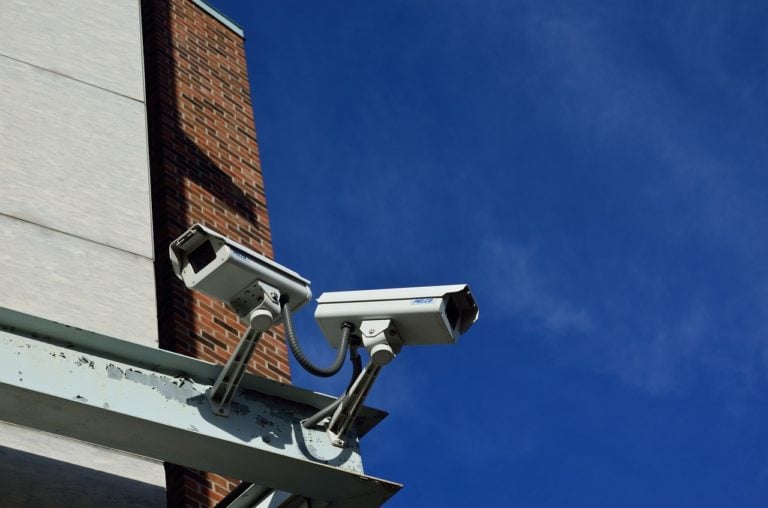 This is the age of pervasive surveillance. There are cameras everywhere, from the shops to street corners and even posted around our homes. But do all those cameras actually make us safer?
Q1 hedge fund letters, conference, scoops etc, Also read Lear Capital: Financial Products You Should Avoid?
Though surveillance cameras may deter or help solve crimes, improved technology also makes them more invasive. Artificial intelligence supports facial recognition technology such that authorities can track individuals with the click of a button. Simply put, surveillance cameras are no longer a passive technology – they're a form of active intervention.
David Abrams Explains How To Value Stocks
Continued from part one... Q1 hedge fund letters, conference, scoops etc Abrams and his team want to understand the fundamental economics of every opportunity because, "It is easy to tell what has been, and it is easy to tell what is today, but the biggest deal for the investor is to . . . SORRY! Read More
If you're considering installing or upgrading surveillance technology, it's important to weigh how much privacy you're willing to relinquish. Surveillance has its place, but the technology doesn't come without risk, or without the possibility of revealing a little too much.
Where Are The Wires?
For years now, we've been steadily ditching our wires – wall phones gave way to cordless phones and then the cell phone, while bulky desktops became laptops ready for hours of plug-free use. The same is true of cameras. Google's Nest Cam and similar smart home surveillance technology relies on WIFI to transmit video from the camera to a device, meaning users typically have access to video no matter where they are.
Without traditional wiring, users run the real risk of hacking and other privacy incursions. In early 2017, for example, a coding bug left Nest Cams vulnerable, allowing hackers to turn off the camera for 60 to 90 second intervals. Even without specific coding vulnerabilities, however, wireless cameras present an ongoing risk. Individual hackers can target cameras, either by taking them offline or by accessing video content – with serious consequences.
So what's the alternative to modern wireless systems? Though CCTV may seem out of date, it's actually the ideal solution to modern surveillance needs. HDCVI and IP camera systems transmit high-quality video over cables rather than risk easy interference by hackers. And because wired video quality is of an unusually high quality compared to wireless transmission, the videos are often more useful when trouble strikes.
The CCTV market is expected to reach $29,800 million USD by 2025, so users are clearly catching on to the potential of this classic surveillance tool. Still, security improvements don't end there.
Access Inquiries
CCTV may not be vulnerable to the types of high tech hacking that wireless cameras are, but they aren't entirely impenetrable. While wireless cameras require constant firmware updates and frequent device replacements, CCTV cameras require ongoing professional maintenance to assure proper functioning. This typically means granting maintenance companies access to the system and to your physical property. While this should be safe, it can sometimes result in concerning invasions.
Earlier in 2018, CCTV footage from British schools found its way online, raising questions about who had access and where the footage originated. Even with closed cameras systems, users should be cautious about where they place cameras and change password and login information frequently to minimize potential security breaches. Your cameras aren't enhancing security if they open you up to further incursions.
As smart surveillance technology becomes the new normal, we need to let go of the notion that surveillance videos are private, a kind of backup in the event of an emergency. Security can give you eyes on the ground, but get ready – soon it will have its eyes on you.