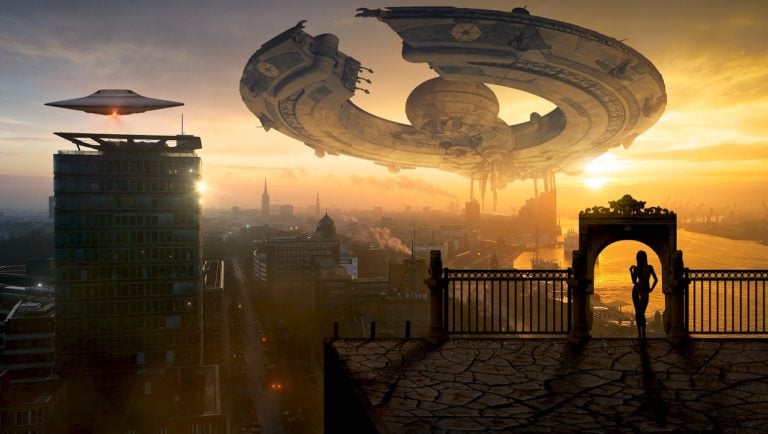 The search for alien intelligence may be less about looking and more about listening, and artificial intelligence may be a large part of that.
While much of our efforts to find alien intelligence have been focused on looking for signs that they might exist, the likelihood of finding extraterrestrial life visually is likely pretty low. Astronomer Jill Tarter and many other members of the scientific community believe looking for radio signals may be a far more likely avenue.
Part of the efforts to find these radio signals may be accomplished by artificial intelligence – adding new ways to locate alien intelligence that we haven't really thought of yet.
Gator Financial Partners 1H2022 Performance Update
Gator Financial Partners letter to investors for the first half of the year ended June 30, 2022. Q2 2022 hedge fund letters, conferences and more Dear Gator Financial Partners:  We are pleased to provide you with Gator Financial Partners, LLC's (the "Fund" or "GFP") 1st Half 2022 investor letter. This letter reviews the Fund's 1st Read More
It's important to note that when we think of alien intelligence, we're often thinking of it in ways relative to our own. However, humans aren't the only forms of intelligent life here on Earth. While we're certainly the most advanced in terms of cognitive functioning, there are also organisms like octopi, dolphins, and various primates that are also quite smart.
When making the search for alien intelligence, we often do so with the assumption that they will be as advanced or more advanced than our own, but there's also a possibility that their intelligence could be measured in an entirely different way – being lesser or perhaps even separated completely from what we understand as advanced.
The push for artificial intelligence when trying to find alien life has been around for quite some time, but computers are quickly gaining the ability to outperform our own brains in a variety of areas and they may be a key part of coming up with strategies that we might not be able to wrap our heads around.
In early 2018, a group of multi-disciplinary scientists comprised of astronomers, anthropologists, AI researchers, neuroscientists, historians and more all gathered for a workshop at the SETI Institute in Silicon Valley titled "Decoding Alien Intelligence."
At the conference, Nathalie Cabrol presented her 2016 paper "Alien mindscapes" where she calls for a new roadmap in the search for alien intelligence. She alls for this search to expand beyond "looking for other versions of ourselves" and to "think outside of our own brains."
Part of this initiative has been developed with a collaboration among the SETI Institute, NASA, Intel, IBM and several other partners in order to tackle these problems through AI research and development called the Frontier Development Lab.
One main method being employed by the AI research lab in order to find alien intelligence is a system called "signal agnostic searching" which uses machine learning methods to look at data without predetermined categories – allowing it to cluster into their "natural categories."
Once these categories are clustered, the AI can then let researchers know what stands out as outliers – potentially giving us insight into alien intelligence that deviates from the norm. Once these outliers have been identified, they can be investigated further until we eventually arrive at some form of new knowledge.
Overall, if we're to avoid a human-centered point of view while we look for alien intelligence, we need to see how we approach coding ideas about differences into AI and take into account how that shapes the outcome. By using AI in a way that allows it to think outside of our preconceived notions, we may find differences and information that was hiding in plain sight.
It seems as if the search for alien intelligence is stronger than ever before – especially considering that Congress has earmarked a significant amount of money for NASA to explore and search for extraterrestrial life. This is the first time in quite a while that money has been devoted specifically to alien intelligence, and it will be interesting to see what NASA can turn up with these new resources.
NASA and other space organizations have largely focused on finding areas that would be habitable to real life, but with a new focus on AI in order to discover alien intelligence, it may be possible to actually turn up something concrete rather than a simple possibility that life could exist.
Moving forward, we'll have to see how this renewed vigor towards the search for alien intelligence pans out. By taking a more abstract and open approach to what we consider intelligent life, we may be able to stumble upon something absolutely groundbreaking.
Updated on