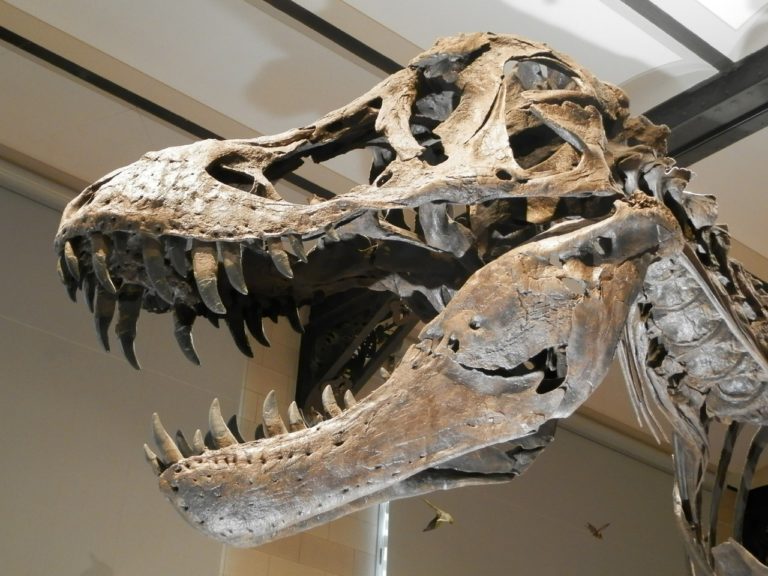 For the first time since its uncovering 18 years ago, a rare dinosaur skeleton is on display as the Cincinnati Museum Center's newest exhibit.
The rare dinosaur, known as a Galeamopus, is one of just three to ever be located. The skeleton was discovered back in 2000 by a rancher in Montana who had alerted researchers associated with the Cincinnati Museum Center. The excavation process alone for the rare dinosaur took four years – with another seven spent in the lab working to prepare the Galeamopus for display.
Alluvial Fund May 2021 Performance Update
Alluvial Fund performance update for the month ended May 2021. Q1 2021 hedge fund letters, conferences and more Dear Partners and Colleagues, Alluvial Fund, LP returned 5.4% in May, compared to 0.2% for the Russell 2000 and 1.0% for the MSCI World Small+MicroCap . . . SORRY! This content is exclusively for paying members. SIGN UP Read More
According to Curator of Vertebrate Paleontology Glenn Storrs in an interview with Cincinnati radio station WVXU, "It's an 85 percent-complete skeleton, which is tremendous for finding a dinosaur…it was an isolated carcass in the Jurassic washed up onto a sandbar, so we found it in isolation and most of the animal was there, most of it was articulated, so there's a lot of important anatomical information we can glean from this fossil."
While we have a solid understanding of a number of ancient dinosaurs, the majority of that information comes from study of older specimens – and this is only the third time we've seen a Galeamopus. More significant than the fact that it is exceedingly rare, however, is the fact that it's almost entirely complete – giving researchers the tools they need to paint a pretty accurate picture of what this rare dinosaur might have been like when it roamed the Earth.
The Galeamopus is a type of sauropod, which essentially means that it's a long-necked dinosaur. During the Jurassic period when it was around, it would have been an herbivore that ate ferns and other plants. The name of the rare dinosaur was only established back in 2015 when it was determined that fossilized remains discovered back in 1902 were not, in fact, a small species of Diplodocus.
"Recently, scientists analyzed that specimen and determined it's not Diplodocus, it's something new, hence the new name appeared," Storrs says. "There are only three skeletons of this dinosaur known and this is among the best."
At this point, scientists are still learning more about the rare dinosaur from the fossilized remains and will likely continue to do so for quite some time as we know very little about the organism due to the rarity.
The main goal with the research at this current point is to learn more about the anatomy of various bones, the dinosaur's age and gender, as well as the animal's evolutionary history. This last part is especially important, as it was found that the skeleton's tail showed sign of an injury – perhaps after an attack by a meat-eating dinosaur.
For Storrs, seeing his work displayed after 18 years of study and excavation was incredibly gratifying. "I was once told that once you collect one sauropod, you never want to collect another, and I agree…"But it's really a thrill to have seen it in the ground, slowly emerging bit by bit, and then come to this point where it's available for everyone to see and enjoy."
The rare dinosaur Galeamopus is on display into August at Rhinegeist Brewery as part of the "Curate My Community" Initiative, at which point it will transition into the Natural History and Science Museum.