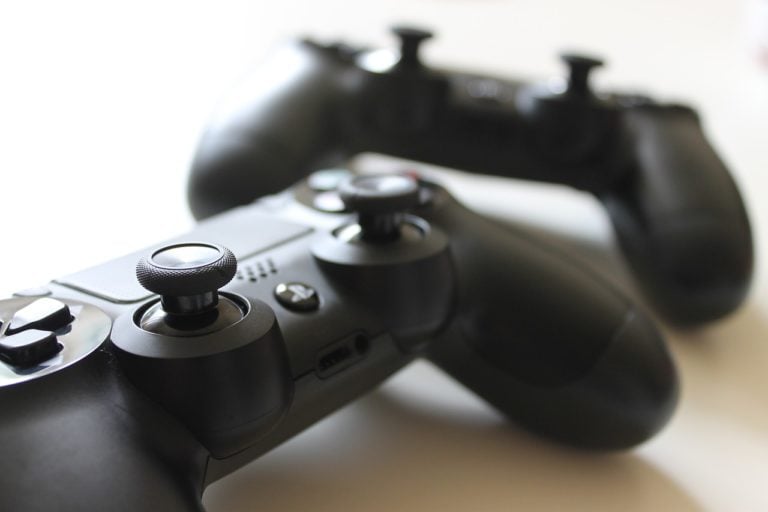 The PlayStation 4 has been around for almost five years. It received a mid-cycle upgrade – PS4 Pro – in 2016, but Sony hasn't yet revealed its plans for the next-gen console. The PS4 has been a blockbuster, and Sony would want to keep minting money from the console for as long as possible. But gaming enthusiasts are already looking forward to the PlayStation 5. Let's take a look at the rumored PlayStation 5 specs and possible release date. A new report indicates that the PlayStation 5 could be powered by AMD Ryzen processor.
AMD Ryzen to run the PlayStation 5
Linux-focused website Phoronix reports that PlayStation 5 could be powered by AMD Ryzen processor. Simon Pilgrim, the principal programmer at Sony's Advanced Technology Group in Europe, has been working diligently to improve the LLVM (Low Level Virtual Machine) compiler stack in AMD's Zen architecture that is used in the AMD Ryzen CPU. Phoronix points out that the compiler stack is part of the development process for PlayStation consoles.
Pilgrim's LinkedIn profile says he is working on 'improving Ryzen support on a key developer tool.' None of Sony's current consoles support it, leading to speculation that Pilgrim might be working to optimize the AMD Ryzen CPU for the PlayStation 5. It shouldn't come as a surprise considering the current PlayStation 4 uses AMD Jaguar CPU and AMD Radeon GPU. The PS4 Pro also features improved versions of AMD's Jaguar and Radeon.
Carlson Capital's Double Black Diamond Strategy Gains 5.3% On Jewelry Play
Carlson Capital's Double Black Diamond fund added 3.09% net of fees in the second quarter of 2021. Following this performance, the fund delivered a profit of 5.3% net of fees for the first half. Q2 2021 hedge fund letters, conferences and more According to a copy of the fund's half-year update, which ValueWalk has been Read More
Richard Leadbetter of Digital Foundry says the AMD Ryzen CPU could "form a key component" of the PlayStation 5 specs. Sony's upcoming console could use a customized version of the AMD Ryzen processor.
PlayStation 5 release date
It is quite difficult to predict the PlayStation 5 release date. One report claimed that the console could be unveiled towards the end of this year. It seems unlikely, though. If the PS5 were so close to launch, we would have seen tons of leaks and renders by now. A Sony executive has dropped a hint that PS5 could debut in a couple of years.
PS chief Kodera: PS4 is entering final phase of its life cycle, which would have negative impact to the unit, but recurring revenue via membership services etc should cushion some of that.

— Takashi Mochizuki (@6d6f636869) May 22, 2018
John Kodera, the new PlayStation chief at Sony, said at the company's corporate strategy meeting on Tuesday that the current PS4 is entering the end of its life cycle. His statement has sparked speculations that the PS5 release is imminent. Kodera said the PS4 is getting outdated, which would negatively impact unit sales, but recurring revenues from membership services should "cushion some of that."
Kodera added that the PlayStation operating profits would drop by March 2021 compared to the current fiscal. The PlayStation has to "crouch down once" to grow further in the future. It means Sony will possibly launch the PlayStation 5 in 2020 or 2021.
Earlier, Wedbush Securities analyst Michael Pachter has said that the PlayStation 5 was still at least a couple of years away. The 2020 launch timeline makes sense considering the US 4K TV market is expected to reach 50% by 2020. Following the PS5 launch, the PS4 Pro would become the default PlayStation and the PS4 would receive a price cut to lure customers.
Jason Schreier of Kotaku suggests a similar timeline. Schreier spoke to multiple developers, and found that information related to the PS5 was "floating around at both first- and third-party companies." But the information is far more limited at this point, indicating that the console is still a way off. He warned that plans for such multi-year projects keep shifting for various reasons including what competitors are up to.
Rumored PlayStation 5 specs
The console is still a way off. So, predicting the PlayStation 5 specs at this point would be pure speculation. The rumor mill claims that it should be able to natively support 4K TVs, and even possibly 8K TVs. The 4K technology has increasingly gone mainstream. It would be a major disappointment if the PS5 launches without 4K support. Wedbush Securities analyst Michael Pachter predicts the PS5 will be a "real 4K device."
Other reports suggest that the PS5 would take virtual reality to a whole new level. VR is expected to be built-in at silicon level in the upcoming console. In the past, Sony fans have complained about the lack of backward compatibility on PS4. Sony's rival Microsoft realized the need to offer backward compatibility and delivered it with the Xbox One X, which runs most of the Xbox One games. We expect the PlayStation 5 to offer backward compatibility to ensure that the PS4 titles run on the new console.
According to folks at SemiAccurate, the PS5 will feature a GPU based on AMD's Navi architecture. How much will the new console cost? Michael Pachter predicts it should be priced below $500. A higher price point would hurt its sales, similar to how Microsoft's pricing strategy affected the sales of Xbox One X, the world's most powerful console right now.