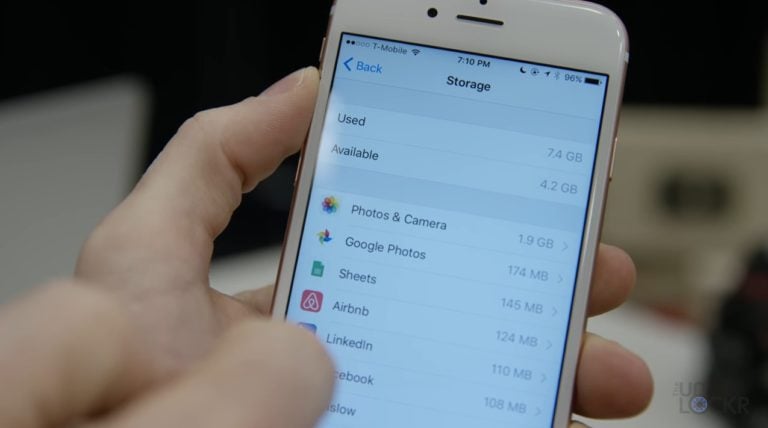 While iPhones these days ship with an incredible amount of storage, it's actually pretty easy to fill up if you're not careful. Whether it's through applications and games or through photos and videos, there are many of us who are hurting for space on our iOS device. Here's a guide on how to delete 'other' on iPhone – often clearing up a significant amount of storage on your device without deleting your favorite content.
Whether you've managed to fill up over 100GB or you're on an older device with much less storage, there are multiple reasons that you might want to delete other on iPhone. When you look at your storage, you'll see a breakdown of the various content that is taking up space on your device. The 'other' on iPhone is often at least a GB big, and freeing up that space can allow you to stretch your storage further.
Part of the other on iPhone is taken up by iOS, the operating system that runs your phone. It's impossible to do anything about the storage that that takes up due to its necessity to keeping your phone running. There are other parts of other on iPhone that are taken up by caches and temp files generated by App ad iTunes syncs, however, and some of these aren't' really necessary.
Qualivian Investment Partners July 2022 Performance Update
Qualivian Investment Partners performance update for the month ended July 31, 2022. Q2 2022 hedge fund letters, conferences and more Dear Friends of the Fund, Please find our July 2022 performance report below for your review. Qualivian reached its four year track record in December 2021.  We are actively weighing investment proposals. Starting in November Read More
The size of your other on iPhone category will depend on how many caches and files are created by applications, and it can take up multiple GB of storage if you're not careful. The main way in which you can reclaim this space is by doing a sync with iTunes. By plugging in your device and syncing, you should be able to remove any extraneous app data and ensure that you can stretch your storage as far as possible.
Unfortunately, the iPhone doesn't feature an easy way to upgrade storage, but an alternative to deleting the other on iPhone is to buy some cheap iCloud storage. For just a few dollars a month you can get well over 100 GB of storage in Apple's cloud, which will let you offload a lot of data online if you don't currently need it on your phone. This will allow you to store photos in a safe space and free up more room for applications and games.
The iPhone comes with a few GB of storage with iCloud by default, but we feel that it's definitely worth the investment to avoid the need to sync your device with iTunes on a PC or Mac frequently.
With modern devices, it isn't very likely that your other on iPhone data will take up a huge amount of your storage, but when space is tight and you're not willing to delete any other content a simple sync with iTunes may be all it takes in order to get your device back to tip top shape.
Updated on