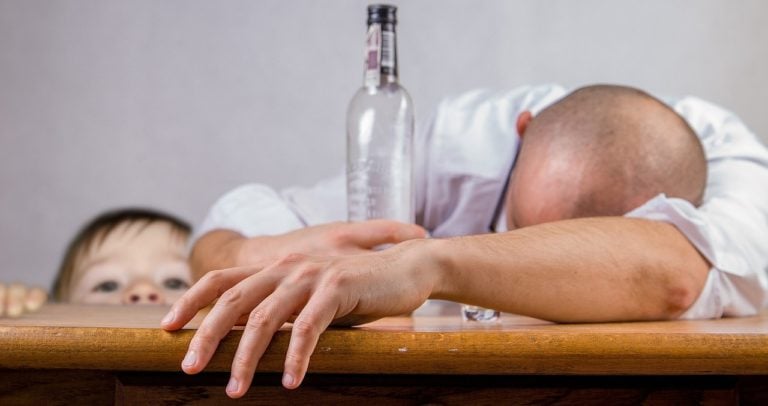 Noble Group apparently has some extra time on its hands – it is now targetting critics of the company claiming "trademark infringement". Of course, most people will realize this argument is ridiculous but we will let you read it in its full. See below for a takedown notice sent by Noble to WordPress over a blog hosted by a shortseller. WordPress made the right decision and did not remove the content.
See below
We have received the following complaint regarding your WordPress.com site noblegroupresearch.wordpress.com. After review, we have determined that there is insufficient cause to substantiate a claim of trademark infringement. Therefore, we will not take any action against your site at this time.
This mining and metals fund is having a strong year so far
The Delbrook Resources Opportunities Master Fund was up 9.2% for May, bringing its year-to-date return to 33%. Q1 2021 hedge fund letters, conferences and more Dellbrook is an equity long/ short fund that focuses exclusively on the metals and mining sector. It invests mainly in public companies focused on precious, base, energy and industrial metals Read More
This notice is forwarded for your reference only, and requires no response on your part.
If you have any questions, you may consider consulting legal counsel.
— BEGIN COMPLAINT —
Dear Abuse Team,
We are Netnames Brand Protection Limited (CSC), a brand protection and internet monitoring company.
As per the attached Letter of Authorisation, we have been instructed by our client, Noble Group (Noble), to take action in relation to matters that affect our client's Intellectual Property Rights (IPR) and reputation in the online environment.
Noble Group is a world-leading commodity trader and supply chain manager and the NOBLE brand is well recognised as a global presence in the industry. Noble is the owner of an extensive Intellectual Property portfolio, including the NOBLE and N trademarks which enjoy protection in numerous jurisdictions around the world.
Please see below the relevant trademark information:
Trademark: NOBLE (wordmark)
USPTO Registration number: 3690974
Nice Class: 35, 36, 42, 45
Trademark: N (device mark / logo)
USPTO Registration number: 4495123
Nice Class: 39
Name of IPR Owner: Noble Group
Official site: http://www.thisisnoble.com
Represented by:
NetNames Brand Protection Limited
Newton House
Cambridge Business Park
Cowley Road
Cambridge
CB4 0WZ
United Kingdom
E-Mail: [email protected]netnames.com
Web: www.NetNames.com
Tel: +44 (0) 1223 372 400
We have been alerted to the noblegroupresearch blog which has been created using the WordPress platform – https://noblegroupresearch.wordpress.com
This blog is repeatedly using our client's trademarks – the NOBLE wordmark and the N logo – and the names of Noble employees, without authorisation and in a consistently negative and defamatory context. The name of the blog itself constitutes an unauthorised use of our client's NOBLE trademark as well as our client's business name: Noble Group. We note that the NOBLE trademark alone is used 380 times on the https://noblegroupresearch.wordpress.com blog. It is immediately apparent that the trademark is being used in order to attract traffic to a blog where our client's and their employees' reputation and integrity are being attacked.
On the one hand, the blog refers to blog posts as 'The Files' and they are grouped into categories such as 'LAW', 'FINANCIALS' or 'HR TURNOVER' representing a clear effort to mislead the readers into believing that this information has been professionally researched and collated.
On the other hand, the blog makes inappropriate and defamatory comments in regards to Noble Group as well as past and present employees. Moreover, the blog specifically names Noble employees, showing a great disregard for personal information and data protection practices and creating the potential for further misuse or abuse by third parties.
Examples of this type of content include but are not limited to:
"MICHAEL NAGLER (Mr. Noble Shipping Fees $$$$)"
"The Sad Roles of ING, DB and Wildrik de Blank (Mr. NOBLE Treasury)"
"that Noble and its partners in crime"
"Probably the most inusitate piece written by the cretins"
"Noble Beautiful Lie"
In light of the above, we argue that the creator of the blog https://noblegroupresearch.wordpress.com is using the WordPress platform in bad faith as the blog features multiple instances of trademark infringement, defamatory content and abuse of personal information.
In accordance with your Terms of Service and Acceptable Use Policies, we kindly request your assistance and ask that you disable the full content of this blog as well as the "noblegroupresearch" blog name and permanently delete and remove any relevant data from your servers. In the meantime, we appreciate and respect whatever action you take towards resolving this matter.
We have good faith belief that the disputed use is not authorised by the IPR owner, its agent, or the law.
The information in this notification is accurate, and we swear, under penalty of perjury, that we are authorised to act on behalf of the IPR owner of an exclusive right that is allegedly infringed.
Pending your action, all our client's rights are hereby expressly reserved.
Should you require further information, please do not hesitate to contact us.
We thank you in advance for your cooperation.
Yours faithfully,
NetNames Brand Protection Limited (A CSC Company)
Email: [email protected]netnames.com
T +44 (0) 1223 372 452
F +44 (0) 1223 372 401
— END COMPLAINT —
Best,
Aline F.