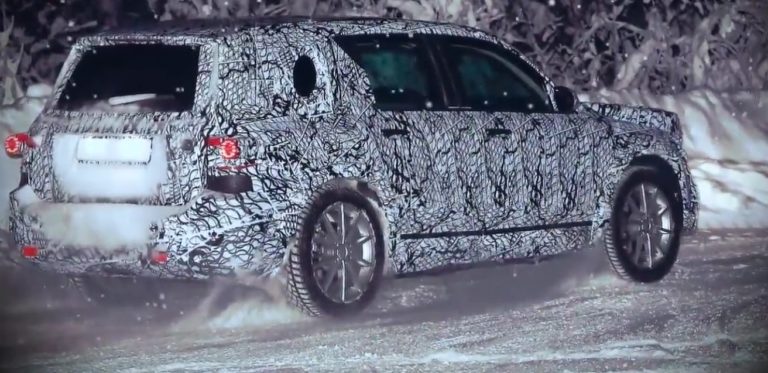 New information regarding a Mercedes Baby G-Class has surfaced that suggests it will arrive in showrooms in Q4 2019.

There have been rumors floating around the web for quite some time now that we'd see a Mercedes Baby G-Class released sooner rather than later, and it seems as if we'll see the car released at the end of 2019 after all. There have been some reported sightings of testing in Scandinavia that suggested the Mercedes Baby G-Class existing, and it appears as if they were right after all as the announcement pegs a late 2019 release.
This information comes via a new report from Automotive News that claims the Mercedes Baby G-Class has been shown to US dealers as a pre-production model alongside the new A-Class sedan.
Voss Value Sees Plenty Of Opportunities In Cheap Small Caps [Exclusive]
For the first quarter of 2022, the Voss Value Fund returned -5.5% net of fees and expenses compared to a -7.5% total return for the Russell 2000 and a -4.6% total return for the S&P 500. According to a copy of the firm's first-quarter letter to investors, a copy of which ValueWalk has been able Read More
At this point, we're not sure what the pricing and exact launch date will be, but we did have a confirmation that the Mercedes Baby G-Class will arrive in Quarter 4. Dealers were told within the meaning that the vehicle will arrive as a five-seater, but that there will also be an optional seven-seat configuration for those who need more space.
A dealer who was privy to the meeting said that the Mercedes Baby G-Class "reminded me a little of the boxiness of the GLK. It's a functional, small SUV, more of a people mover, whereas the GLA is sportier." While all Mercedes cars offer some sort of luxury and the Mercedes Baby G-Class should be no exception, we should see a practical vehicle that puts reliable transportation first when we finally see a release late next year.
The Mereces Baby G-Class is expected to be built in a new plant in Aguascalientes, Mexico, as part of a collaboration between Daimler and Nissan.
As mentioned above, the vehicle will ship alongside the new A-Class sedan that will also be assembled at the same plant. However, the A-Class is much further along in development, and will be releasing in the US later this year. As mentioned above, the vehicle will be a more practical option and will likely sell for somewhere between $33400 and $40050. While this isn't necessarily inexpensive, it's pretty affordable for a Mercedes and should widen the user base.
In addition to the Mercedes baby G-Class, we should also see a GLE midsize crossover and GLS large SUV from the manufacturer in 2019. This year, the company will also ship a redesigned G-Class, a CLS Coupe, and a new AMG GT four-door coupe. Overall it's looking like it will be a prolific year for the luxury vehicle manufacturer – offering a number of choices at varying price points to appeal to a variety of customers.
Updated on